Estimated read time: 2-3 minutes
This archived news story is available only for your personal, non-commercial use. Information in the story may be outdated or superseded by additional information. Reading or replaying the story in its archived form does not constitute a republication of the story.
Two people are dead in a murder-suicide in South Salt Lake. Police say a man shot and killed a woman in a parking lot near the South Salt Lake city offices, then turned the gun on himself. Now, many, including police, are wondering why this happened.
Cheryl Karl is best friends with the woman who was killed. "She's one of the most wonderful people I've ever met in my life," Karl told us.
Karl says the woman, who police are not identifying, has two children and would have celebrated a birthday next week. "We had a girl's night planned for tonight, that we had planned for her birthday, and on Monday with her kids," Karl said.
Police say just after 2 p.m. Friday, 33-year-old Jeremy Scott Taylor exchanged text messages with a woman he had a previous relationship with. They met next to the woman's work in the parking lot near 240 E. 2400 South.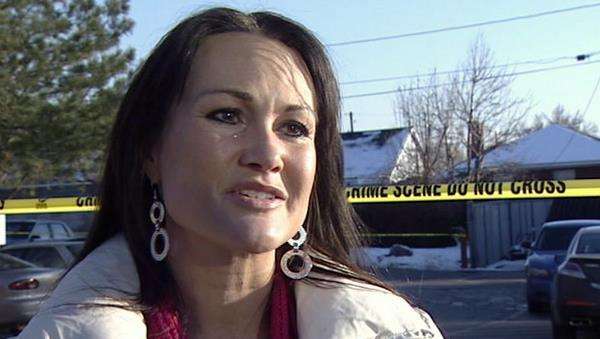 Police say Taylor pulled out a handgun, shot the woman several times in the upper body, and then shot himself in the head.
"Very traumatic, very tragic; not only for the victims and the victims' family, but the people that worked in this area," said South Salt Lake police Officer Gary Keller.
After the shots were fired, police say several nurses at a nearby extended care unit were unsuccessful in their efforts to revive the woman.
As officers arrived and set up the crime scene, those who saw and heard what happened were asking the same question.
"Why would somebody do something like that?" Jennifer Hall asked.
Jaime Winston told us, "I actually thought somebody threw rocks at the window, so I took a look out the window and saw two people lying on the ground."
Those who knew the female victim say they can't imagine why anybody would want to hurt her. "She's the life of the party; so sweet, just, just very happy," Karl said.
Friday night we were given a statement from the family of Jeremy Scott Taylor. They say: "This comes as a shock to all of us. Jeremy was a wonderful, loving father, son and brother. He is loved and will be missed. Our prayers go out to all who are grieving, and we ask for your prayers as well."
Police tell us Taylor is from Orem. We were not able to find much of a criminal history on him.
Police say they're not releasing information on the woman because they're still working to contact her close family.
E-mail: wjohnson@ksl.com
E-mail: acabrero@ksl.com
E-mail: mgiauque@ksl.com
×
Photos
Most recent Utah stories