Estimated read time: 3-4 minutes
This archived news story is available only for your personal, non-commercial use. Information in the story may be outdated or superseded by additional information. Reading or replaying the story in its archived form does not constitute a republication of the story.
The post office is feeling the effects of an economic recession, which could force a cutback in the number of delivery days. But first, the agency needs support from lawmakers.
Six days a week you can still come to the post office and have a package delivered. But the post office is hurting in this economy, and fewer delivery days may help.
The U. S. Postal Service delivers a couple hundred-billion items every year. But soon, you may see a little less of your local letter carrier.
Faced with dwindling mail volume and rising costs, the post office was $2.8 billion in the red last year. "If current trends continue, we could experience a net loss of $6 billion or more this fiscal year," Postmaster General John E. Potter said in testimony for a Senate Homeland Security and Governmental Affairs subcommittee.
"It is possible that the cost of six-day delivery may simply prove to be unaffordable," Potter said. "I reluctantly request that Congress remove the annual appropriation bill rider, first added in 1983, that requires the Postal Service to deliver mail six days each week."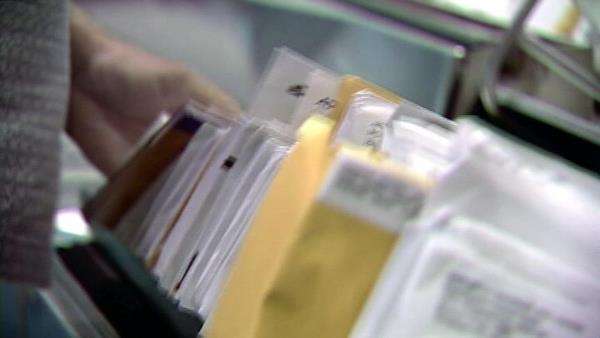 The reason for the request is simple. In 2008, volume was down from the year before by more than 9 billion pieces of mail. The projected net loss for this year is also in the billions.
And, despite annual rate increases, Potter said 2009 could be the first year since 1946 that the actual amount of money collected by the post office declines.
Ron Hubrich, with the U.S. Postal Service Consumer Affairs Office in Utah, said, "We're being affected by the downturn in the economy just like any other business."
It's the largest single volume drop in the agency's history. In Utah, declines are similar. Hubrich said, "You don't see as many credit card applications being sent. You don't see as many advertising."
The post office has already tried everything from reducing the number of jobs and work hours to consolidating carrier routes in an effort to save money.
Fewer delivery days could be that next step. The question many are asking is how will it affect me? Utah resident Dragan Filipovic said, "It would definitely be an issue for us. We would have to make some sacrifices during the week."
If this were to go through, it wouldn't necessarily mean mail delivery would stop on Saturday. They're looking at Tuesday as a possibility because mail is slow on that day.
The next postal rate increase is scheduled for May, with the amount to be announced next month. Under current rules that would be limited to the amount of the increase in last year's consumer price index, 3.8 percent. That would round to a 2-cent increase in the current 42-cent first class rate. The agency could request a larger increase because of the special circumstances, but Potter believes that would be counterproductive by causing mail volume to fall even more.
E-mail: wjohnson@ksl.com
(Copyright 2008 Bonneville International Corporation. All rights reserved. This material may not be published, broadcast, rewritten, or distributed. AP contributed to this report.) AP Rights & Restrictions
×
Most recent Utah stories