Estimated read time: 2-3 minutes
This archived news story is available only for your personal, non-commercial use. Information in the story may be outdated or superseded by additional information. Reading or replaying the story in its archived form does not constitute a republication of the story.
Shops, restaurants, apartments and offices could soon take up the parking lot next to Rice-Eccles Stadium. The Universe Project, as the retail venture is called, is still in the developmental stage. Tonight is the first community meeting for the public to come address their concerns.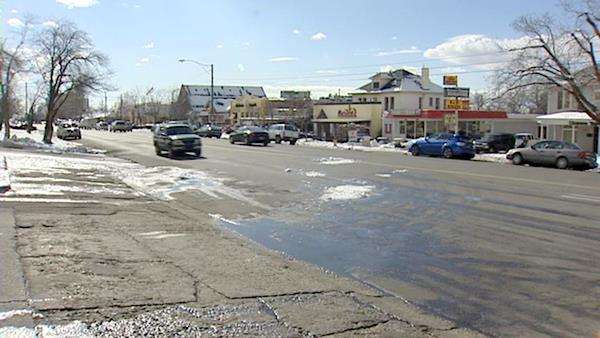 Small businesses on 1300 East see the pros and cons. "I definitely think it'd bring more traffic up to the area, the university area that's been kind of lacking in the last few years. Anything new always brings people in," said Kyle England, of Gray Whale CD Exchange.
Lenitech Snow and Skate fears big-name stores taking away their customers. "Any big corporate-end skate shops, they just have that name and they have so much more money to use," employee Chris Vastardas said.
Many residents already think it's too crowded. "It's already crazy enough just with football games and the traffic, that gets really crazy on 400 South," student Akina Johnson said.
"There's not a lot of parking and what is, is pay lots. Not a lot of people like to pay for parking up here," England said.
The university's hoping more people will take TRAX up, but they also want to keep the 900 parking spots they'd be losing by just moving them somewhere else. "We need to get creative. We'll work with our development partner in determining how best to manage that," said Mike Perez, associate vice president for facilities at the University of Utah.
Perez says the project is something the university needs. "Here at the university, we need more retail, additional retail, especially for the residents' life here on campus. We want to create a nicer gateway, or entry onto campus from that TRAX stop," he said.
The project is currently in its "due diligence" process: conducting parking studies, assessing market analysis and determining housing priorities. Tonight's meeting is to see what the public wants.
Most people we talked to said food was a main priority, as well as having it be a social center on the east side. "It'd be cool if there was, like, some more dining options or even some night life; a bar or a club they brought to it," Vastardas said.
Student Grant Allen told us, "I'm really looking forward to a place that, you know, it's close to where I live, even closer than the Gateway, as popular as it is."
The public hearing got underway at 6 p.m. We should also emphasize that this project is not coming out of state or student money. The developer is taking the financial risk with hopes of getting a profit.
E-mail: ngonzales@ksl.com
E-mail: spark@ksl.com
×
Related links
Most recent Utah stories