Estimated read time: 3-4 minutes
This archived news story is available only for your personal, non-commercial use. Information in the story may be outdated or superseded by additional information. Reading or replaying the story in its archived form does not constitute a republication of the story.
The teenager accused of shooting and killing a fellow high school student during a gang fight will be tried as an adult. Prosecutors charged Ricky Angilau with murder today. Because he's being charged as an adult, he will be booked into the Salt Lake County Jail. His bail is set at a million dollars. If convicted of murder, he faces 15 years to life in prison.
Salt Lake County District Attorney Lohra Miller said, "If you commit an adult crime, then you are going to pay with adult time."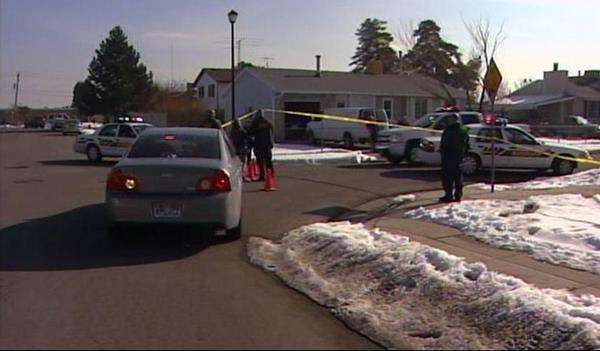 Angilau was charged with first-degree murder; obstructing justice, a second-degree felony; carrying a dangerous concealed weapon, a second-degree felony; and possessing a firearm at school, a class A misdemeanor. Miller said, "At 16 years old, because of his participation in a gang and his activities that he engaged in on this particular day, he now faces the potential of spending the rest of his life in prison."
Charging documents say Angilau and another teen agreed to meet two blocks west of Kearns High School on Jan. 21.
Prosecutors claim Angilau brought a gun with him on Wednesday and even showed it to a friend while they were on campus. It was also during school hours that prosecutors say Angilau and a person from a rival gang, identified only as E.F., agreed to meet later in the day to fight.
Prosecutors say Angilau began to get tired. He took a gun out of his waistband and a shot into the air. He intentionally pulled the trigger again while pointing the gun at a group that had gathered to watch the fight.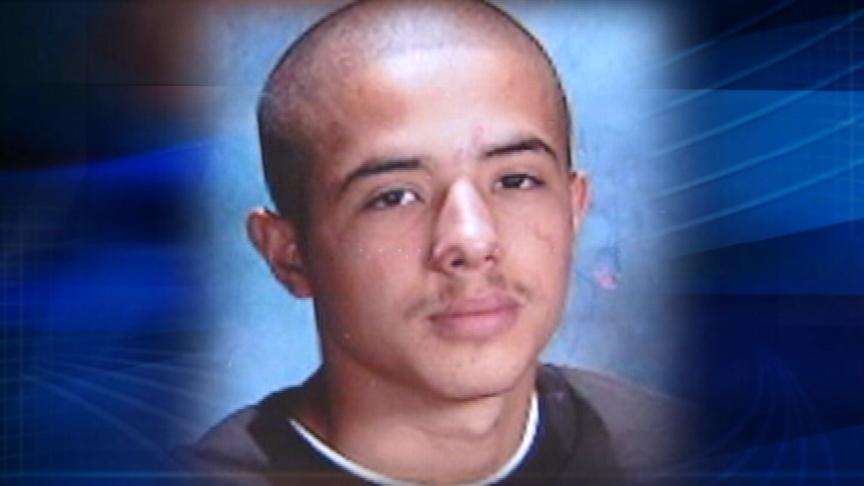 One of them, fellow Kearns High School student Esteban Saidi, 16, was hit in the stomach and died several hours later.
Police arrested Angilau and another teen at a nearby house. Prosecutors say Angilau threw the gun over a fence. Prosecutors can't confirm if the victim was in a gang, but they say the fight was gang related.
"This appears to have been one in a series of gang incidences between competing gangs," Miller said.
Authorities say gang violence is on the rise. The Salt Lake County Sheriff's Office says it's taking steps to suppress it, but it's impossible to know everything. Salt Lake County Sheriff Jim Winder said, "We've got to have parents and others that are willing to say I have heard this from my son, daughter cousin, brother, uncle."
Prosecutors and law enforcement say they will not tolerate any retaliation. Miller said, "The biggest difference you could make is to call police, to be willing to stand up and to be heard to take pride in your community, and to not let community violence, gang violence, such as this, stop you from being involved."
Prosecutors and law enforcement officers say even though the fight between Angilau and the other teen was gang related, it's still unclear if Saidi was affiliated with a gang.
Community leaders want families to know there is help for them too. Salt Lake County Mayor Peter Corroon said, "It's a tragic event. As the sheriff mentioned, lives have been ruined because of this, and we want the community to know there are resources available."
There is a community meeting to talk about the gang issue at Kearns High School, 5525 S. Cougar Lane (4800 West) on Feb. 2. The meeting begins at 7 p.m.
Another person was arrested along with Angilau, but prosecutors say there isn't enough evidence to file any charges against him.
E-mail: syi@ksl.com
E-mail: mgiauque@ksl.com
×
Related links
Most recent Utah stories