Estimated read time: 2-3 minutes
This archived news story is available only for your personal, non-commercial use. Information in the story may be outdated or superseded by additional information. Reading or replaying the story in its archived form does not constitute a republication of the story.
Getting into and enjoying the outdoors is top of mind this week as the Outdoor Retailers Winter Market is underway in Salt Lake.
The annual show features the newest gear and clothing that will be in the stores next year. Last year, the convention launched a program designed to encourage young people to get involved in outdoor activities. This week's convention is hoping to expand on that.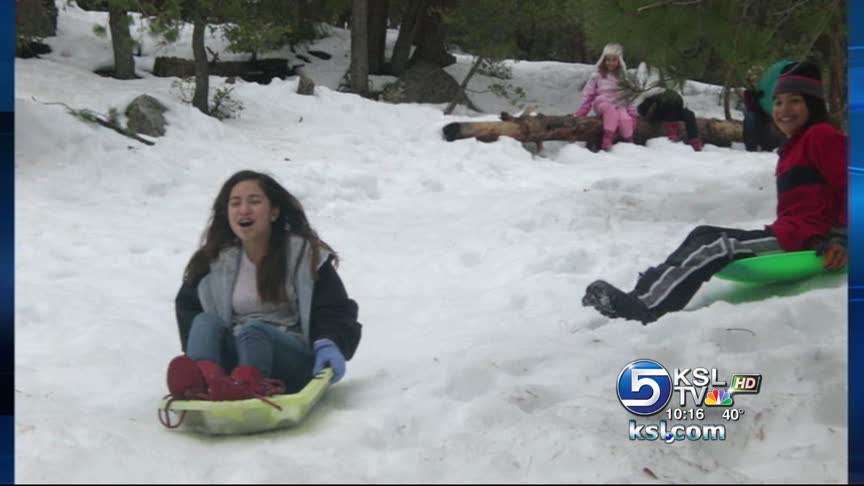 Recent surveys show that 50 percent of all Americans participate in some sort of outdoor activity every year. They hike, they fish, they ski. More than 138 million do something. But those same surveys show that young people between the ages of 6 and 17 aren't playing outdoors.
Chris Fanning, executive director of the Outdoor Industry Foundation, said, "We're not taking our kids with us. We're continuing to enjoy the great outdoors, but our kids are sitting at home and not coming with us. It's so important to make that personal pledge to take two kids outdoors."
So last August, the Outdoor Retailers launched the "I Will" pledge. Convention participants were encouraged to sign up and agree to take at least two children outdoors in the following year. And 2,500 did!
Red Oelerich, editor of the Outdoor Utah Adventure Guide, said, "Last year, the two that I got in the outdoors were two of my grandsons, one on his first river trip and the other on his first mountain bike race."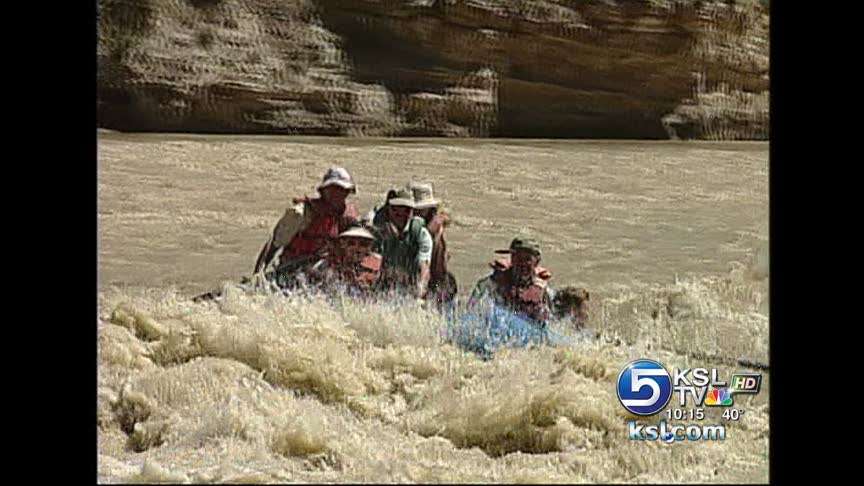 The kids climbed, they went sledding, they hiked and went boating. The reaction from the children is just what the pledge drive was hoping to achieve.
Dustin Butcher, of outdoor gear and technique company Petzl America, said, "It was fun for me to take them out, and it was fun for them to be out. I look forward to it, to doing it more."
"I Will" pledge is expanding. Not only are participants at the show asked to take kids outside, but all of us are asked to join in -- individuals, businesses, communities.
Salt Lake County Mayor Peter Corroon is on board. "We have this wonderful gift in Utah that we can pass to future generations. So, we need them to appreciate it," he said.
Salt Lake City Mayor Ralph Becker hopes city employees will jump in, too. "I think until you've been outdoors and have a chance to experience it, you don't have a real sense for that. So to be able to expose kids to the program they're promoting, and that Salt Lake is participating in, is a great thing," he said.
Chris Fanning explained the ultimate goal. "You know, I think it's every child. Not to be too big and grand about it, but every child should at least have an outdoor experience at least once a year," he said.
Getting young people outdoors can also improve their health. Here in Utah, statistics show more than 20 percent of elementary-aged students are overweight, and 9 percent are obese.
E-mail: kmccord@ksl.com
×
Most recent Utah stories