Estimated read time: 2-3 minutes
This archived news story is available only for your personal, non-commercial use. Information in the story may be outdated or superseded by additional information. Reading or replaying the story in its archived form does not constitute a republication of the story.
If you think you have an interesting "Today's Woman" topic, you can contact Candice Madsen at cmadsen@ksl.com. Football fans are gearing up for the biggest game of all: the Super Bowl. One super fan is teaching women how to get in on the football action even if they know nothing about the sport.
A lot of women blog about their kids, clothes and cooking. Noelle Bates blogs about football. She launched her site First and Girl in August and already has quite of following of women who are ready for some football.
"I was always a fan, my whole life, of BYU football," Bates said. She loves the complexities of a west coast offense and the raw power of a bruising running back as much as the next girl, but her Web site offers a different take on football for those female fans interested in learning more about the men they root for on Sundays.
"They may not know the ins and outs of every single play or the type of defense that a team uses, but they love knowing that Eli Manning goes antiquing with his mother, or Donavan McNabb just had twins a couple weeks ago," Bates said.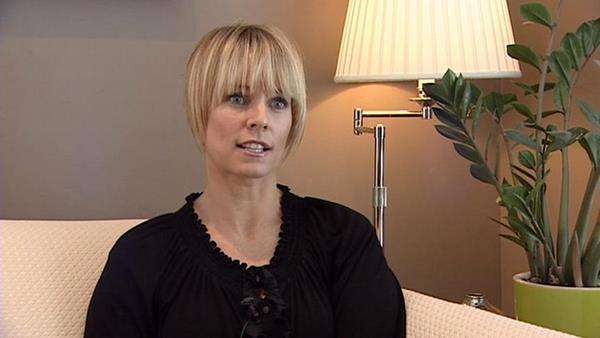 Besides player profiles, First and Girl also offers on online training camp to walk you through defense, offense and all the rules.
"There really isn't a good way for women to learn about football, because we don't have the opportunity to play it, and that's how men learn everything about it," she says.
Bates says this site is definitely geared toward the novice female football fan, but surprisingly, 30 to 40 percent of her readers are actually men.
"Guys will ask me advice on their fantasy football team: 'Who should I start today? Who should I sit? Who do you think is going to do better in this quarter?'" she said.
A woman who loves football, what man wouldn't appreciate that? Well, actually, Bates' own husband. "He's actually a hockey fan, but he watches football with me sometimes," she said.
The First and Girl Web site also offers its own line of football-inspired jewelry and unique football gear for female fans and football moms.
By the way, Bates is going with the Cardinals to win the Super Bowl.
×
Related links
Most recent Utah stories