Estimated read time: 3-4 minutes
This archived news story is available only for your personal, non-commercial use. Information in the story may be outdated or superseded by additional information. Reading or replaying the story in its archived form does not constitute a republication of the story.
Team coverageSecurity was incredibly tight at Kearns High School today -- the day after a 16-year old student was shot and killed by a suspected gang member. Because there's fear of more violence, uniformed deputies walked the halls inside, while patrol cars dotted the parking lot and streets outside.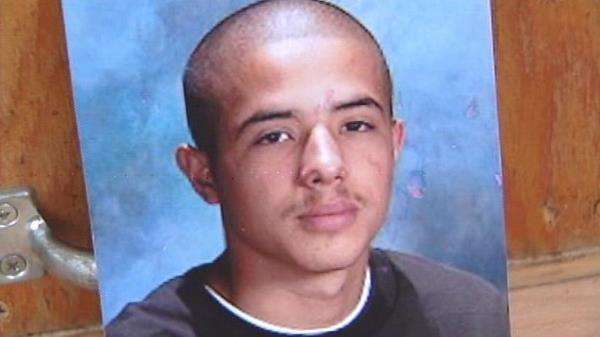 Sheriff's deputies hope the enhanced security will prevent retaliation in response to the murder of 16-year-old Esteban Saidi. "He was a good kid. He was trying to get his grades up," said Eric Diaz, Saidi's friend.
Diaz and other friends say Saidi was not in a gang but may have been mistaken for a gang member by the shooter. "It's sad, 'cause he wasn't involved with it at any time," Diaz said.
But authorities say tensions were rising between two groups of people believed to be gang members. It came to a head yesterday afternoon, just two blocks from the school. A fellow student fired a gun multiple times, hitting Saidi once in the stomach.
Police arrested the alleged shooter and another teen at a house nearby. The school's principal says neither the suspect nor Saidi were known troublemakers. They had average grades, and the suspect played on the football team last season.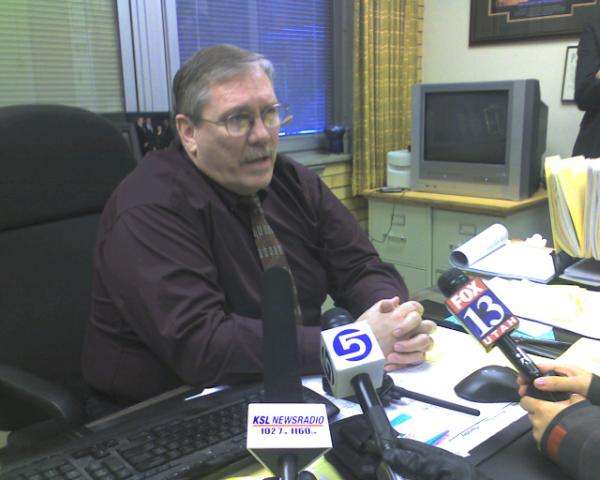 "They weren't somebody that was, two kids that were high on the radar; not at all," Principal Stephen Hess said.
Hess says yesterday's shooting is upsetting and senseless but that it brings up the issue of violence, something he plans to address with his students. "We need to get at what the problems really are and what's going on that is causing this problem at schools, and particularly here," he said.
The Granite School District says if there were signs of trouble, the situation would have been dealt with. "As far as these students being known to be involved in gangs, if that was the case, they would not have been allowed in school," explained Ben Horsley, spokesman for the Granite School District.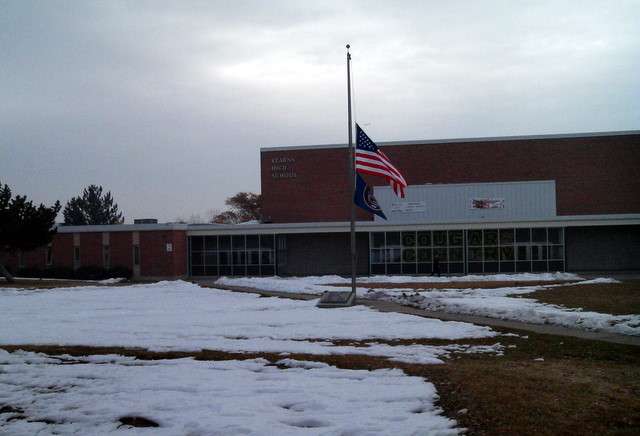 The school's flag flies at half-staff today. Grief counselors were available for students, and sheriff's deputies kept a tight watch on the school and surrounding schools all day.
Administrators want to reassure parents that the school is safe, but the district says parents need to do their part too. "These type of situations don't start in the school, they spill into the school; and it doesn't start in the homeroom, it starts in the home," Horsley said.
Later this afternoon, Horsley clarified his comment in an e-mail, saying: "...I was not directly referencing violence as starting in the home, but instead was intended to be an extension of my comments about the community, family and parents stepping up to know what their kids are up to, and in turn, working with the assistance of schools and teachers to direct those kids appropriately."
If the two are charged with murder they will tried as adults. The sheriff's office says it will keep officers at the school as long as it needs to.
E-mail: syi@ksl.com
E-mail: spark@ksl.com
E-mail: aadams@ksl.com
E-mail: mgiauque@ksl.com
×
Related links
Related stories
Most recent Utah stories