Estimated read time: 2-3 minutes
This archived news story is available only for your personal, non-commercial use. Information in the story may be outdated or superseded by additional information. Reading or replaying the story in its archived form does not constitute a republication of the story.
With Utah's next legislative session a week away, a campaign is gearing up to extend various legal rights to gays and lesbians. A coalition released results of a new poll today, which shows support for most of those proposals.
The Common Ground Initiative says the debate over gay marriage should be put aside for now. Instead, group members say lawmakers should focus on discrimination against gays in other areas. It's an idea lawmakers seem to be open to at this point.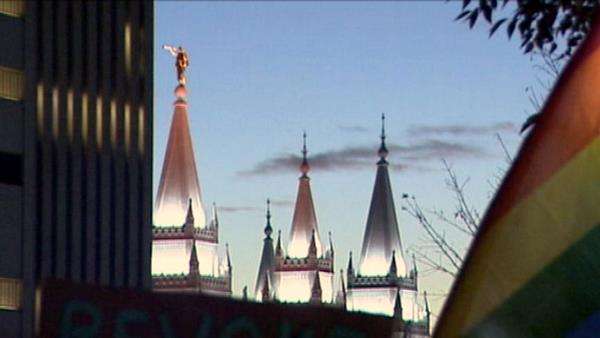 When firestorm of public debate erupted after California voted to amend its constitution to state that marriage should be between a man and a woman, The Church of Jesus Christ of Latter-day Saints posted a statement on its Web site, saying: "the Church does not object to rights for same-sex couples regarding hospitalization and medical care, fair housing and employment right, or probate rights, so long as these don't infringe on the integrity of the traditional family or constitutional rights of churches."
Today, on Martin Luther King Jr. Day, the Common Ground Initiative held a press conference calling on the Church, lawmakers, and Utahns in general, to back those very rights.
"This is not a gay agenda that I and I think everybody else here is about. This is about human rights for individuals of the state of Utah," said Rev. Russell Baker, of the Bountiful Community Church.
Mike Thompson, director of Equality Utah, said,"What we would hope, is if the Church said, 'We support these common ground initiatives and the legislation it represents. Members of the Church, would you support it as well.' We then hope to see the support that would lead to passage of these bills."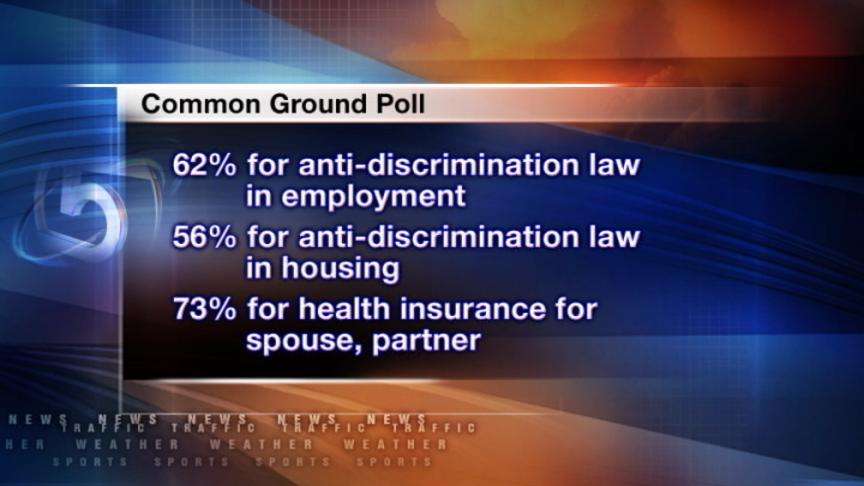 The group released findings of a poll they commissioned. It shows 70 percent of Utahns know someone who is gay, and a majority supports changing Utah laws about employment, housing and adoption for gay couples.
Thompson says three to five people lose their job or home every month in Utah because they are gay.
"We're talking people being able to go to their job and not be concerned about getting fired. We're talking about people being able to go home and feel safe in their homes, and they're not going to be kicked out for any other reason that they're gay or transgender," said Stephanie Pappas, chair of the Equality Utah Board of Directors.
Majority Republicans say anti-discrimination measures will get a fair debate. "Health care and the right to inherit, I think, are issues that will receive a lot of weight. The other issues dealing with the rights of marriage, I don't those are going to pass," said Sen. John Valentine, R-Utah County.
The LDS Church declined to comment on today's poll and press conference.
The next legislative session starts next week and these issues promise to be among the most hotly debated.
E-mail: jdaley@ksl.com
E-mail: mrichards@ksl.com
×
Related stories
Most recent Utah stories