Estimated read time: 1-2 minutes
This archived news story is available only for your personal, non-commercial use. Information in the story may be outdated or superseded by additional information. Reading or replaying the story in its archived form does not constitute a republication of the story.
The burglary of a pharmacy where hundreds of OxyContin pills were stolen was easily solved when the suspect passed out nearby after taking the drugs.
The break-in, which happened shortly after midnight at University Hospital's Parkway Health Center Pharmacy in Orem, triggered a burglar alarm. But when police arrived the burglar was gone.
A few hours later, though, the suspect was found lying on the sidewalk with the bottles of drugs he stole still in his pocket.
The suspect got in after breaking out a window using a metal trash can and quickly stole three bottles of OxyContin and took off. Officers were able to find surveillance video of the theft and began looking for suspects.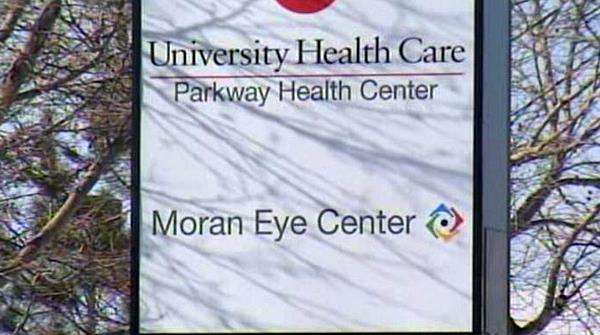 Fast forward to about 6:30 in the morning when a call came into police reporting a man was passed out on the sidewalk. Police made the connection that the man's clothes matched the description of the pharmacy burglar, and they found about 900 pills of OxyContin on him.
The suspect, 30-year-old Travis Bennett of Provo, was taken to the hospital to be checked out. Following his release, he was arrested and remains in jail this afternoon on several charges relating to the pharmacy break-in.
E-mail: sperond@hotmail.com
×
Most recent Utah stories