Estimated read time: 2-3 minutes
This archived news story is available only for your personal, non-commercial use. Information in the story may be outdated or superseded by additional information. Reading or replaying the story in its archived form does not constitute a republication of the story.
It's that time of year again when the world's vehicle manufacturers roll out their new models. Auto shows are open in several cities already, and tomorrow it's our turn as the Utah International Auto Expo opens to the public.
As the finishing touches were being put on the main showroom floor this morning, in the lobby of the South Towne Expo Center, the New Car Dealers Association of Utah held its annual Hall of Fame induction ceremony.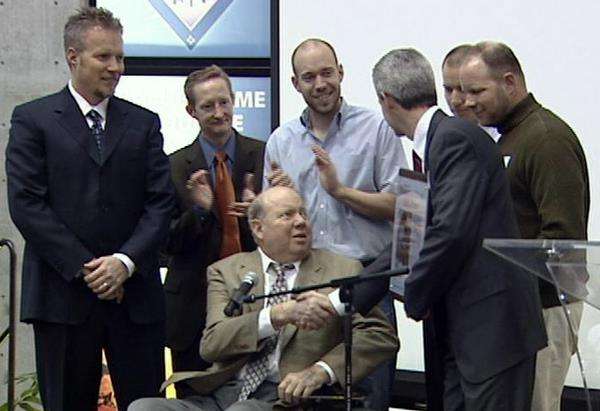 Each year the organization honors those who have made extraordinary contributions to the state auto industry. This year's sole honoree is Larry H. Miller.
Miller is well known, of course, for his longtime ownership of the Utah Jazz, but he's been a car man for more than four decades. He's seen a lot of changes through the years and has received a lot of awards for his work.
"But there are a few that are very special to me, and this is one of them because it has been something that I hope that has been earned and recognized, and that makes it special because it's from a group of my peers," Miller said.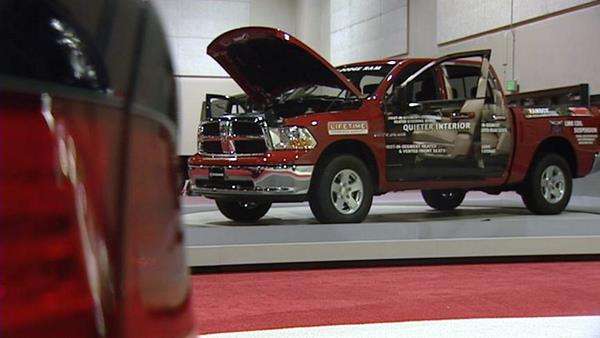 The 2009 edition of the Utah International Auto Expo opens to the public Friday. Thirty manufacturers will have more than 350 new vehicles on display. Though technically a non-selling show, it will spur future sales.
"Absolutely, and the reason I think it does is because people get an idea of what's available, what their needs are and then they say, 'Hey, these are affordable. There's incentives and all sorts of things going on. We can go buy these cars and have it in my driveway shortly," said Craig Bickmore, executive director of the New Car Dealers Association of Utah.
There's been a lot of talk about the state of the auto industry, especially in light of the recent congressional bailouts. But auto industry experts in Utah are feeling optimistic about 2009. "We've seen, at the beginning of the year, an uptick in sales. That means the economy is starting to come out of the doldrums that it was in, there's consumer confidence coming back," Bickmore said.
The Utah International Auto Expo opens tomorrow at 10 a.m. at the South Towne Expo Center and runs through Monday evening. Besides new models, you can also see exotic, classic and muscle cars too.
E-mail: kmccord@ksl.com
×
Most recent Utah stories