Estimated read time: 2-3 minutes
This archived news story is available only for your personal, non-commercial use. Information in the story may be outdated or superseded by additional information. Reading or replaying the story in its archived form does not constitute a republication of the story.
Angry residents of Davis County packed a meeting tonight to fight a proposed electrical plant near an oil refinery in West Bountiful. The Utah Division of Air Quality held the meeting as it considers whether to issue a permit for the plant to be constructed.
The explosion and fire last night at the nearby Silver Eagle Refinery no doubt brought more concern to this issue. Tonight, residents seem determined to stop power plant they fear could add pollution to the air they breathe.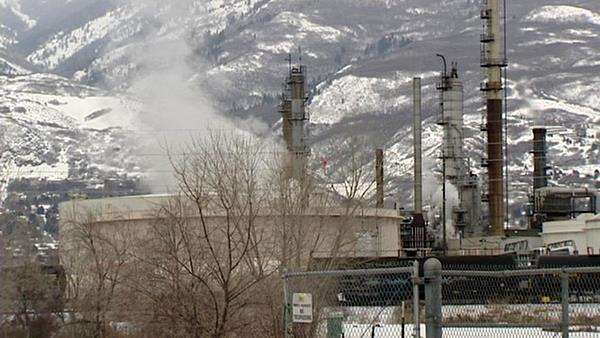 In a room designed to hold 144 people, more than double that crowded inside to raise their voices in opposition to a proposed petroleum coke power plant in West Bountiful. "Adding more to the problem is not going to lessen the problem!" one concerned resident told us.
The proposal is for a power plant to be built adjacent to the Holly Refinery. It will burn low-quality oil from the refinery, as well as petroleum coke, to generate electricity.
The idea of something else reducing air quality brought some emotional responses. "I'm an expectant mother and have a 2-year-old daughter and am really concerned about this petroleum coke plant because I want to live in a safe and healthy place, and we all know from last night it can be dangerous too," said Woods Cross resident Liz Scalley.
Samanalee Cuisun, who also lives in Woods Cross, said, "I take two inhalers, and if the plant moves in, how is that going to affect my breathing? When the inversion comes, it's hard to go out and it's hard to move and it's hard to breathe."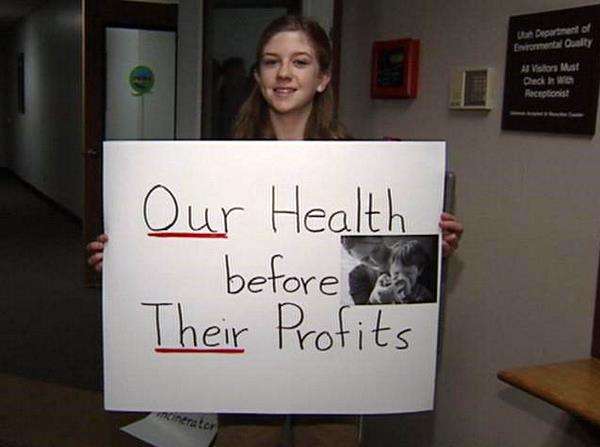 A sixth-grade student held a sign of protest outside of the meeting. "All of my friends have asthma, and so I want to learn about it more and see how it will affect them," Sammy Folgmann said.
Consolidated Energy, the company that wants to build the power plant, points to studies that show the emissions will meet all federal standards and will account for less than 1 percent of the total emissions in the county.
"Seventy-five percent of the emissions come from mobile sources -- cars, trucks, trains, airplanes, construction equipment -- so doesn't it make sense to look at that 75 percent rather than .35 percent?" asked David Kopta, consultant to Consolidated Energy.
E-mail: spenrod@ksl.com
×
Related stories
Most recent Utah stories