Estimated read time: 2-3 minutes
This archived news story is available only for your personal, non-commercial use. Information in the story may be outdated or superseded by additional information. Reading or replaying the story in its archived form does not constitute a republication of the story.
The Ogden police officer many called a hero for helping to stop the Trolley Square shooter has resigned his post after allegations of sexual misconduct.
Officer Ken Hammond resigned on Friday, but we didn't learn about that resignation until today when the Ogden Police Department sent us a one-sentence statement.
The statement didn't say much, simply that Hammond resigned effective Jan. 9. We asked Ogden police for further comment and were told that's "the only thing the police department has to say."
Hammond had been placed on paid leave since October, when police began investigating allegations of sexual misconduct. Two months later, charges were filed against Hammond alleging he had an improper relationship with a teenager back in 2005.
"It appears he has a long history of inappropriate behavior," said attorney Alyson Carter.
Carter represents Natasha Child, the woman who filed a civil suit last month against Hammond after she says he used excessive force and assaulted her during her husband's arrest last year. At that time, Ogden police defended Hammond.
"Keep in mind, this is a constant thing with law enforcement officers. You can go to any police department and find numerous allegations against officers by people. Some of these allegations occasionally have found true; most do not," Ogden Assistant Police Chief Randy Watt said in a Dec. 10 interview.
Now the police department isn't saying much, and neither is Hammond's attorney, Brenda Beaton. Beaton did, however, say Hammond left the department after it became clear he would not be paid on leave or he'd be outright fired.
Beaton also said Hammond felt like he'd given a "lot of dedicated years" to the Ogden Police Department and that the department was not extending that same courtesy to him, which is why he submitted his resignation.
Hammond has reportedly been offered another job, but Beaton won't say where. Some speculate it will not be in law enforcement.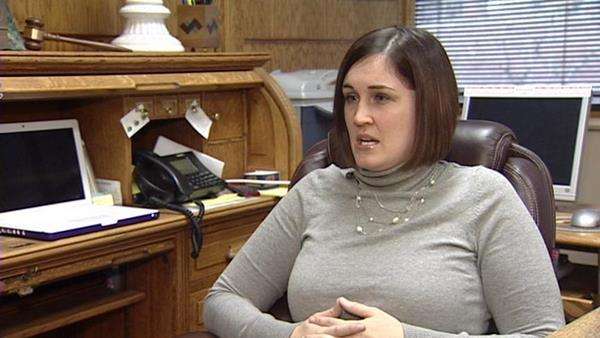 "I'd be surprised if another police department would hire him, just because they would be exposing themselves to so much liability with his history," Carter said.
Hammond faces a third-degree felony count of unlawful sexual conduct. His first court appearance is scheduled for Jan. 27.
E-mail: lprichard@ksl.com
E-mail: bbruce@ksl.com
×
Related stories
Most recent Utah stories