Estimated read time: 2-3 minutes
This archived news story is available only for your personal, non-commercial use. Information in the story may be outdated or superseded by additional information. Reading or replaying the story in its archived form does not constitute a republication of the story.
A Utahn is about to embark on a new, critical mission to Iraq.
Jim Holbrook has had many roles in his life: soldier, lawyer, teacher and now, international adviser of sorts.
He leaves soon for the Middle East, as a leader of the effort to help Iraq establish its new legal and judicial systems.
Many milestones in Jim Holbrook's life have come in war zones. He fought in combat in an Army infantry unit in Vietnam.
Thirty years later, he returned and revisited that momentous experience in a story told by former anchor Dick Nourse and broadcast on KSL.
In 1997, Holbrook told KSL, "I don't think I have to think about the war anymore. It's time to get on with the rest of my life."
He spent decades as a defense attorney, including some high-profile work like the Olympic bribery case.
Eventually, Holbrook steered toward mediation and teaching as a University of Utah law professor.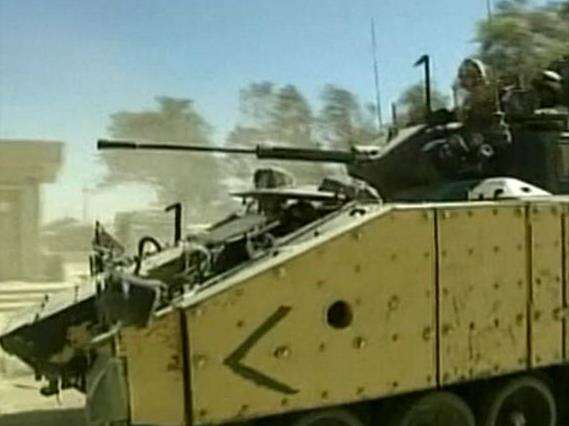 Now, he's heading to another war zone: Iraq. He says, "At my stage in my life now, at sort of the end of my career, to have this opportunity, it is just extremely gratifying."
The U.S. just handed over security duties to the Iraqis, who are trying to set up their legal and judicial systems.
The university is playing a key advisory role through a State Department-funded effort called Global Justice Project Iraq, providing strategic advice, a scholarly framework for major legislation on elections, anti-corruption measures and federalism. Holbrook's title is Chief of Party.
Hiram Chodosh, dean of the S.J. Quinney College of Law, says, "We feel a responsibility as a law school that our role is to make a contribution to the world."
Chodosh says in Iraq, the U.S. military has borne a disproportionate burden; a burden he hopes to ease by linking Iraqis with some of the university's brightest legal minds.
"It really is unimaginable," Holbrook says. "Forty years ago, I had no sense that I would ever be able to make a contribution to the world, to try to make it a better and safer place for people."
Holbrook will be based in the Green Zone, which he expects will be safe except for unpredictable mortar and rocket fire. He returns in one year.
A team of law students, based in Utah, will be assisting in much of the research for the project.
E-mail: jdaley@ksl.com
×
Related links
Related stories
Most recent Utah stories