Estimated read time: 2-3 minutes
This archived news story is available only for your personal, non-commercial use. Information in the story may be outdated or superseded by additional information. Reading or replaying the story in its archived form does not constitute a republication of the story.
Sandra Yi ReportingPolice are still looking for the suspects involved in a burglary spree. They hit cigarette stores in West Jordan and Sandy this week and their crime was caught on tape.
The suspects have eluded police, since they broke in to this Sandy cigarette store on Monday, and then again on Tuesday, but on their third attempt, they left behind a clue that may lead investigators to right to them.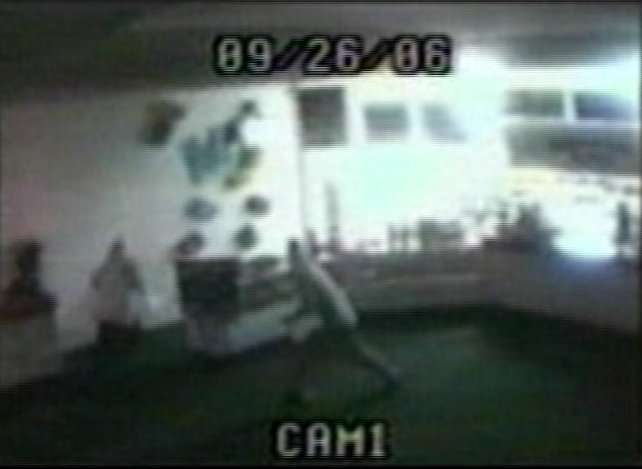 Victor Quezada: "They look like younger adults. They've got some type of shirt over their head."
The surveillance video shows how the suspects made their way in to the store. They broke the window, slid open the iron gate and crawled under it. Twenty-four hours later the suspects made a bold move, hitting the same store, again to get their hands on cigarettes.
Sgt. Victor Quezada, Sandy Police Dept.: "Our suspicion is they're probably using a little bit of it, but they're most likely selling the rest of them."
After that hit, the suspects made their way to another cigarette store in West Jordan. Shopko workers on a cigarette break saw them jump out of a car with a baseball bat, and called police.
Brandie Ewell, Witness: "Yeah, they were just running back and forth, kept hesitating on breaking the window. And then as soon as the officer pulled in here, they took off."
They left without their getaway car. It was filled with cartons of cigarettes and a wallet that belonged to the car's owner. She told police one of the suspects may be her son. Investigators were following promising leads.
Victor Quezada: "They're going to get caught. It's just a matter of time. There's no question."
Police believe there are at least four suspects, between 17 and 19 years old. If you recognize anyone in the surveillance video, call Sandy Police.
×
Most recent Utah stories