Estimated read time: 2-3 minutes
This archived news story is available only for your personal, non-commercial use. Information in the story may be outdated or superseded by additional information. Reading or replaying the story in its archived form does not constitute a republication of the story.
Team coverage A 55-year-old Ogden woman is recovering at Ogden Regional Medical Center after being stuck upside down inside a vent for more than 30 hours.
Ogden Fire Department Battalion Chief Mike Wood said Margaret Wright had been stuck for more than a day when she was found Monday evening at her home near 200 West and Patterson Street.
A relative became concerned after not hearing from her in 24 hours.
Her neighbor, Eloy Martinez, was with her family and police when they entered the home. He said he could hear Margaret faintly yelling for help. When they got closer to the sound, they saw her feet sticking out of the vent near the floor, alongside the wall.
He said, "She was moving them, that's all we could see. Just the feet moving, so I told them, 'Heck, she's all right. She's moving them.' And she was saying, 'Get me out of here.'"
Martinez said Wright was cleaning the vent and reached inside with a vacuum hose when she slipped inside.
Police said because she is only 5 feet 7 inches tall and a 110 pounds, she fell down in the vent nearly 3-and-a-half feet.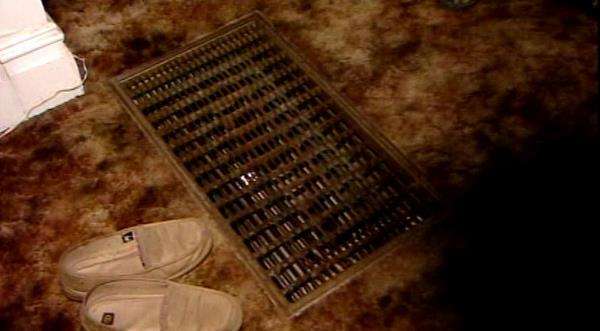 Ogden City police Lt. Scott Sanberg said, "The fire department came in and took the cold air return apart at the furnace level and worked their way back until they could finally extract her."
Police said when she was pulled from the vent, her legs were purple and she was dehydrated. She also had several cuts and abrasions from the metal screws inside the vent.
Martinez said his neighbor is a tough woman. He said, "I"m just a young 75, but I don't think I'd last one hour."
Lt. Sanberg said this was the first time he had ever received a call like this, but he said in the older homes, the vents were large. And with them being so close to the floor, he said it would be easy to fall in them if they were uncovered and someone was not careful.
He said Margaret is lucky to have friends and family that could check on her.
E-mail: syi@ksl.com
E-mail: spark@ksl.com
E-mail: mrichards@ksl.com
E-mail: tcallan@ksl.com
×
Most recent Utah stories