Estimated read time: 2-3 minutes
This archived news story is available only for your personal, non-commercial use. Information in the story may be outdated or superseded by additional information. Reading or replaying the story in its archived form does not constitute a republication of the story.
The owner of Bob's Magazine and Video, at 1207 S. State, didn't want talk on camera. But he did tell KSL that the robber's beard looked like a Halloween costume, so at first, he thought the robbery was a joke.
The victim was working in the store Friday night when a man came in through the back door. The robber pointed a black and silver handgun at the owner and demanded money. The owner gave the man some cash. The robber then took off in a tan Honda, which was driven by another man.
Salt Lake police say the suspect's description matches that of a serial robber who's been targeting banks and credit unions across the valley.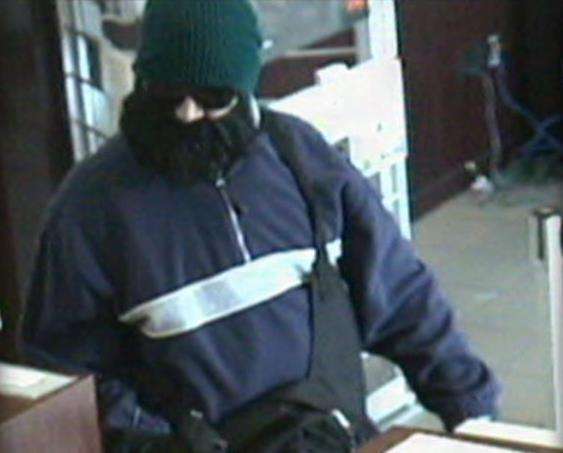 Detective Dennis McGowan, with the Salt Lake City Police Department, said, "Although we can't confirm it's the same person, it most likely is. The fact that he continues to wear this fake beard that all the proprietors are apparently identifying as fake, seems a little odd, and he keeps doing it repeatedly, so it's brazen."
Police believe the man robbed the Key Bank near 11400 South and 3600 West in South Jordan on Dec. 16.
On Dec. 4, a man matching the same description, robbed the Beehive Credit Union near 1300 East and Foothill Drive.
And on Nov. 28, a man wearing a fake beard robbed a US Bank at 1998 E. Murray-Holladay Road in Holladay.
McGowan said, "There have been nine incidents as far as I know. Thank God no one's been hurt, but there's always the potential for it."
Police from several agencies in the county are working together to solve these crimes. "It's an issue and it's got our attention, and we're doing everything we can do address it," McGowan said.
Police don't think he was working alone because he showed up in one stolen car, then left in another.
The owner of the magazine store says he's seen the surveillance photos from the bank robberies on the news and is 99 percent sure, it's the same guy.
E-mail: syi@ksl.com
×
Related links
Most recent Utah stories