This archived news story is available only for your personal, non-commercial use. Information in the story may be outdated or superseded by additional information. Reading or replaying the story in its archived form does not constitute a republication of the story.
Team CoverageNorth Ogden police have identified a 23-year-old woman murdered in her apartment. The suspect who confessed to the crime is in custody at the Weber County Jail.
Police say Brittany Nichols had been living in the Sunbrook Condos for four months with her boyfriend until she was murdered sometime in the past two days. Officers say that her boyfriend, 21-year-old Johnny Bell, confessed last night to killing Nichols.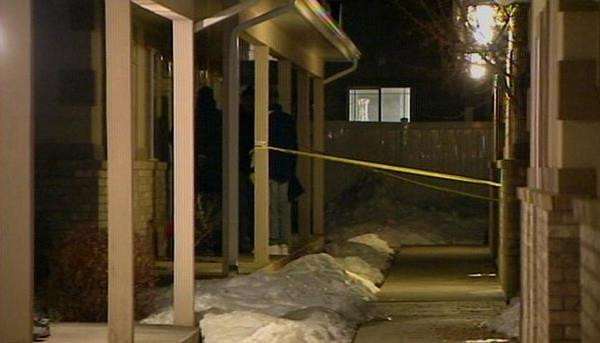 Apparently, Nichols had just broken up with Bell and he reacted violently, stabbing her multiple times in her bedroom. She died there and was later found by her father, who had gone to check up on her because she hadn't returned any calls.
Neighbors say they heard strange noises the night before, but didn't think anything of it until police showed up. "We both heard a lot of squealing tires and noise like that. I thought I heard arguing, and I asked my husband, and he said, 'No, I think that's just someone's TV," said neighbor Cassie Rasmusen.
Once police arrived to the complex near 2400 North 400 East, Nichols was dead. Later, they received a tip from one of Bell's acquaintances. That person said Bell was on a Greyhound bus heading for home in San Bernardino, Calif.
Utah Highway Patrol troopers in southern Utah quickly arranged contact with the Greyhound bus driver and informed him to make a stop at a Chevron near Cove Fort.
When the bus arrived, UHP troopers stayed out of sight while the bus driver asked the passengers to get off the bus and take a break.
"The suspect did stay on the bus; so did six other innocent civilians. We tried to get as many people off the bus as possible, then with a strong force, we went on the bus and took him into custody," explained Sgt. Jeff Nigbur, UHP spokesman.
Troopers arrested Bell without incident at around 10:30 last night. Police say Bell arrived in North Ogden around 1:30 a.m., confessed to the crime and was booked into Weber County Jail on suspicion of homicide.
North Ogden hasn't seen a murder in its city for 12 years. "It was a sad day for all of us. Some of us have children that age, and it really hits home," North Ogden Police Chief Polo Afuvai said.
Neighbors say Nichols was always nice, always said hello in passing. She leaves behind a toddler, but we don't know if the baby was home at the time of the murder.
E-mail: ngonzales@ksl.com
E-mail: spark@ksl.com
E-mail: tcallan@ksl.com
×
Related Stories