Estimated read time: 3-4 minutes
This archived news story is available only for your personal, non-commercial use. Information in the story may be outdated or superseded by additional information. Reading or replaying the story in its archived form does not constitute a republication of the story.
Fresh off a convincing Sugar Bowl victory over the Alabama Crimson Tide, the University of Utah's Utes returned to an enthusiastic welcome in Salt Lake Saturday afternoon.
There was a lot of Ute pride at the Million Air terminal in Salt Lake City as the team's plane touched down shortly after 1 p.m. Close to 100 fans showed up to greet the team after its huge victory over Alabama in Friday night's Sugar Bowl.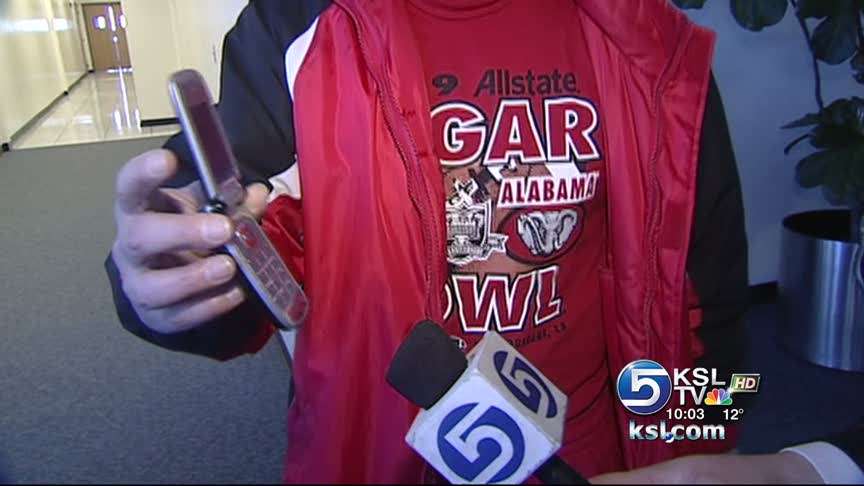 Brandon Fleming's cell phone was blaring the Utah fight song. "I love my boys. What can I say? Go Utes!" he said.
Another fan, Bill Cooper, said, "I've got to welcome the boys home for doing Utah such righteous pride."
When the team members landed, no doubt they realized Salt Lake City is much colder than New Orleans. But with the warmth from their win and from fan support, the temperature outside couldn't touch what they were feeling inside.
Ute kicker Louie Sakoda said, "This is amazing, to be able to do this for our whole town."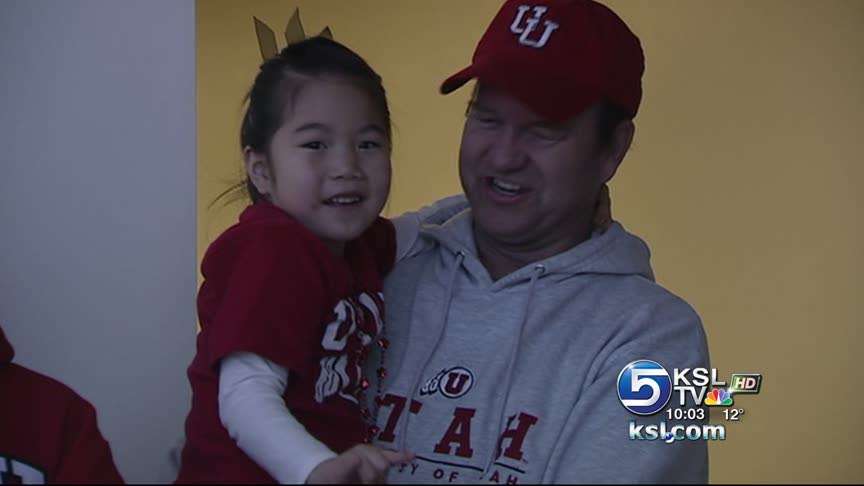 Defensive end Paul Kruger said, "The fact that we went undefeated, and we had just an amazing experience. It's all perfect."
Fans we spoke with say they just wish these Utes, at 13-0, now could play for a national title. Lilly Stowers said, "I think we finally proved ourselves as the team to step up and to go."
The players agree, saying they proved themselves against one of the best. Runningback Matt Asiata said, "I think so. We just beat Alabama. Alabama was number one the whole season."
Utah Head Coach Kyle Whittingham would love to play for the national title, but says rather than thinking about that, he's just enjoying what the team has accomplished.
"(It's) just another step in the right direction. Obviously it's a huge step for the Mountain West Conference, brings credibility and national recognition, and of course for the University of Utah, too. So it's all positive stuff," he said.
Utah beat No. 4 Alabama by a score of 31-17 in New Orleans Friday night. Utah's Brian Johnson threw for 336 yards and three touchdowns on his way to being selected the game's most outstanding player. Utah's defense was equally impressive, intercepting John Parker Wilson twice and sacking him eight times.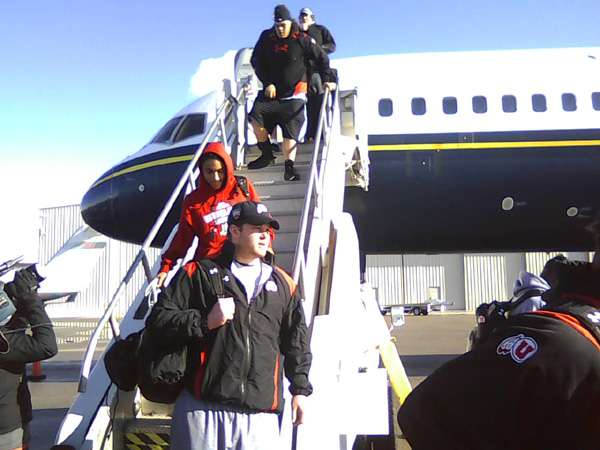 Utah became the first team from a non-BCS conference to win two BCS bowls.
In a news release Saturday, Utah Sen. Orrin Hatch Saturday hailed the team and renewed his call for the NCAA to scrap or reform the Bowl Championship Series. "The Utes played with poise, passion and precision and made a mockery of those who said they could not match up against an outstanding Alabama team and were not worthy to play in a BCS game or of national championship consideration," Hatch said.
Hatch said, "For the second time in four years, the BCS-busting Utes have gone undefeated and yet uninvited to play for a national championship. That needs to change because the system is broken. The BCS is fatally flawed and, until it is fixed, will continue to produce a flawed college football champion."
Hatch held hearings on the BCS in 2003 as chairman of the U.S. Senate Judiciary Committee. He argues the system is biased against non-BCS teams and puts teams from non-BCS conferences at a monetary, recruiting and competitive disadvantage through its exclusionary practices.
While there have been some changes to the BCS, more needs to be done, he says. Hatch says the Mountain West and WAC conferences should receive an automatic bid to the BCS as does the SEC, Big 12, Big Ten, Pac 10, Big East and ACC.
E-mail: acabrero@ksl.com
(Copyright 2008 Bonneville International Corporation. All rights reserved. This material may not be published, broadcast, rewritten, or distributed. AP contributed to this report.)
×
Photos
Related stories
Most recent Utah stories