Estimated read time: 2-3 minutes
This archived news story is available only for your personal, non-commercial use. Information in the story may be outdated or superseded by additional information. Reading or replaying the story in its archived form does not constitute a republication of the story.
Utah's economy has always fared better than the nation as a whole, and that's the case right now. Yes, we've been hit hard in the past year, but many experts believe we're in a position to weather the storm and rev up the economy more quickly.
"Utah typically is performing above the speed limit. You know, 65 [to] 85 when there's a speed limit of 55. We started to slow down, were maybe in the 40 mile-per-hour [to] 20 mile-per-hour realm," said Natalie Gochnour, COO of the Salt Lake City Chamber of Commerce.
Slowing down, yes; but still moving! 2008 was tough for Utah: A number of employers cut back or shut their doors, resulting in a reduction of 11,500 jobs; and the housing nosedive really hit us hard.
In some industries there are some true concerns. If you're in the housing and construction industry, we've shed about 14,000 jobs in those industries. That's real serious," Gochnour said.
When gasoline prices spiked, Utahns cut back on buying other items, which affected the local economy. That contributed to a reduction in state tax revenues of nearly $620 million.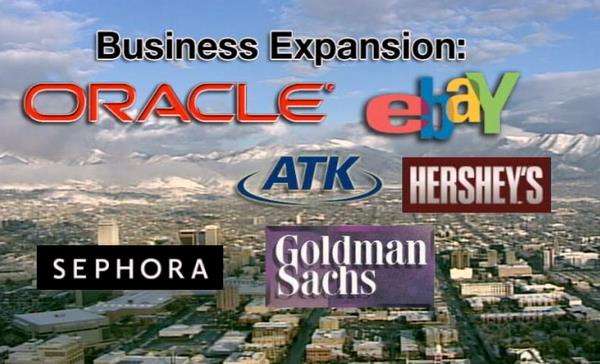 The picture won't turn around overnight in 2009, but there are some indicators that give optimism. "We're having a great snow year. That will help our tourism industry. We have a state budget that's rapidly adjusting and correcting. We have money in the rainy-day fund," Gochnour said.
The revitalization of downtown continues, pumping millions into the economy and providing jobs not just now, but in the future as well. Several nationally-known companies are also opening or expanding in Utah: Oracle, eBay, Hershey's, ATK and others. And Delta's merger with Northwest Airlines will result in a nonstop Salt Lake to Tokyo flight beginning this summer, opening up Asia for more travel and trade opportunities.
"I think it's easy to think that things are worse than they are. The best thing that we can remember is that we can get through these things," Gochnour said.
One other note about international exports: Utah set a record in 2008 by exporting $10 billion worth of merchandise. That's a 35 percent increase from the year before.
E-mail: kmccord@ksl.com
×
Most recent Utah stories