Estimated read time: 2-3 minutes
This archived news story is available only for your personal, non-commercial use. Information in the story may be outdated or superseded by additional information. Reading or replaying the story in its archived form does not constitute a republication of the story.
Two men spent an hour in the frigid water of the Great Salt Lake this afternoon. The wind caused their fishing boat to capsize.
A medical helicopter was finally able to reach the men and take them to the hospital. They were out on a reef near Antelope Island for about an hour
They were duck hunting this morning on the lake, but when the wind picked up, their flat and shallow fishing boat started taking on water, and the boat capsized.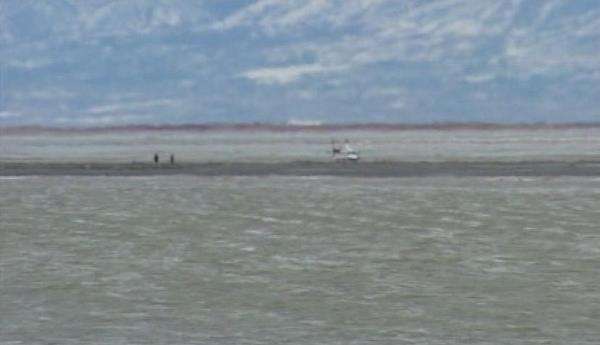 Luckily the men had a cell phone to call for help and a GPS that enabled them to tell dispatchers right where they were.
State Park Ranger Kent Cummings says, "Had they not had that, we may still not of known where they were at, or even have known they were out there. So when you are boating, it's important to bring cell phones, let people know where you're going, wear your life jacket, [and] have a GPS. We got out to them really quickly because they had those instruments with them."
They were in about 6 to 8 inches of freezing cold water. Cummings said, "Fortunately, it's shallow and there wasn't a situation where they were going to drown, but we were worried about the hypothermia. It's cold and the water is 29 degrees, so even shallow water is really cold."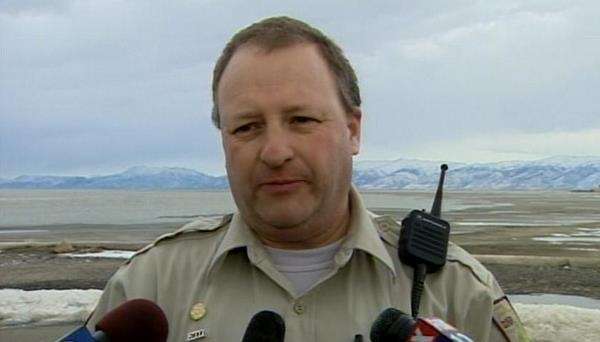 Medics walked out to them, and they all walked back to the helicopter. Then the men were flown to the University of Utah Medical Center, where they are likely being treated for hypothermia.
The weather did make it difficult for rescue crews to get to the men. Because it was so shallow where the men were, the state's rescue boat couldn't get to them.
The State Park Service says it's not a good idea to be on the lake on a day like today. It says even when it starts out nice as it did this morning, the weather can change in an instant. So, it's important to know what the conditions are going to be like all day long. A good ending to what could have been a much different story.
E-mail: corton@ksl.com
E-mail: tcallan@ksl.com
×
Most recent Utah stories