Estimated read time: 2-3 minutes
This archived news story is available only for your personal, non-commercial use. Information in the story may be outdated or superseded by additional information. Reading or replaying the story in its archived form does not constitute a republication of the story.
The response we received to a story we reported about kind-hearted third-graders in Kaysville has prompted us to follow up on it.
Several of the boys in Emmalee Havertz's class shaved their heads to show their support for her as she goes through cancer treatment. Today, we asked Emmalee what she thought about her classmates' new haircuts.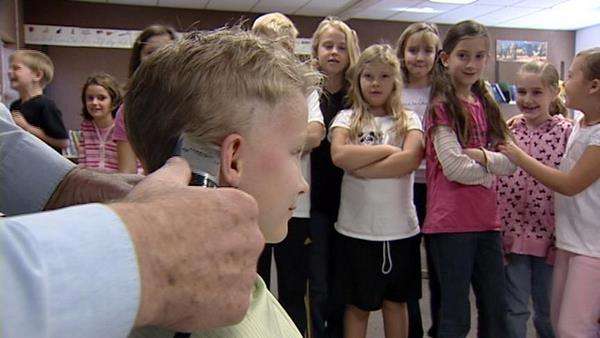 Emmalee has pictures of her bald-headed classmates she looks at often. Several boys in her class shaved their heads, when they found out Emmalee lost all of her hair during chemotherapy.
Emmalee's teacher came up with the idea, and a student's grandfather volunteered to do the shaving. Emmalee watched the story on TV. "I thought it was really nice of them," she said.
Kara and Steve Havertz, Emmalee's parents said they didn't realize their daughter meant so much to her classmates.
Emmalee hasn't been to school in two months. She rarely leaves the house, unless it's for a doctors visit. She has a rare tumor that usually doesn't affect children, but she's remaining positive. "I know that I'm going to be OK," she said.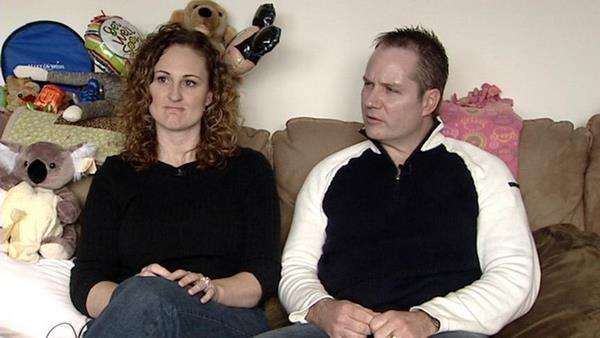 The Make-a-Wish Foundation heard about Emmalee and granted her one wish: Disney World. While we were at Emmalee's house, her dad told her that she's getting a second wish granted. "They said they've arranged at a potato chip factory for you to go and taste all their potato chips, and take a tour!" he told her.
You see, Emmalee loves potato chips. In fact, she wants to be a professional potato chip taste tester. Her favorite flavor is salt and vinegar.
If Emmalee keeps doing as well as she is, she'll be able to go back to school after the holiday break. But as far as she knows, her elementary school doesn't offer any classes in chip taste testing.
Emmalee went to her class Christmas party yesterday. When she took her hat off, she fit right in with all the other shaved heads.
To find out more about Emmalee, CLICK HERE.
E-mail: abutterfield@ksl.com
×
Related links
Most recent Utah stories