Estimated read time: 2-3 minutes
This archived news story is available only for your personal, non-commercial use. Information in the story may be outdated or superseded by additional information. Reading or replaying the story in its archived form does not constitute a republication of the story.
A Utah man today went into a cath lab at the University of Utah so surgeons could induce little heart attacks to actually heal his heart. Tonight we have the next chapter in the Ron Cobbley story.
Cobbley arrived at University Hospital early this morning. This was the day he had been so nervous about, but the day he knew had to come to fix his heart. He had too many errant vessels going to his heart. They're called fistulas.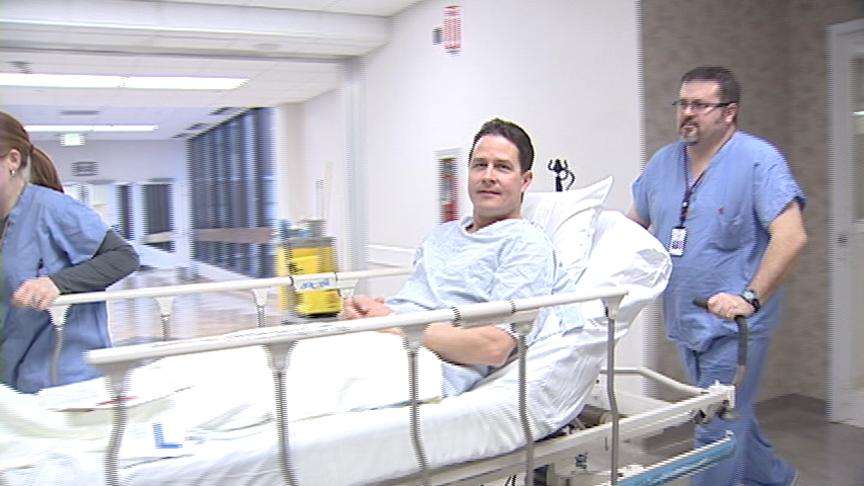 While you might think extra blood to the heart is a good thing, these little unnecessary guys were simply robbing from the real plumbing. So, Dr. Andrew Michaels and his colleagues decided to fix the problem by sort of producing little heart attacks, blood clots, to close off those fistulas. It worked very well.
"His prognosis is excellent. It was quite worrisome that one of these fistulas had increased substantially in size over the past three years," Michaels said.
But within three to three and half hours, Cobbley was out of the cath lab and back in his room at the hospital. He's doing very well, and it looks like he's going home tomorrow.
"I feel like a, like a new man. To really answer that question, I guess I would have to be able to go climb a mountain, like I would like to do next year," Cobbley said.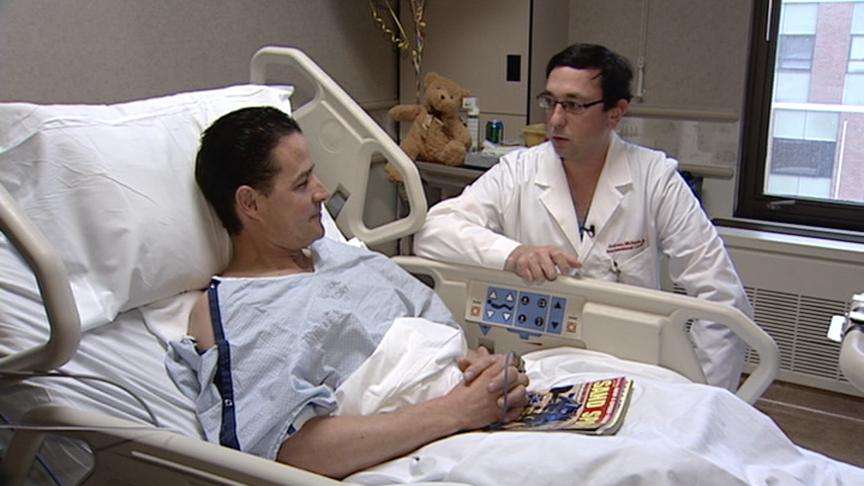 He can climb that mountain and a lot sooner if he wants. "He should be able to return to completely normal physical activity," Michaels said.
During the procedure, the surgical team snaked special plugs through a catheter into the fistulas. Once in place, they triggered blood clots that sealed off all but the smaller vessels.
As well as Cobbley is doing, he could be back to work Monday, but this time with no fatigue and no loss of energy. "I'm a pretty energetic person. Now people are going to tell me I'm really bouncing off the wall," he said.
With fistulas on both sides of the heart, Dr. Michaels says this case was extremely rare. It's even rarer, he said, that Cobbley had survived into adulthood with the condition.
E-mail: eyeates@ksl.com
×
Related Links