Estimated read time: 3-4 minutes
ENOCH, Iron County — Eight members of a family were found dead of gunshot wounds in an Enoch home on Wednesday.
Three adults and five minors were found dead during a welfare check, each with gunshot wounds, at a home in the 4900 block of Albert Drive, Enoch officials said in a press release.
"At this time, we do not believe there is a threat to the public or that there are any suspects at large," the press release said. Officials have not given the names of the deceased family members.
Rob Dotson, city manager of the small town north of Cedar City, said in a video sent to KSL that the investigation is ongoing and officials plan to provide more information "most likely" on Thursday morning.
"The most important thing that we can say right now is that this community is feeling remorse, feeling pain. There are friends and neighbors and family members who are hurting because of this incident. We don't know why this happened, and we're not going to guess. We're going to continue the police investigation," Dotson said.
Dotson said everyone in the community knows this family — they served in church with them or went to school with them.
"This community at this time is hurting. They're feeling loss, they're feeling pain, they have a lot of questions, which is natural," Dotson said.
Although there has been pain, Dotson said the community has been very supportive of those who are hurting and those who are responding. He said they have received messages of support from within the community and across the nation.
"It is overwhelming and appreciated. And we appreciate the prayers that are being prayed on behalf of his family, and those who love and care for them," Dotson said.
He said on Wednesday night that police were inside the home working on the investigation and getting all of the information they can. He said the Enoch City Police Department is working with the Cedar City Police Department and Iron County investigators.
"We still are gathering mountains of information to make sure that everything is done correctly," Dotson told KSL-TV.
He said people will probably not know why the tragedy occurred for a few days, and maybe longer.
"We won't know the mindsets, the thoughts of the individuals who experienced this tragedy. But we all can pray ... that their families and the neighbors, and all will come to an understanding of what happened in this place," Dotson said.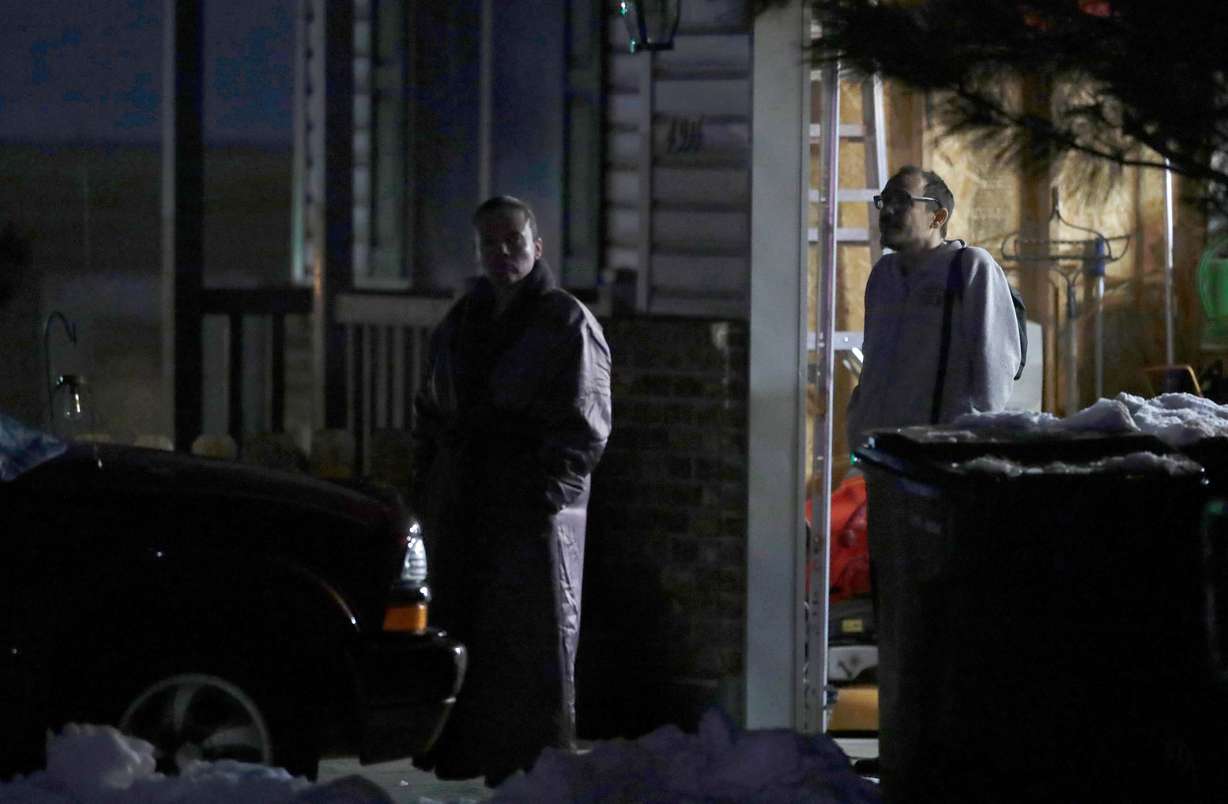 Neighbors told KSL the family was very welcoming and involved in the community, and they did not sense that something like this may occur. Neighbors said they were active members of The Church of Jesus Christ of Latter-day Saints and the husband was an insurance agent.
The Iron County School District sent a letter to all of the parents in the district confirming that "eight members of a family residing in Enoch with five students in our schools tragically passed away" on Wednesday afternoon.
"This loss is sure to raise many emotions, concerns, and questions for our entire school district, especially our students," the letter said. "We are saddened by the loss to our school community and will make every effort to help you and your child as needed."
A crisis intervention team is available to help students, parents and school employees and the district said counselors are available at their counseling center or school administrative offices.
Gov. Spencer Cox offered condolences on Twitter.
"Our hearts go out to all those affected by this senseless violence. Please keep the community of Enoch in your prayers," he said.
Utah Lt. Gov. Deidre Henderson also responded to the deaths.
"What a tragedy. I'm praying for the community of Enoch tonight," she said.
What a tragedy. I'm praying for the community of Enoch tonight. https://t.co/0vRWbdjV7R

— Lt. Gov. Deidre M. Henderson (@LGHendersonUtah) January 5, 2023
×
Photos
Most recent Police & Courts stories