Estimated read time: 3-4 minutes
SALT LAKE CITY — The teen who shot and killed two Hunter High students and injured a third nearly a year ago was sentenced Monday to serve in juvenile detention until he's 21. The shooter will not have his case transferred to adult court.
The Jan. 13 shooting took place near the end of the lunch period on 4100 S. Mountain View Corridor, killing 15-year-old Paul Tahi and 14-year-old Tivani Lopati, and severely injuring 15-year-old Ephraim Asiata.
It created chaos around Hunter High School, and shook the school and Pacific Islander communities.
Court proceedings swiftly began to play out for the 15-year-old suspect, who was 14 at the time of the shooting, in the form of murder charges and a desire expressed by the state to take the case to adult court.
"An adult who committed the same offense would be in prison probably for the rest of his life," said Greg Skordas, a KSL-TV legal analyst and attorney not connected to the case.
But not so for this teen. Instead, the case was resolved in court Monday morning, with the teen admitting to killing Lopati and Tahi, and being sentenced to juvenile detention.
In juvenile court, charges are "admitted" to, rather than someone entering a plea.
"He admitted — essentially pled guilty — to two counts of manslaughter instead of murder, and the adult case was dismissed. So he's not going to be prosecuted in the adult court," Skordas explained.
Based on how the legal proceedings played out, Skordas believed this to be a compromise.
Skordas wondered if that was because the teen's attorney said they planned to argue self-defense. According to court documents, the suspect told police he and his friends were being harassed by other students and the two groups got into a fight.
"It appears that what happened today was that there was a bridge, there was a meeting of the minds, a plea bargain if you will, to keep the case in juvenile court — but to have him admit the charges and not proceed with his self-defense argument," Skordas said.
The prosecution would have to argue why it wasn't self-defense, and Skordas said perhaps prosecutors didn't want to risk losing the case altogether.
"There seems to be a recognition by the state that he had at least had an arguable claim to self-defense, this bullying that had happened to him, and some recognition that there may have been some merit to that," he said.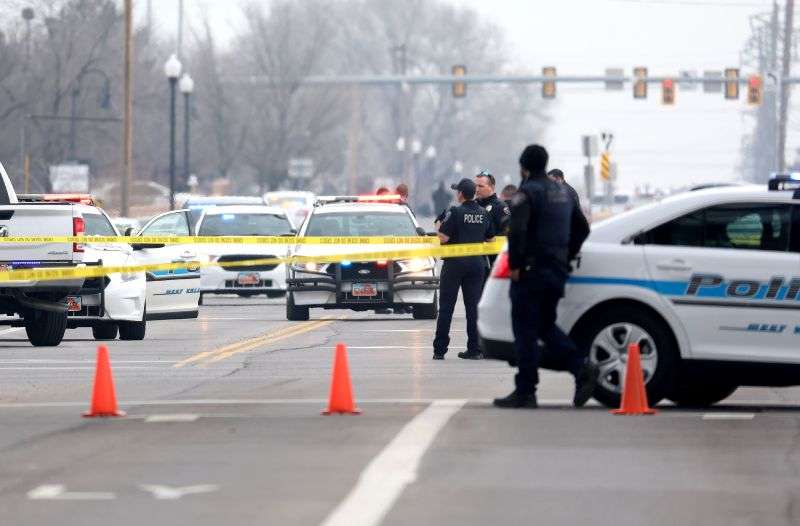 The teen will now go to juvenile detention and is expected to be released as a 21-year-old adult. When he is released, the deaths of the two boys will not be something people can easily search in his past.
"These are juvenile adjudications," Skordas said. "So, he won't have an adult record. He won't have a felony on his record."
Skordas said juvenile proceedings are generally not open to the public, so it would be hard for an employer or certain schools or careers to find that record because it'll be private and confidential.
In admitting to the two charges of manslaughter and one charge of discharge of a firearm, all other charges were dismissed in court Monday.
Two days later, on Wednesday, the family of Tivani Lopati, one of the victims in the shooting, released a statement via their family spokesperson, Jake Fitisemanu Jr.
The statement reads in full:
"The last 72 hours have been excruciating for our family. On Monday, we listened in disbelief as our son's shooter admitted to reduced charges and was sentenced to juvenile detention. While we would not want any other family to go through the loss of a child, we are greatly disappointed with the leniency of the sentence, which is not proportional to the gravity of the crime that was committed. While the court may have ruled that this case is closed, this miscarriage of justice has not provided us with any closure.
"We miss Tivani. We cry every day, but the full extent of our pain and heartbreak is not visible. We feel let down by a system that has not carried out justice. We feel mistreated by court staff who made us feel as if our grieving family was an unwelcome threat within the courtroom. We cannot help but feel that the legal proceedings would have been conducted differently, and that the outcome of this case would have been different, if Tivani, Paula, and Ephraim had been white, or upper class, or lived in a neighborhood on the other side of the valley."
"While we are deeply saddened and disappointed with the systems that failed to deliver justice for our son, we continue to advocate for action and investment to proactively address issues with a focus on prevention, rather than reacting to violence when it's too late. We will never stop fighting for justice, for our son, for Paula, Ephraim, and on behalf of all families who live with the unimaginable trauma of having their child's life taken without justice being served."
×
Related stories
Most recent Police & Courts stories