Estimated read time: 4-5 minutes
PROVO — Researchers at BYU say they have found widening inequalities in rural communities throughout the West.
Mountain West states, including Idaho, Montana, Wyoming, Colorado, Utah, Arizona, Nevada and New Mexico, have seen significant changes in their rural communities over the last two decades, research shows.
A BYU study found increasing gaps between less wealthy "Old West" counties that are typically known for mining, farming and ranching, and the wealthier "New West" counties that are known for recreational amenities, such as ski resorts, biking and hiking trails and natural beauty.
BYU geography professors Samuel Otterstrom and Matthew Shumway conducted an initial study 20 years ago by analyzing IRS county migration data that included income to look at how people and money were moving in and out of counties in the Mountain West. Two decades later, they completed a follow-up study as part of a project for the BYU Charles Redd Center for Western Studies and the study was published in the Professional Geographer in October.
The researchers looked at county-to-county migration to see who was leaving, staying or coming into counties and used formulas to analyze the change in population and income levels between 2000 and 2019. The data showed that a lot of "New West" counties had increased numbers of rich people moving in and poor people moving out, causing the overall income to increase.
Otterstrom said there were some counties in the study that were considered rural 20 years ago, but because of migration and income change, are now classified as urban counties. This growth has both positives and negatives to it, Otterstrom said, making it a double-edged sword.
Areas with ski resorts, outdoor recreation, nice weather and good retirement communities are attractive, making people decide to move there. Those places then experience growth to the economy by bringing in jobs and opportunities, but with that, the cost of living increases, too, Otterstrom said.
"Sometimes that rise in cost of living will price out the locals, people who have been there for a while — because they can't afford to live in that town," Otterstrom said. "You can see that in some places, like here in Utah, such as Summit County, Wasatch County and so forth, where actually it's quite expensive to live there."
Other areas, typically the "Old West" counties, experienced little change in their population and are having to innovate in farming practices to make their economy grow.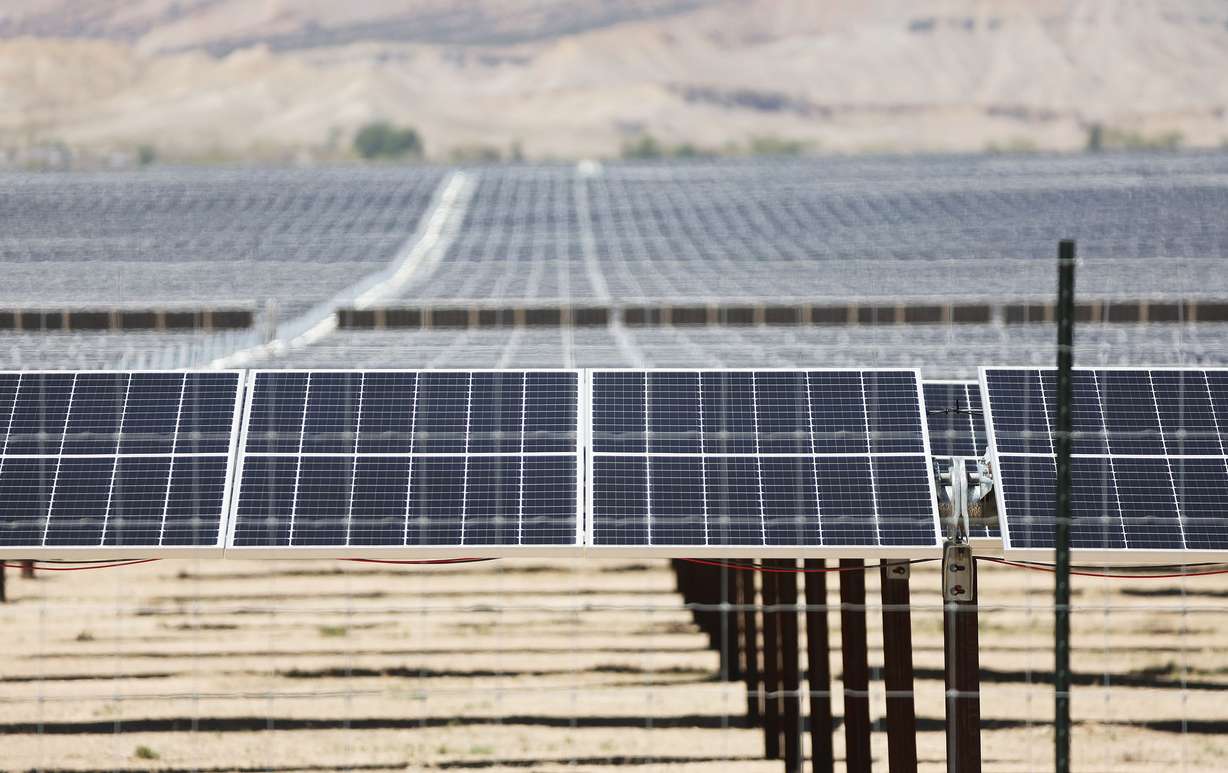 "Some counties may never really attract people coming from out of state to move there because of their amenities, but they can find different things in their economic base to make them successful, as well," Otterstrom said.
While the researchers expected the "New West" counties to do well, Otterstrom said it is surprising just how much these rural communities have grown, compared to other areas. "New West" counties saw population growth by about 600,000 people from 2000-2019, compared to farming counties seeing only about 30,000 additional people.
Because of migration, the "New West" saw income increase by $13 billion from 2012-2019, Otterstrom said. "Old West" counties saw growth up to $342 million, but others lost up to $359 million.
"If you look at the difference, it just totally dwarfs everything," Otterstrom said. Seeing how migration changed income, Otterstrom said, this data just shows that the rich get richer.
The growth these communities are seeing is a natural process, Otterstrom said. Eventually, he expects in some of the counties the prices and population will get so high that the appeal might drop and migration patterns will change.
---
In some of these 'New West' counties ... they will be, in a way, victims of their own success where they just can't keep growing because of some of these limitations.
–BYU geography professor Samuel Otterstrom
---
"In some of these 'New West' counties ... they will be, in a way, victims of their own success where they just can't keep growing because of some of these limitations," he said. "And also, partly just because of growth restrictions they put on themselves, because they want to keep some level of their quality of life."
Many counties have benefited from the "New West" environmental appeal, but Otterstrom hopes people realize less visited parts of the state have their own value and beauty, as well. He said it is important that people realize each county has differences and challenges, but all of them have potential.
The data did not take the pandemic into account as it stopped in 2019, but Otterstrom thinks some people may have taken advantage of the lockdowns to get away from the cities by visiting rural areas of Utah and seeing the natural beauty the state offers.
"People, if they live in the city, should spend time and go out around their state and see the rural areas because they are very interesting," Otterstrom said. "That really gives you a good perspective. If you have a chance to see both the 'New West' and the 'Old West,' I would definitely encourage it."
×
Photos
Related stories
Most recent Utah growth and population stories