Estimated read time: 4-5 minutes
DRAPER — When Cameron Bell was riding the train to work for his job as a data analyst, he found himself writing some words. They weren't words describing the latest trends in analytics; these were words that would, over time, turn into a children's book inspired by his 5-year-old son Samuel, who was born with a rare disability called Trisomy 9p.
Number five always knew that he didn't fit in.
Everyone else had a talent but him.
His bottom was round and his top was long …
Everything about pumpkin five was wrong.
This verse that Bell wrote on the train that day is one of many that eventually turned into a book he titled, "Five Little Pumpkins: A Tale of Vegetability."
The book is about five pumpkins who are stuck and need help, but one pumpkin isn't a pumpkin at all, but an eggplant. Bell said that the words he unintentionally wrote that day describe what children with disabilities and, as an extension, parents of these children, often feel.
"I was on the train, on my way to a conference in Salt Lake City and I just started writing this story ... about halfway through I started laughing at it because it was kind of funny," Bell recalled. "Then, I realized that it could end with the differences of the eggplant actually being an advantage. Once I had that thought, I really wanted to finish it because there are so many similarities to Samuel's life."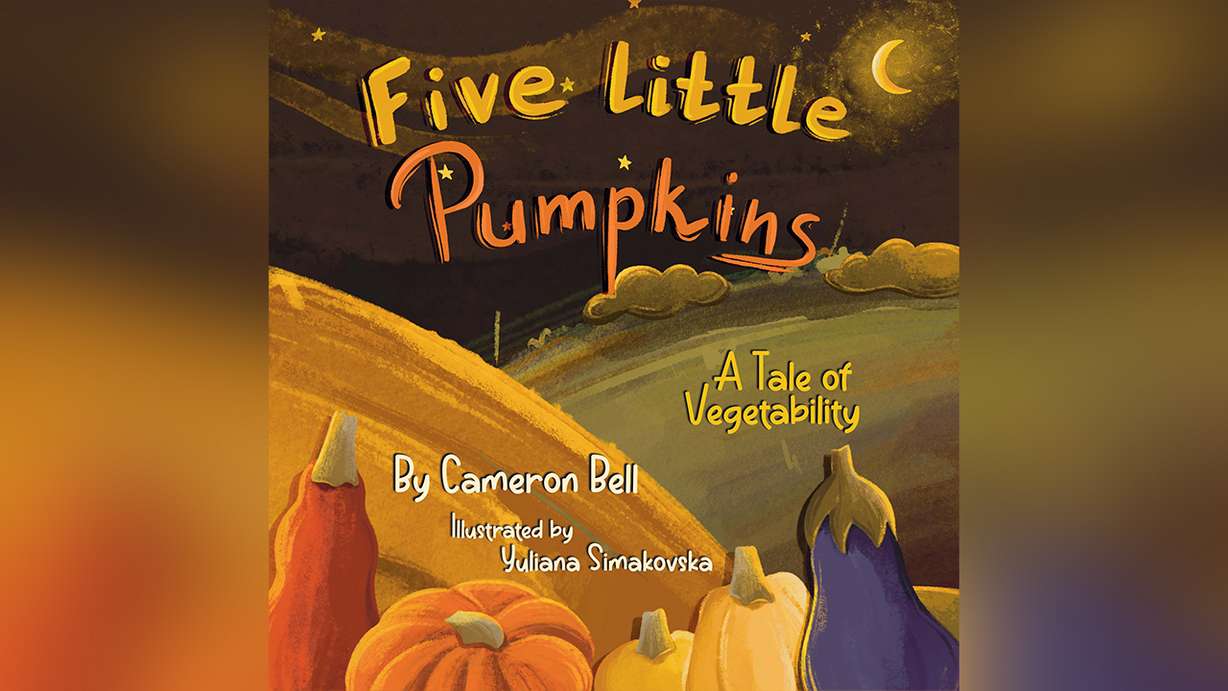 Samuel's disability has caused him to live very much in a vegetable-type state. He is fed through a tube, is unable to talk and has just now, at the age of 5, begun to walk.
"He's so obviously different, and there are times when that kind of hits you in the face," Bell said. "Whether you're at the grocery store and he's yelling at the top of his lungs and people are looking at you, or you're in church and he's screaming during the primary program — those moments when he's different are painful. But he's also a person just like everyone else and he has a capacity to connect with people in his own way. Even though he's not the warmest and he doesn't like to give you hugs, that doesn't mean that people don't connect with him."
One of a kind
Trisomy 9p, Bell said, is a lot like Down syndrome (Trisomy 21), but instead of a duplication of the 21st chromosome, Samuel has a duplication of the ninth chromosome and a deletion on the 15th chromosome. Bell said that there have only been 150 documented cases of the disorder and that his son is the only one in the world they are aware of with this specific duplication and deletion of chromosomes.
While he described many of the difficulties that come with Samuel's disability, Bell was quick to acknowledge what makes his son so important and worthy of being shared with the world.
"Samuel loves to go outside, he loves watching people and he loves large groups of people," he said. "His absolute favorite place is church. For whatever reason, he just loves it! He gets to watch people. He gets to go to Primary and sing and he likes the music.
"We've had so many people in our social circle who have told us that they think he's special in some way and that he makes them smile, and I think that's worth a lot."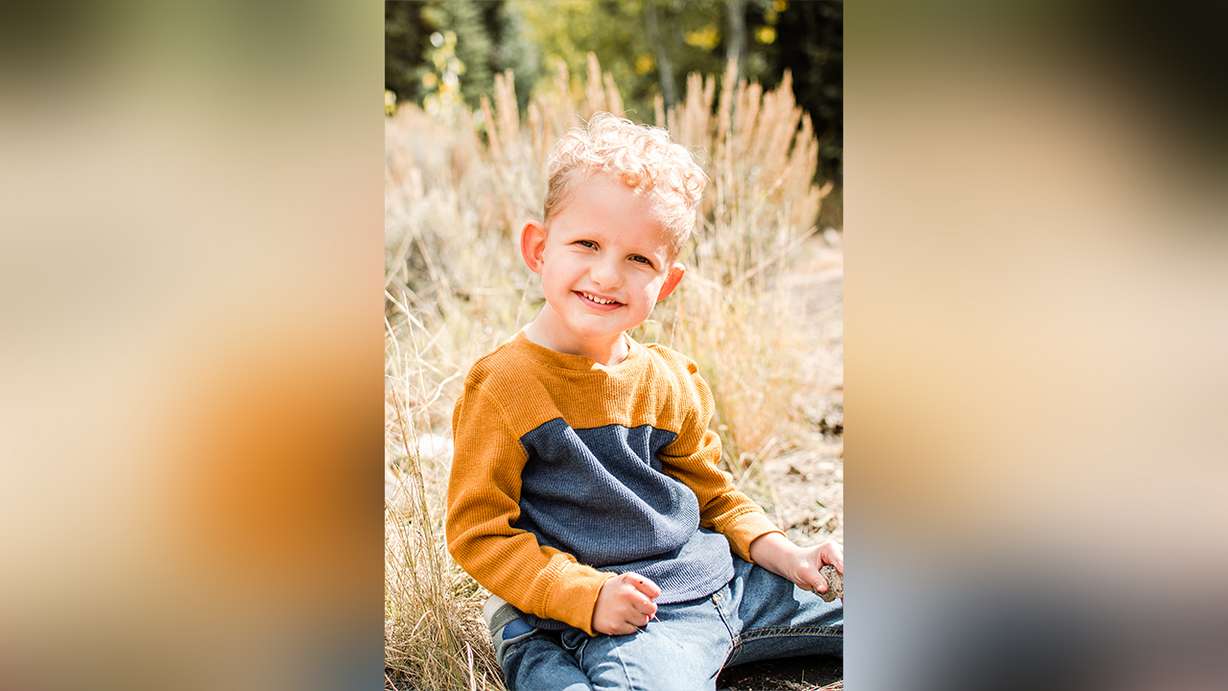 'We're all just a little bit different'
Bell said that while his book is very much about his son and others like him, anyone can take meaning from it.
"Through our journey that we've had with Samuel, we've talked to a lot of genetic counselors and doctors, and it's surprising to me how much variability and variation there is even among 'normal' people," he said. "I think we're all just a little messed up. We're all just a little bit different. Samuel may be a little bit more obvious because he doesn't talk and because he's fed through a tube, and I know there's a use for the word 'normal,' but I think that all of us feel 'different' in some way. The idea is to celebrate our differences instead of looking down on them."
---
I think we're all just a little messed up. We're all just a little bit different. ... The idea is to celebrate our differences instead of looking down on them.
–Cameron Bell, author
---
"Five Little Pumpkins: A Tale of Vegetability" was released earlier this month on Amazon, and Bell said that he has really only shared the story with family, friends and some parents who have children with disabilities. He said the book has really been a passion project and something that has connected him on a deeper level with his son, who — if it plays out as the book is written — may just save the day.
×
Photos
Most recent Uplifting stories