Estimated read time: 8-9 minutes
SALT LAKE CITY — Cornelia Ulrich at the Huntsman Cancer Institute said patients always ask how they can improve their chances of survival and health.
Recent papers published through a study Ulrich leads show that for colorectal cancer patients, the clear answer is exercise.
A group of three research papers published over the last few months through the Huntsman Cancer Institute show moderate exercise can improve outcomes for individuals with colorectal cancer by reducing inflammation and improving gut bacteria.
These findings are a step toward understanding the connection between a healthy gut and colon cancer.
Ulrich, executive director of the Comprehensive Cancer Center at Huntsman Cancer Institute, is in charge of the ColoCare Study, which has over 3,500 participants who were recently diagnosed with colon cancer or rectal cancer and are participating in multiple research projects.
Research through the ColoCare Study has proved markers for inflammation can predict how long a patient with colorectal cancer will live, but no matter how overweight a patient is, moderate exercise can help control that inflammation and lead to a healthier gut microbiome.
"More than 13 cancers are linked to obesity. It's important we understand that moderate exercise can help colorectal cancer patients reduce inflammation, improve their gut health and live longer — even if they are overweight or obese," Ulrich said.
She said obesity is becoming the No. 1 risk factor for cancer, beating out smoking.
"There is increasing evidence that you get benefit from being physically active, and that doesn't mean a marathon run, but doing some intentional exercise ... even if you are overweight or obese," Ulrich said.
'A fight with rules'
Brad Cutler was sitting in an upright hospital bed, following his second surgery for colon cancer, when he was approached about the study.
"I had been sitting on my backside for more than two weeks, while everyone else circles around me, poking me … and I looked her in my face and said, 'Can we prevent this from happening to even one other person?' and she looked me in the face and said, 'Yes you can,' and I said, 'OK,'" he said.
Being involved in the study means phone conversations once a month, which are still ongoing. Participants also allow researchers access to medical records, provide stool and blood samples and donate tissue removed during surgery.
Cutler went in for his first colonoscopy on a Monday in 2016 — the start of what was supposed to be a week of family vacation. He learned he had stage 3 cancer. That set in motion six surgeries, six months of chemotherapy and an ostomy bag for 11 months.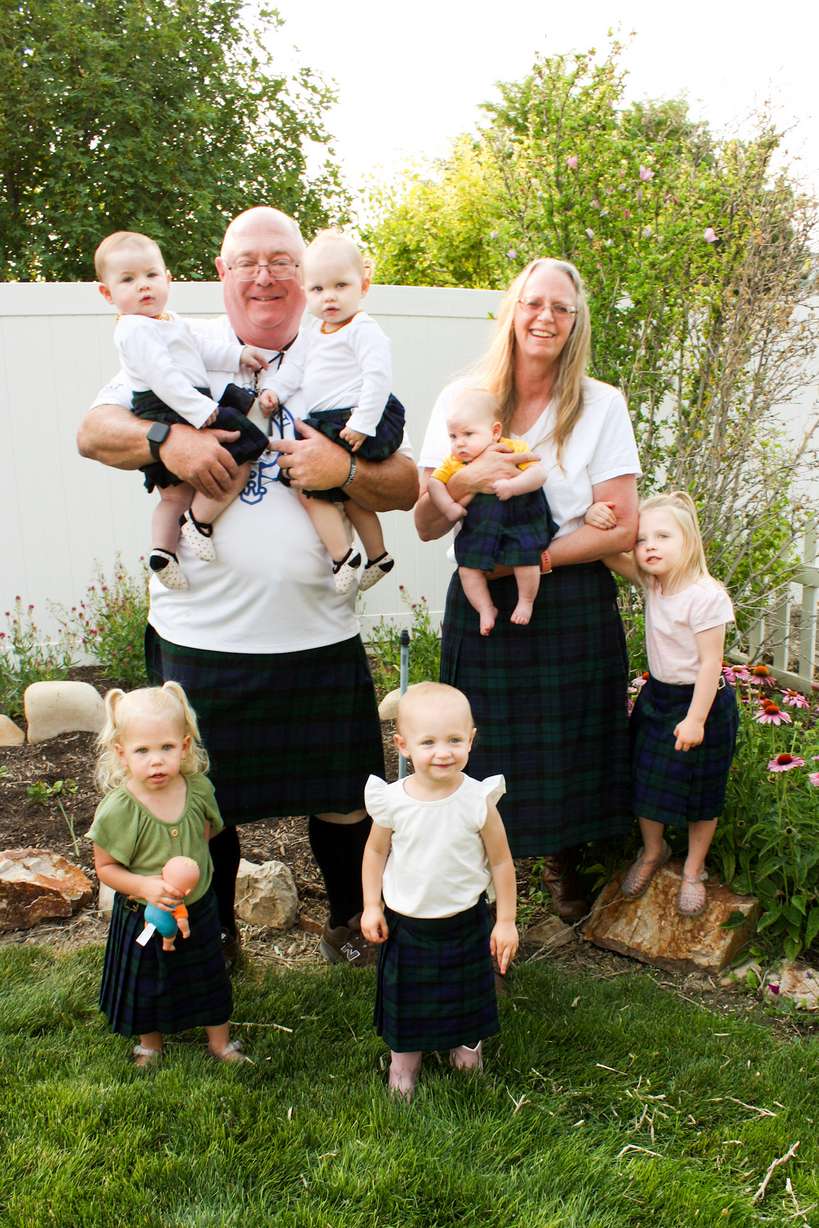 He said cancer is "a fight with rules," a phrase he learned from his high school football and wrestling coach. He said people spend time making and postponing decisions, but with cancer and other things in life, you have to put your head down and push forward — fight.
"Cancer is not a chess game with your body. ... You put your head down and you move forward. Everything that happens inside your head is 90% of the battle. The doctors and everybody else will take care of the rest of it. You've got to be able to push forward and keep going and get up every morning and do the things you've been told to do, do the things you know you should do," Cutler said.
For him, exercise could be considered one of those rules. When he was diagnosed, he was 295 pounds, with 30% body fat. After his surgery he was about 50 pounds lighter, but he said half of that loss was muscle.
Exercise has always been part of Cutler's life because of his height and weight. He knows if he doesn't exercise, his health will decrease quickly. He also works for a construction company and walks between 3 and 6 miles a day during his job.
He continued going to the gym and other exercise as long as possible, until the final month of chemotherapy. He said the distraction of exercise helped.
Now, Cutler is considered cancer-free, but cancer led to other health issues. Throughout the process, multiple other health issues arose, including diabetes, high blood pressure and cholesterol deficiencies.
He and his wife threw discus and shot put on the same high school team. He said they have always been walkers and they continue to walk together, 38 years later.
Gut microbiome
This study is the first to research the effect of exercise on the gut microbiome for cancer patients, specifically. The gut microbiome holds the body's largest collection of bacteria and other microbes, according to the National Cancer Institute, and researchers are just starting to consider its impact on overall health.
---
Our study suggests that nobody needs to be an athlete to get the benefits. It can be easy activities. Just staying active is very beneficial.
–Caroline Himbert, researcher
---
Looking into the gut microbiome and its effect on health is relatively new. Ulrich said the Huntsman Cancer Institute project may have been the first patient cohort to begin collecting stool samples to try to better understand it — but research is moving quickly.
Ulrich said it has been shown that certain bacteria can cause colorectal cancer in mice, and possibly humans; and some bacteria seem to cause increased inflammation.
Ulrich said she is very grateful participants are willing to collect stool samples. Without those, she said, they could not reach a meaningful conclusion on the gut microbiome.
"We do know, at this point, clearly, that there's something behind it, at least for for colorectal cancer," she said. "There's clearly a relationship between gut health and the development of colorectal cancer for some of those bad (bacteria) players. We just don't know yet how to impact them."
She said the paper on the gut microbiome was scheduled to come out in a few weeks, but the publisher said it was so interesting, they wanted to publish it sooner.
Research, in general, Ulrich said, is showing a diverse gut microbiome is important to health. There is some "money making" in advertisements around gut health and weight loss, but Ulrich said they are still waiting for results on studies studies supporting a connection to weight loss.
How much exercise?
Caroline Himbert, a research fellow with the Ulrich Group, was the lead author for two of the studies, one looking at how exercise and body mass index affect gut microbiome, and another looking at how they impact inflammation. She said the studies are her dissertation, and the attention it has been getting is very exciting to her.
She said just 150 minutes of moderate or vigorous exercise each week can lead to a healthier gut microbiome and less inflammation, even in obese patients. Himbert anticipated exercise would have a positive impact, but did not expect the benefit of exercise on obese patients to be almost equal to other patients.
"Our study suggests that nobody needs to be an athlete to get the benefits. It can be easy activities. Just staying active is very beneficial," Himbert said.
She noted it may even be easier for obese individuals, who can reach a higher heart rate more quickly, and might be able to benefit just from light or moderate exercise.
"This type of research is very close to the patient and they really understand … what they can do themselves to improve their survival and just overall outcomes," Himbert said.
She said patients are often excited to hear they can do something for themselves. Physicians at the Huntsman Institute are promoting exercise for cancer patients and clinicians play a large part in motivating a patient to move.
This is one of the largest studies, to date, to look at exercising and not exercising within an obese community, and one of the largest to look at the gut microbiome with weight and exercise.
"People are excited about it," Ulrich said.
She said exercise is also one of the main ways to prevent colorectal cancer, along with regular colonoscopies. Researchers believed exercise would have a positive effect, but there were a lot of questions. They were unsure if a tumor would completely throw off the gut microbiome — but it doesn't look like that is the case, Ulrich said, adding that patient lifestyle still has an important role.
Origins of the ColoCare study
Ulrich launched the study group as a faculty member elsewhere in 2009 and brought it to the Huntsman Cancer Institute in 2015. She said there has been a team of about 50 researchers worldwide working on these findings for many years. Research from the study has also contributed to understanding factors that lead to colorectal cancer and how to improve outcomes and patients' cognitive function and quality of life.
"We really tried to take a very ... holistic approach in understanding what happens after a diagnosis with colorectal cancer," she said.
There is still more to learn. Ulrich said researchers have not yet done a large, randomized control trial with exercise and colon cancer, which would be a very expensive study and would involve following patients a lot of years.
Recently, there has been a lot of patients who are even younger than typical being diagnosed with colon cancer, leading the recommendation for a first colon cancer screening to be modified from 50 years old to 45. Ulrich said the research community is actively working to figure out why people in their 40s without a genetic predisposition for cancer are beginning to develop it before most people their age have started being screened.
×
Photos
Most recent Health stories