Estimated read time: 2-3 minutes
LITTLE COTTONWOOD CANYON — The second time was the charm.
Snowbird's new red aerial tram cabin is now all but ready to go following an installation mishap that destroyed the previous cabin in May. Crews installed the new cabin this weekend; they'll now go through the final installation requirements before the cabin is put into service, resort executives said Monday.
"The installation of the new red tram was a welcome sight," said Dave Fields, president and general manager at Snowbird, in a statement. "Having our two new cabins operational early (this) season is vital not only for our guests to have the best experience, but also for our mountain operations team to open terrain efficiently."
Snowbird announced earlier this year that it would replace two tram cabins that had been in operation since the resort opened in 1971. The original red and blue cabins had traveled close to 795,000 miles by the time the announcement was made.
The resort purchased a pair of new tram cabins from Doppelmayr Group in Olten, Switzerland, to replace the old ones, praising the new tram cabins for having a "sleek exterior design" with floor-to-ceiling windows and three, 3-by-3-foot glass floor panels for riders to view the ground below them.
But when crews began installing the two new cabins in May, the red one fell from a crane, rendering it inoperable before it could be connected to the cable line.
Doppelmayr, which was responsible for installing the tram cabins, indicated to the resort at the time that they would have the cabin replaced in time for the ski season. Snowbird officials said the company "worked closely" with the resort over the past few months to meet the deadline.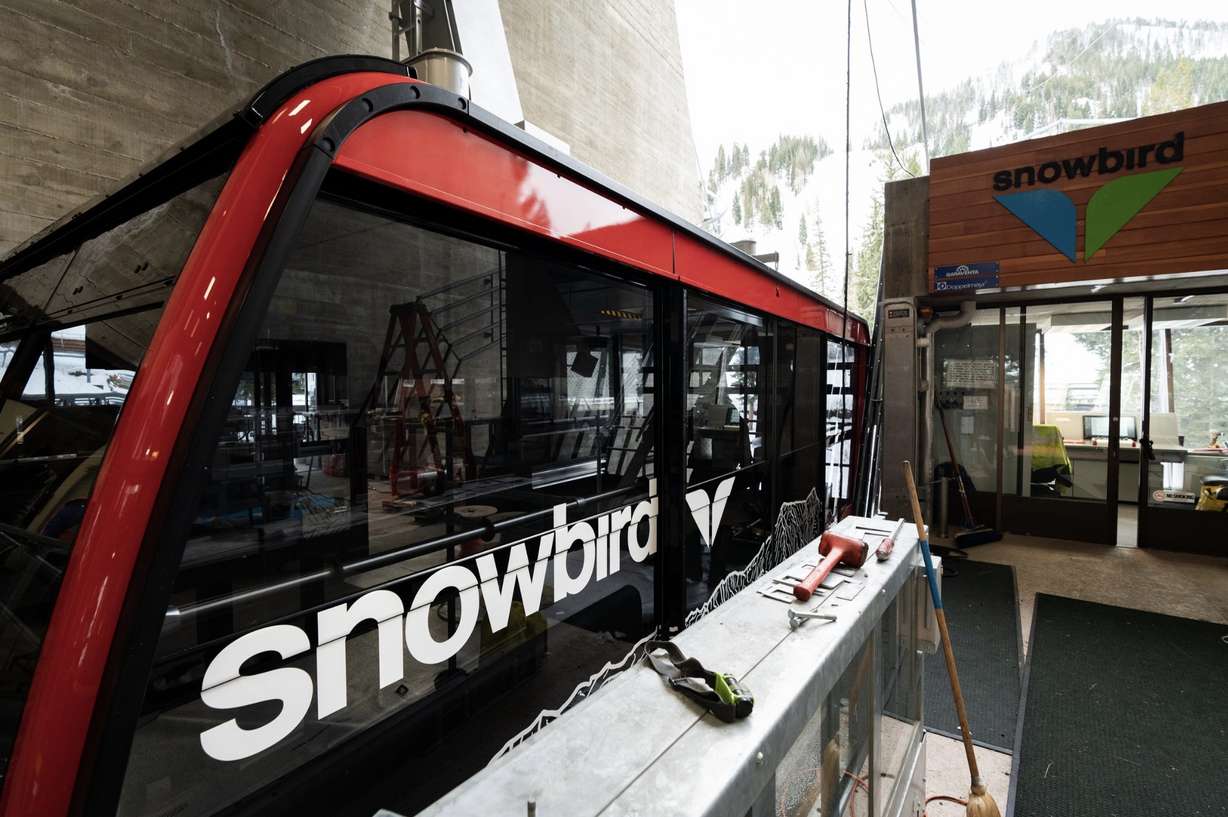 With the red tram now on the line, crews are getting to work finishing up all the final installation systems before the new tram is operational. It's expected to be ready for service in the next few weeks, joining the new blue tram cabin that has been in operation for months. Once complete, the new cabins will be open for early-season skiing, riding and general sightseeing, officials added.
Snowbird is currently slated to open on Nov. 30.
×
Related stories
Most recent Outdoors stories