Estimated read time: 2-3 minutes
LEHI — It's Halloween time, so you're probably getting your fill of spooky movies and TV shows. But what would you say if I told you that one of those movies is closer to real-life than you may realize?
No, Jason Voorhees is not lurking around your neighborhood, searching for brain-dead teens. No murderer is lurking in the dreams of teenagers waiting to pounce. Man, horror movies really hate teenagers.
While your teens may be safe, one fictional witch has closer ties to her on-screen character than she might have known when she took the job.
---
There's so much unexpected magic that can be found in your family's past
–Jennifer Utley, Ancestry
---
Sarah Jessica Parker first portrayed the Salem witch Sarah Sanderson in the 1993 film "Hocus Pocus." She recently dusted off her broom, or Swiffer, for the sequel, "Hocus Pocus 2." In the two movies, the Sanderson sisters, who are witches, terrorized Salem, Massachusetts, in the 17th century, only to return in 1993 and again in 2022 to wreak havoc on the town.
While Parker is not an actual witch, she has more in common with her fictional counterpart than she previously thought. After reading KSL.com's review of "Hocus Pocus 2," Lehi-based Ancestry reached out to tell us about an episode of the show "Who Do You Think You Are?" that aired in 2010.
The show takes celebrities through their family history, unveiling hidden treasures about their ancestry. In 2010 Parker took that journey and found out her 10th-great-grandmother was accused of witchcraft during the Salem witch trials in 1692. When Parker took on the role of the Sanderson sister 300 years later, she had no idea of the connection.
A 17-year-old girl accused Parker's ancestor, Esther Elwell, of squeezing and choking a woman who had died of mysterious circumstances. While Elwell was arrested, hers was the last formal accusation of the trials before the court was dissolved. Charges were never brought before her.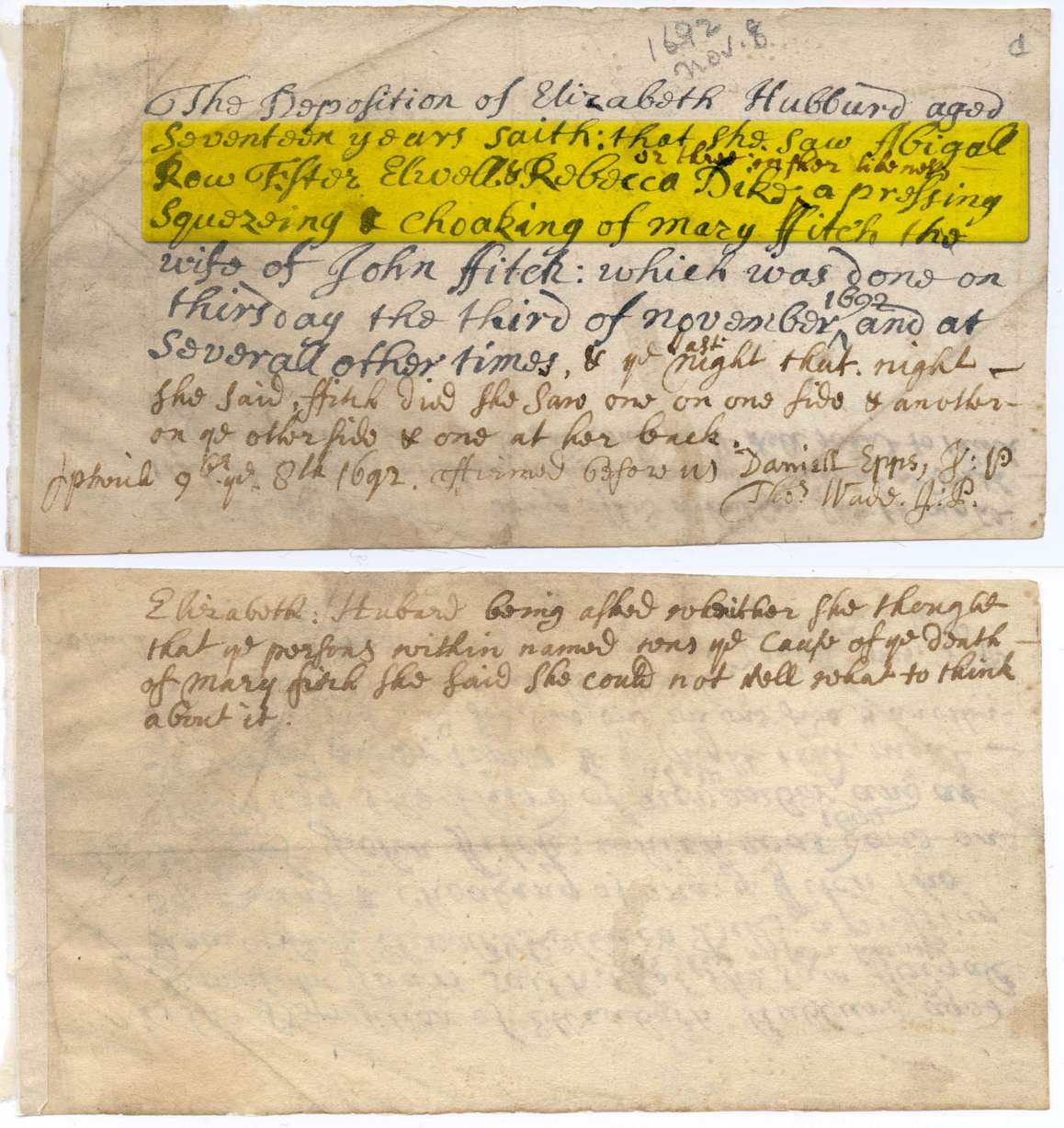 "There's so much unexpected magic that can be found in your family's past," said Jennifer Utley, director of research at Ancestry. "Sarah Jessica Parker discovering her ancestors were actually linked to the Salem witch trials is just one perfect example of that."
×
Photos
Related stories
Most recent Entertainment stories