Estimated read time: 5-6 minutes
SANDY — Have you ever seen a piece of wood that has fallen on the ground, picked it up, inspected it, taken it home and made something useful out of it?
How about climbing a tree and sitting in it for a while as you contemplate your next life's move, solely based on the natural artistic structure of that very tree?
In the spring of 2021, Justin Davies, of Sandy, found himself disenchanted with his nine-to-five job. Having spent a decade working in marketing, Davies was burned out and in search of something different.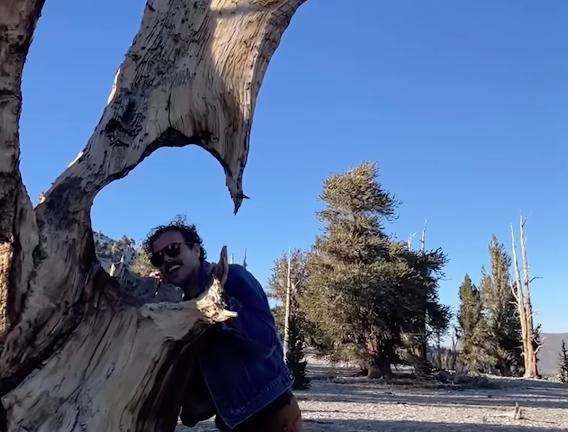 During the ultimate walkabout, Davies took a road trip to the San Rafael Swell, in Emery County, and found himself where very few do — sitting in a juniper tree, contemplating his place in the world.
"I was out in this big stretch of juniper land that people often refer to as ugly and uninteresting, and I had fallen into that same trap of feeling ugly and uninteresting," Davies said. "And then I had an 'ah-ha moment' while sitting in an ancient juniper, twisting out of a rock face. I had been facing a lot of imposter syndrome about myself as an artist and how I could never do anything artistic. It was then that I realized that this tree was a work of art in itself and it wasn't sitting here concerned about what people thought of it."
Davies, who is an avid outdoorsman, having spent countless miles trekking mountain trails, said he has long loved the outdoors, but until recently he never really took the time to get to know one of its most important pieces: the trees.
Looking inward
About a year before his experience in the juniper tree, Davies said that he was out running on a trail and noticed a piece of mountain mahogany wood on the ground. Rather than running past it, Davies picked it up and brought it home with him.
He "cut into it with some crude, rudimentary tools that I had laying around my garage, just to see what it looked like inside," Davies recalled.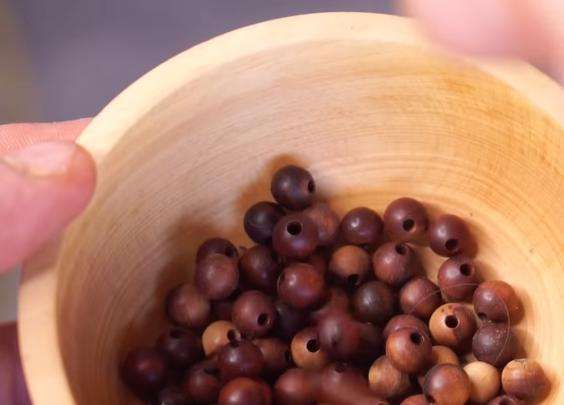 That one piece of mountain mahogany wood would set Davies on a journey of discovery that would include native trees — and himself.
"Here in Utah, you really have these two separate environments. You have the environment you live in, where you're surrounded by plants and trees that were brought here, and the trees that grow wild," Davies said. "I wanted to know what trees actually belong here. I got really excited when I found out about the different species of native trees, and I wanted to know what they looked like on the inside."
Davies started spending a lot of time finding different native species of trees, taking them home and cutting into them, exposing the different grains, textures and colors — all beautiful and useful in their own way. In that discovery, he started to find the inner artist that was also begging to be found.
Making something beautiful
With this newfound passion, Davies started making videos for his friends and family, talking about the native trees as he dissected the wood he would find laying around. It was around that time he decided maybe he could do something more than just cutting the wood into pieces.
"I decided that I should learn to make things rather than just cutting into them," Davies said. "I decided to make a spoon, and I watched a YouTube video on how to do that. Then I practiced and just kind of fell in love with creating, and I started making vases with wood I'd find lying around."
Davies said a friend of his encouraged him to put his videos on TikTok, and he was soon exposed to an entire world of native tree lovers and creators from all over the United States — 1.4 million of them, to be exact. Davies said people started sending him wood from trees native to their home states for him to make things out of. With those wood samples, Davies did what any creative mind would do: He made an entire U.S. map out of each of the state trees.
---
I got really excited when I found out about the different species of native trees, and I wanted to know what they looked like on the inside.
–Justin Davies
---
Davies, who goes by the TikTok handle @justinthetrees and @Justindavies on Instagram, didn't stop there; he began collecting tree samples from Canada to make a map of that region. He is also working on another larger U.S. map featuring other native trees and said that he'd love to make a map of the counties in Utah, showcasing more trees native to the Beehive (or should we say, quaking aspen) State. However, even with his success as an artist over the past couple of years, he said he still has his insecurities.
"I still feel an intense amount of impostor syndrome, especially now that I have a lot of really talented amazing woodworkers who I have followed for a long time who are now following me," Justin said. "I'm just like, 'Uh, please don't pay too close attention to how I'm doing this because I'm worried I'm doing it all wrong.'"
And here it comes full circle.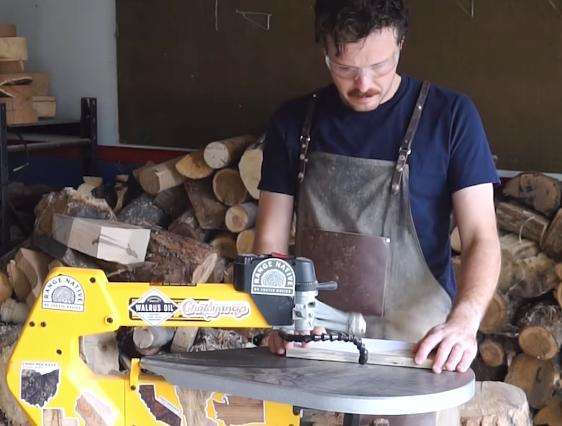 Just like the mountain mahogany laying on the ground or the juniper twisting out of the rock, we are all creators capable of recreating life and making it beautiful. Davies posts interesting finds and videos of his discovery, providing an education for people still stuck in the typical nine-to-five.
To follow Justin Davies' Journey, go to @justintrees on TikTok or .
×
Photos
Most recent Uplifting stories