Estimated read time: 3-4 minutes
SALT LAKE CITY — L3Harris has been nestled in the Salt Lake Valley for over 65 years, developing state-of-the-art communication technologies critical to the nation's security.
On Thursday, those years of work culminated with the opening of a new 380,000-square-foot manufacturing and operations facility that "adds a full dimension to our business that we didn't really have before," said Brendan O'Connell, president of broadband communication systems at L3Harris.
The facility at 540 N. 2200 West in will serve as the company's hub for developing cutting-edge communication technologies designed to protect the safety of citizens as well as the very folks fighting for that safety by providing their technology to the U.S military and international defense customers.
L3Harris is the industry leader in developing advanced communications systems used for intelligence, surveillance and reconnaissance; airborne, satellite and ground tactical networks; and command and control, including for the U.S. secretary of defense and the president of the United States.
The opening of this facility, O'Connell said, enables L3Harris "not just to design and manufacture core products and integrated systems and network, but it allows us to further expand our capabilities to support the warfighter."
The 380,000-square-foot building will allow L3Harris to consolidate business operations that used to be spread across an expansive campus and multiple facilities into a single building.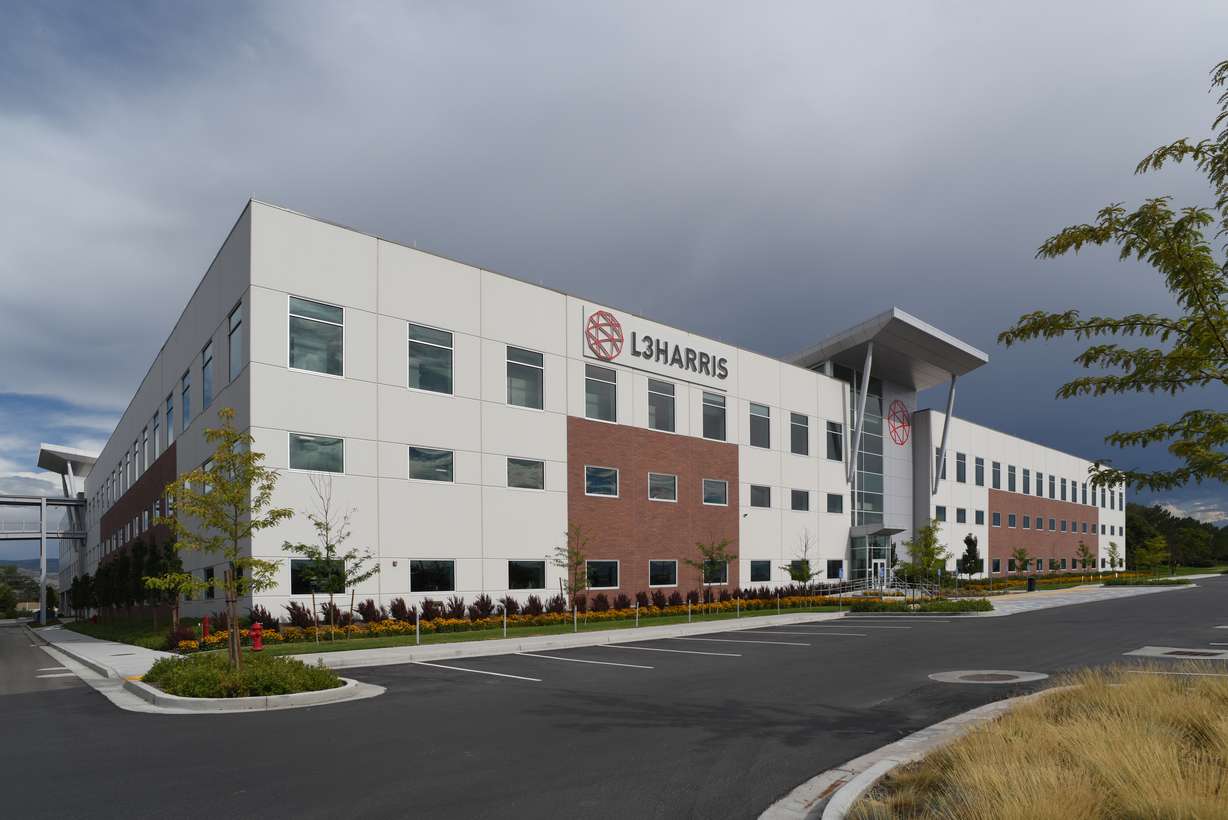 It will also allow them to respond to the fluid needs of defense communications quicker than before.
"We designed it with a very modular construction, so that makes us more agile (and) more competitive over a period of time," O'Connell said.
The building is also reminiscent of Utah's growing population and economy. "We've got over 1,000 employees here today, but it's really built to expand to 3,000 (employees)," O'Connell said.
Additionally, the building has room to expand to over 400,000 square feet to meet the demand for changing needs and new technologies.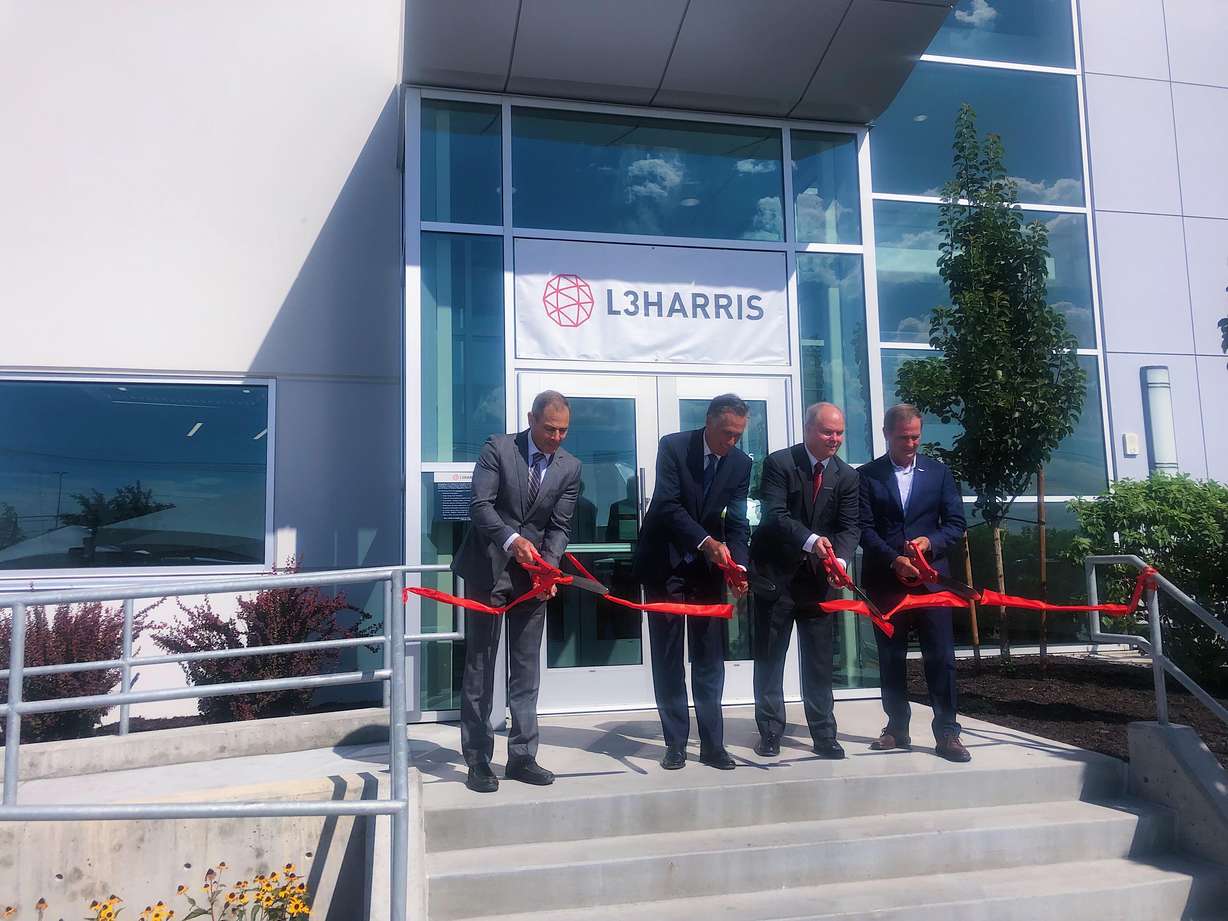 "People hear a military aircraft and say, 'That's the sound of freedom,'" Sen. Mitt Romney said, speaking to the technologies developed at L3Harris during the ribbon-cutting event Thursday.
"Well, this here is part of the mind of freedom. This is what allows our fighting men and women, our fliers and others around the world to be safe and to be able to carry out the missions that they were assigned by the commander in chief," said Romney, R-Utah.
Along with serving as a national hub for defense communications, the facility also carries a significant economic impact for the Salt Lake Valley and Utah as a whole.
Utah Republican Rep. John Curtis said that the ripple effects of an organization like L3Harris moving into the community will be "dramatic."
"The property tax on this building will educate our kids and pave our roads and do so many things in this community," Curtis said.
---
There are reasons for us to have a strong defense. Not because we want to go to war, but because we want to defend ourselves from having to go to war.
–Utah Sen. Mitt Romney
---
Rep. Chris Stewart echoed Curtis' sentiments and added that L3Harris positions Utah as a national player in defense communications.
"All of this builds on this idea that when it comes to national defense and infrastructure to support that, Utah's a huge part in that," said Stewart, R-Utah, adding that it will give more opportunities to recent college graduates in Utah who want to have careers in the Beehive State.
"It does give the young people an opportunity to say, 'I don't have to go to California, I don't have to go to Houston. I can have a good job here in Utah," he said.
Currently, L3Harris employs nearly 3,500 people in the Salt Lake area, with room to add more.
"There are reasons for us to have a strong defense," Romney said. "Not because we want to go to war, but because we want to defend ourselves from having to go to war."
Correction: A previous version of this article referred to Brendan O'Connell, as president of L3Harris, he is actually the president of broadband communication systems at L3Harris.
×
Most recent Military in Utah stories