Estimated read time: 1-2 minutes
SALT LAKE CITY – A man was critically injured Friday when he became pinned under a vehicle in a multi-car crash involving a delivery truck in downtown Salt Lake City.
It happened about 3:20 p.m. near 450 S. 400 West when "the driver of a commercial-sized delivery truck, while driving south on 400 West, lost control of the truck and crashed into four parked cars," according to a news release from Salt Lake City police.
Two people were injured in the crash, one being a 66-year-old man who got pinned underneath a vehicle, police say. He was rescued and taken to a nearby hospital with life-threatening injuries.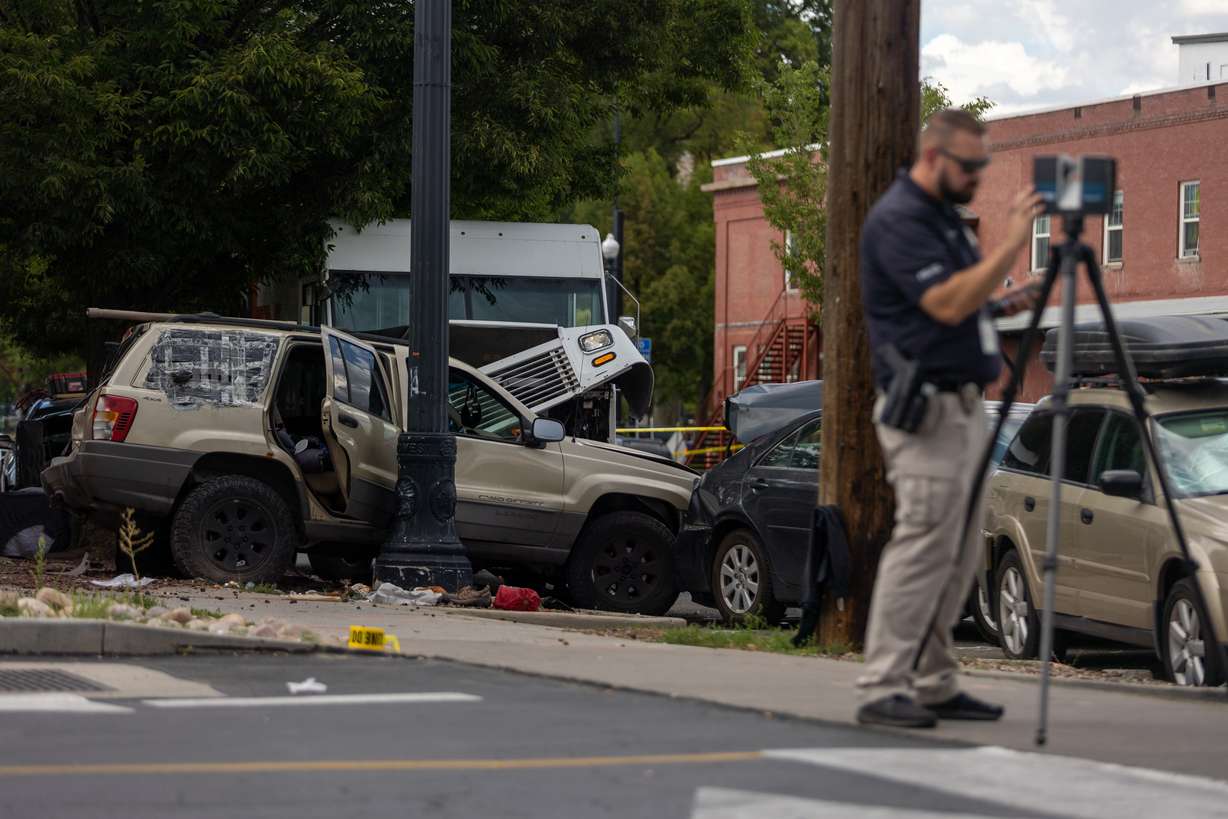 The second injured person was taken to a hospital as well to be treated for non-critical injuries. Police did not specify how the person was injured.
The driver of the delivery truck remained at the scene and was also taken to a hospital to be checked out. Investigators say they are looking into whether the driver had a medical episode at the time of the collision.
A crash analysis team is participating in the investigation. No arrests have been made, police said.
The incident has caused significant disruptions to traffic in the area, which were expected to last for the next several hours.
Correction: An earlier version reported that three pedestrians were hit instead of two; the third person was taken to the hospital was the truck driver.
×
Photos
Most recent Police & Courts stories