Estimated read time: 2-3 minutes
This archived news story is available only for your personal, non-commercial use. Information in the story may be outdated or superseded by additional information. Reading or replaying the story in its archived form does not constitute a republication of the story.
SALT LAKE CITY — School is just around the corner, and if you're looking for a quick, easy and healthy back-to-school lunch for your kids, here are three to try out.
Intermountain Healthcare chef Christopher Delissio uses a few staple ingredients to create a honey mustard chicken wrap, an apple bacon salad, and an apple bacon sandwich.
"The idea is definitely quick and easy," Delissio said.
For the honey mustard chicken wrap, he first starts with the chicken — browning it, then finishing it off in the oven.
While it browns, he starts on the dressing for both the chicken and the salad. It's a honey mustard with vinegar, honey, and brown mustard.
"You're making stuff for your kids, but you as the adult, the mom and the dad, you can take a little bit of this cherry-flavored honey and add maybe a hazelnut oil ... it's going to make a fantastic salad dressing for your own salad," he said.
Once the chicken is cooked, he chops it into small pieces and puts the chicken into the lettuce wrap.
"I'm going to add different ingredients that I think my child would like or that I kinda want to get them to eat," he said.
With the same lettuce from the wrap, you can chop it up it for a salad. Delissio added a little bacon, cheddar cheese, apple, and the same dressing from the wrap.
Then with the apples, bacon and cheddar cheese, you can also make a sandwich, using the apples as the "bread."
"It's another way to try and entice the child to eat it is that I made it into a sandwich form," he said.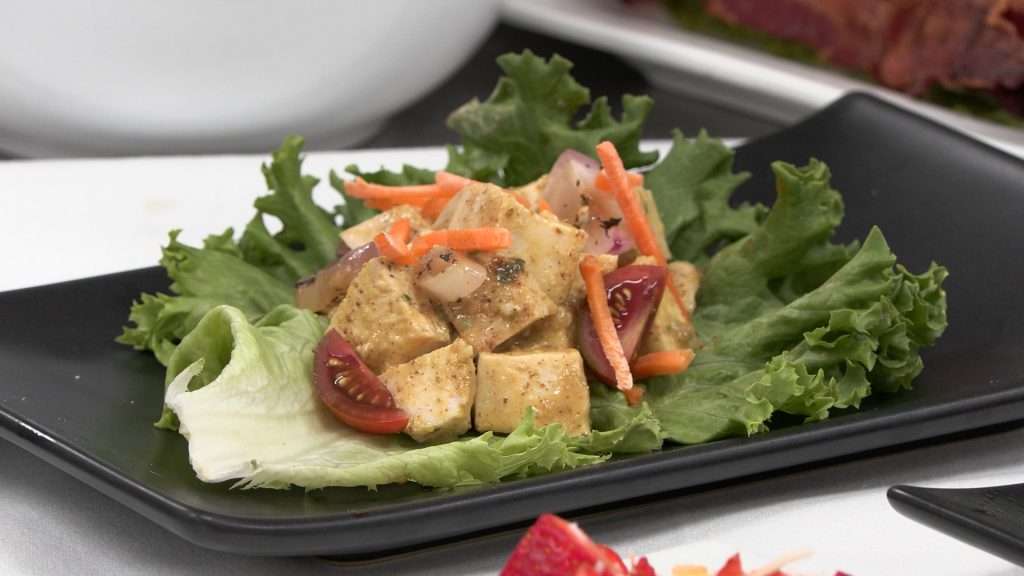 Delissio said introducing healthy foods to your kids at a young age is crucial.
"We learn as we are growing up, and we learn habits, and so if we are going to learn bad eating habits when we are a child those are going to carry into our adult life, it is going to be that much harder to relearn to eat healthy when we become adults," he said.
He also shared a healthy dessert alternative — trail mix.
Delissio added unsalted cashews, pumpkin seeds, dried peaches, sunflower seeds, chocolate chips, marshmallows, popcorn, blueberries — mixed with flaxseed oil and topped with caramel.
"Food is medicine to us — what we put into our bodies matter. What we put into our children's bodies matters," he said.
×
Photos
Most recent Your Life - Your Health stories
More stories you may be interested in