Estimated read time: 5-6 minutes
SALT LAKE CITY — When Daniel Mendoza was looking for a house to live in, he prioritized living in an area where he could breathe the cleanest air possible.
Like 25 million other Americans, Mendoza, a research assistant professor with the University of Utah Department of Atmospheric Sciences, suffers from asthma.
"I live close to the university," Mendoza said. "I would have been remiss if I did not use my expertise in atmospheric sciences to pick one of the cleanest spots in the city."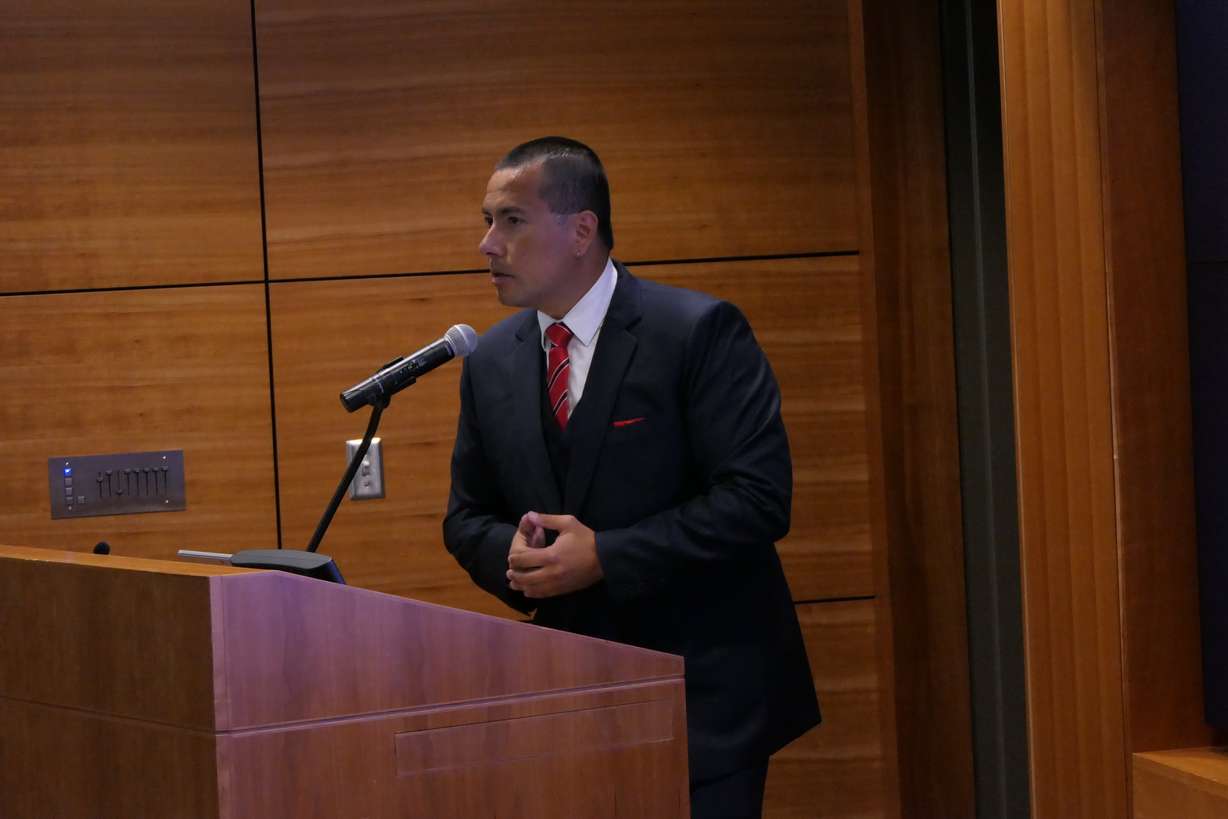 Asthma or not, air quality has been a topic of discussion for some time in the Beehive State and most of that discussion has centered around outdoor air quality — but that shouldn't be the only concern.
While outdoor air quality is certainly a legitimate worry, experts at an air quality summit convened by Salt Lake City Mayor Erin Mendenhall on Tuesday said there should also be a focus on how air pollution can impact the air quality of the indoor spaces that we occupy every day.
"We know that buildings and homes are a critical space for indoor and outdoor air quality because our buildings produce a significant portion of the air we breathe outside," Mendenhall said.
She said one "silver lining" of the pandemic was an increased focus on indoor air quality, "not only in our hospital and health care spaces but in our schools and in our homes."
As part of his research, Mendoza focuses on the air quality of office buildings, schools and homes.
"Since we spend about 90% of our time indoors, it is paramount for us to really be most concerned about the pollution exposure that we receive while we're inside a building," Mendoza said.
Using research-grade air quality sensors, Mendoza and his research team analyzed fine particles — also known as particulate matter 2.5 — during major air quality events such as wildfires, inversions and firework shows.
For example, his research showed that during wildfires, about 80% of the air particles travel inside buildings.
Fewer particles migrate inside from firework shows and even less from inversions.
Mendoza and his team use this information to supplement and inform other research, including looking at the relationship between air quality and educational outcomes across Salt Lake County third-grade students.
"What we did find is, unequivocally, students do worse (on standardized tests) following poor air quality events," Mendoza said.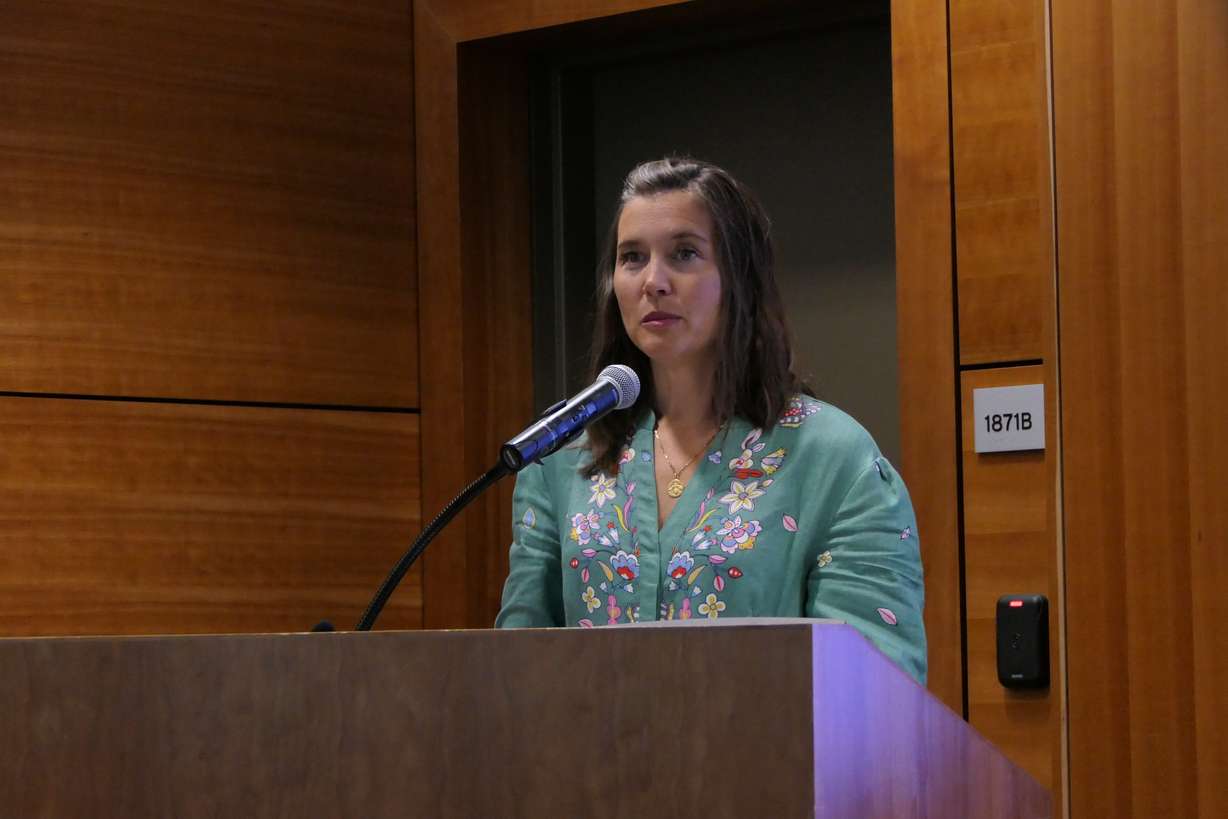 He estimated the economic impact of air pollution on school children in the Salt Lake City School District — accounting for families taking time off from work to watch students who aren't at school due to poor air quality and the administrative costs that schools spend on students — totals $452,000 every year.
So, Mendoza's research showed that outdoor air pollution can permeate itself into indoor air pollution problems. But how can people protect themselves?
Nicholas Rice, corporate industrial hygiene manager at Intermountain Healthcare, said there are three strategies to mitigate exposure to pollutants while indoors.
"The first mitigation strategy for residents and commercial buildings is to upgrade to a MERV 13 filter, or the highest filter efficiency feasible for your system," Rice said.
While Rice acknowledged there is a cost to upgrading air filters, the cost of constantly running fans or other filtration systems is usually greater than investing in an air filter that sorts particles more effectively.
The second strategy, Rice said, is using a portable high-efficiency particulate air filter, or HEPA filter.
According to the Environmental Protection Agency, this type of air filter can "theoretically remove at least 99.97% of dust, pollen, mold, bacteria and any airborne particles with a size of 0.3 microns."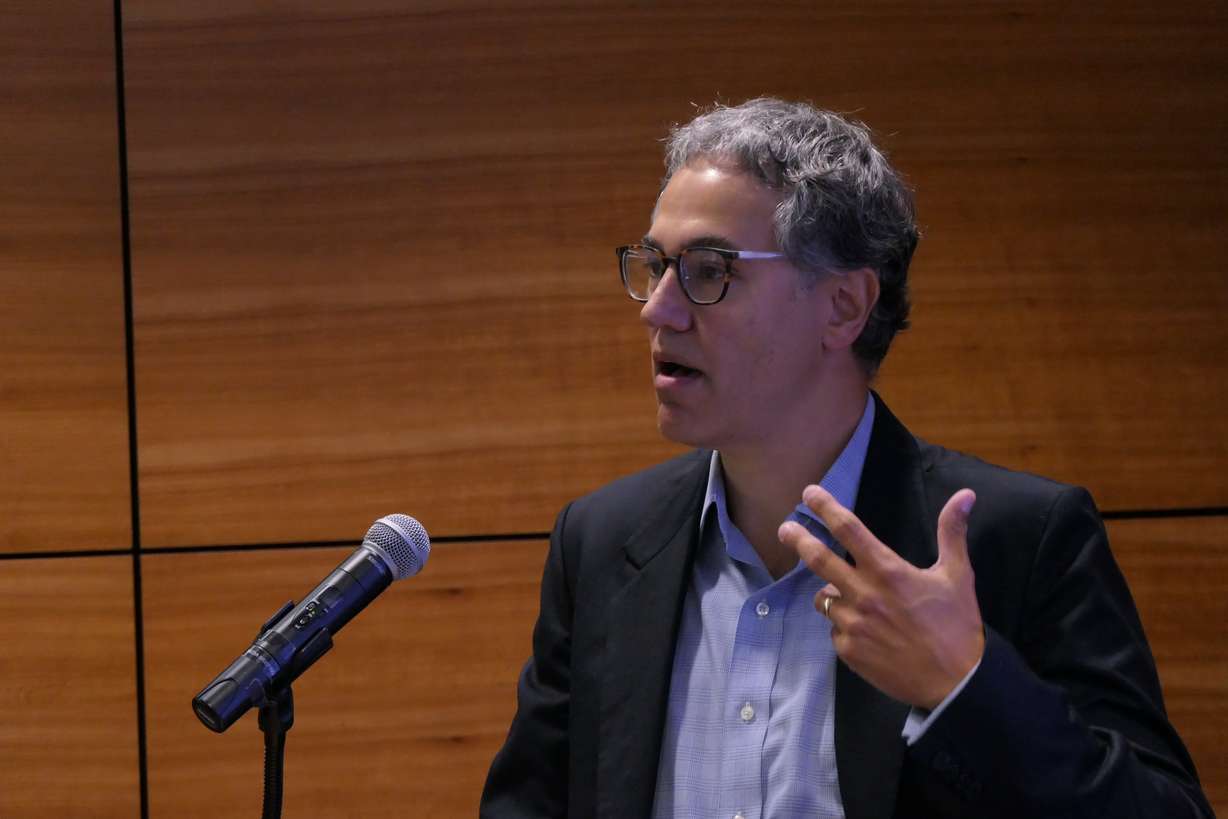 "It's a highly effective tool and it is much more plug-and-play than dealing with your furnace," Rice said. "This is a simple strategy and one that's very appealing for residential settings."
These types of filters start at around $250 and go up from there, Rice said.
He added HEPA filters should be placed in bedrooms and consumers should look for filters that are adequately sized to the room that the filter will be in. This can be found through the clean air delivery rate, a figure of merit that is the cubic feet per minute of air that has had all the particles of a given size distribution removed.
The third strategy — the most cost-friendly — lies in do-it-yourself portable filters.
These filters are usually constructed with two MERV 13 filters (available at places like Home Depot,Amazon and ACE Hardware) and a 20-inch box fan, taped together.
"These have really taken off as a community, low-cost strategy that has proved to be highly effective," Rice said. "These concepts are endorsed by the National Academies of Sciences, Engineering, and Medicine. ... These are achievable, science-based goals that we can use to help our communities."
×
Related stories
Most recent Utah air quality stories