Estimated read time: 5-6 minutes
This archived news story is available only for your personal, non-commercial use. Information in the story may be outdated or superseded by additional information. Reading or replaying the story in its archived form does not constitute a republication of the story.
Editor's note: This article is a part of a series reviewing Utah and U.S. history for KSL.com's Historic section.
SALT LAKE CITY — Smoke from California wildfires this summer, especially in August, again put air quality at the forefront of issues in Utah.
While the state's winter inversion air quality has drastically improved in recent years, this threat of Western wildfire smoke has put the Beehive State at risk for poorer air quality during the summer, as well.
Logan Mitchell, a research associate at the University of Utah Department of Atmospheric Sciences, says in studying the impacts of air quality now and projections for the future, his work took him into the past where he found something interesting hidden in newspaper archives.
Utah's concerns over air quality aren't new by any stretch of the imagination. They almost go as far back as the beginning of the state's pioneer settlement in the 1800s, and there's evidence that even predates that.
"There's so much that Utah has contributed to the air quality discussion, and it's actually really fascinating," he said, during a presentation Thursday of his findings under a session called "The Untold History of Air Quality in Utah" at the 69th annual Utah State Historical Society Conference. "Utah has more or less had air pollution challenges since before Utah became a state. It's not a new problem. We've been dealing with this for our entire history."
Air quality differences in Utah begin with Native American documentation prior to 1847 pioneer settlement. They noted that "blue smoke" hung in the Salt Lake Valley air, according to Mitchell.
Newspaper clippings helped piece together air quality history after pioneers arrived. For instance, Brigham Young stressed the importance of a clean chimney because it could otherwise result in disaster inside a home.
"Good, pure air is the greatest sustainer of animal life. ... Hence the necessity of well-ventilated dwelling houses — especially the rooms occupied for sleeping. You can live without water and food longer than you can live without air," he said, according to a Sept. 26, 1860, edition of the Deseret News.
In 1881, a little more than two decades later, the newspaper would go on to print an editorial regarding a "smoke nuisance" in Salt Lake City that suggested a municipal regulation may need to be "adopted and enforced here — as elsewhere — to abate it" and that private businesses try to prevent producing a lot of smoke.
"Even back then the thought pattern was private industry should address this before we should try to regulate it," Mitchell said. "It's really striking how similar that is today."
Salt Lake City would eventually pass its first air quality ordinance in 1891, which set in place a $5 to $50 fine per day for emitting excessive smoke. To put that into context, the Federal Reserve Bank of St. Louis's research shows the average U.S. laborer only made about 14 cents per hour at that time.
Mitchell points to an 1893 newspaper clipping that is the earliest documentation he could find regarding the connection between smoke and meteorology. Experts said they didn't believe smoke crossed the Jordan River, so there was a conscious effort at the time to move factories to areas west of the river to improve air quality in Salt Lake City. There were even legal battles between smelting companies and farmers in the late 1800s and early 1900s, ending in many companies moving out of Salt Lake City to areas outside of the Wasatch Front.
"Some of them stayed in Salt Lake but they installed some of the first pollution controls to capture some of those emissions," Mitchell said.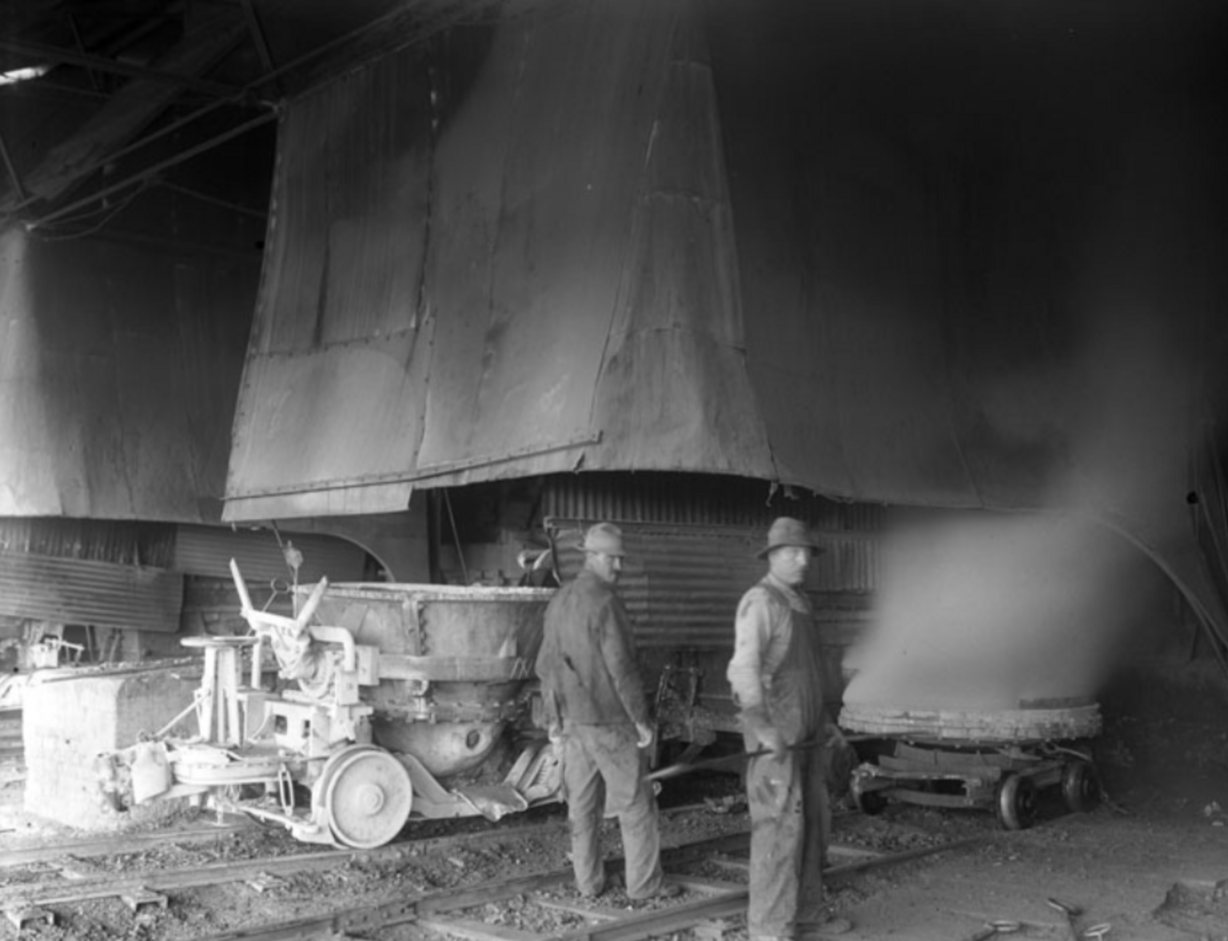 The problem only worsened. In 1912, the Salt Lake Telegram reported that smoke resulted in all sorts of economic costs and health issues that polluters didn't pay for. During that same decade, there was documentation that the Utah-based Ladies Literary Club passed around leaflets advocating for pollution reform and helping create more smoke-related ordinances in the state.
The first major U.S. study of air pollution also occurred in Salt Lake City around the 1920s. The study found "extremely bad" air quality about two times worse than what's accepted now and 150 times more sulfur dioxide than what's found in Salt Lake City today, Mitchell said. He added that residents didn't know at the time that temperature inversions were working to trap in the smoke during the winter, which wouldn't be discovered until research in the 1950s.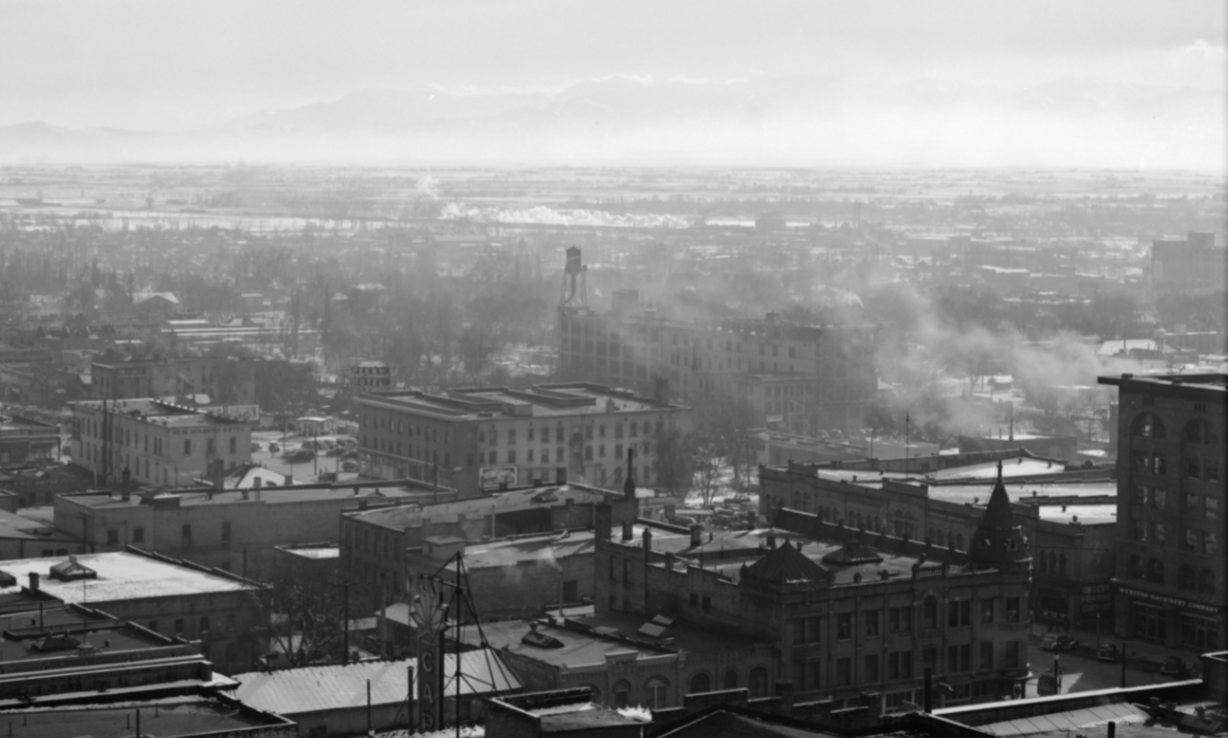 As air quality worsened, some newspapers — as early as the 1940s — even published charts indicating air quality forecasts for the day.
State legislators really began discussing the issue more in the 1960s. By then, there were federal laws attacking air pollution, such as the Clean Air Act of 1963 and the Motor Vehicle Air Pollution Control Act of 1965. BYU researchers found a connection between smoke and impacts on childhood health in the 1980s.
But the archives aren't just a collection of air quality horrors from back in the day. For instance, Mitchell said he was astounded when he found a story about the mayor of Bountiful touting the future of electric vehicles back in the 1960s.
Smoke has also generally improved since particulate matter levels began to be measured. Mitchell says Utah's air is still better today than it had been for over a century, which is the result of stricter air quality standards and energy innovations such as emerging green energy products.
However, as evidenced by the past few months, the wildfires along the Pacific Coast — which scientists say are fueled more and more by climate change — have resulted in worsening summer air quality, and there are no signs of that stopping. Mitchell added that it's unclear how climate change will impact winter air quality, only because it's not known if warmer temperatures will result in fewer inversions or if shifting weather patterns will result in more high-pressure patterns that will keep pollution trapped in the state.
There's another thread that Mitchell found interesting. That is, some of his colleagues are currently researching more on the air quality inside homes — much like Brigham Young addressed in 1860.
So while the future of air quality still remains hazy, it's clear that it's an issue from the past that won't go away anytime soon.
×
Related stories
Most recent Historic stories