Estimated read time: 3-4 minutes
TABIONA, Duchesne County — Desert bighorn sheep used to be an abundant fixture across Utah, ranging from the arid canyon lands of southern Utah to the rocky, alpine mountains that make up the northern portions of the state.
"There were more bighorn sheep in Utah than there were mule deer," said Rusty Robinson, Utah Division of Wildlife Resources' once-in-a-lifetime program coordinator.
Now, the sheep populations are dwindling due to disease, with fewer than 5,000 in the entire state.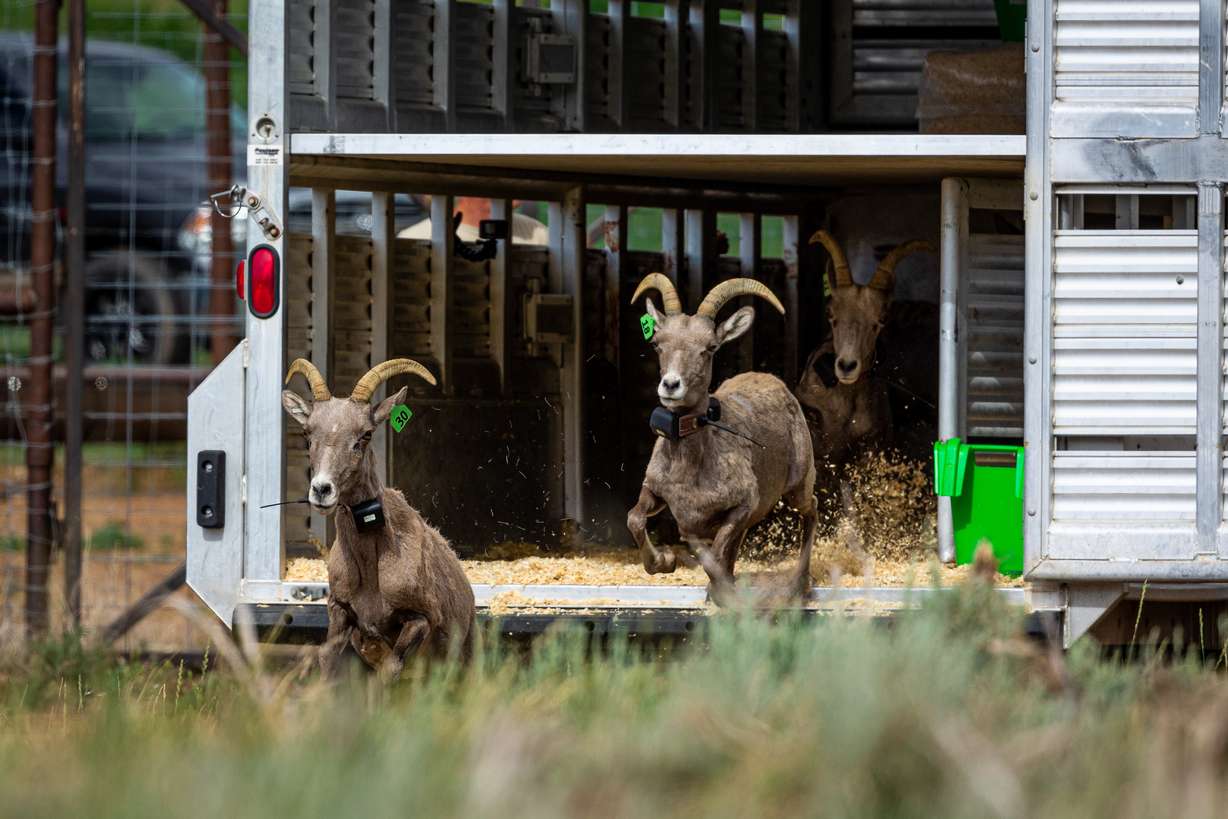 "They can contract pathogens, a lot of different bacteria that cause pneumonia, and it results in all age die-offs of populations. And then the adults that survive that are seemingly healthy, they can carry those pathogens for a long time and then pass it on to their offspring," Robinson said. "It's a struggle to get these populations to grow."
To combat this, the Utah Division of Wildlife Resources and Nevada Department of Wildlife last week announced a partnership with the Skyrider Wilderness Ranch on a conservation initiative to protect the animals from diseases and help to restore desert bighorn sheep populations in the Beehive State.
Through the partnership, the Nevada Department of Wildlife captured 31 desert bighorn sheep in Muddy Mountain Wilderness, north of Las Vegas, where they are at risk for disease and battling extreme drought.
At the end of June, the Utah Division of Wildlife Resources released the bighorn sheep onto the 1,800 acres that make up a conservation area of the Skyrider Wilderness Ranch, which is owned and operated by Young Living outside of Tabiona, Duchesne County, located southeast of Salt Lake City. The private property can support up to 150 bighorn sheep and is not open for hunting, according to the Division of Wildlife Resources.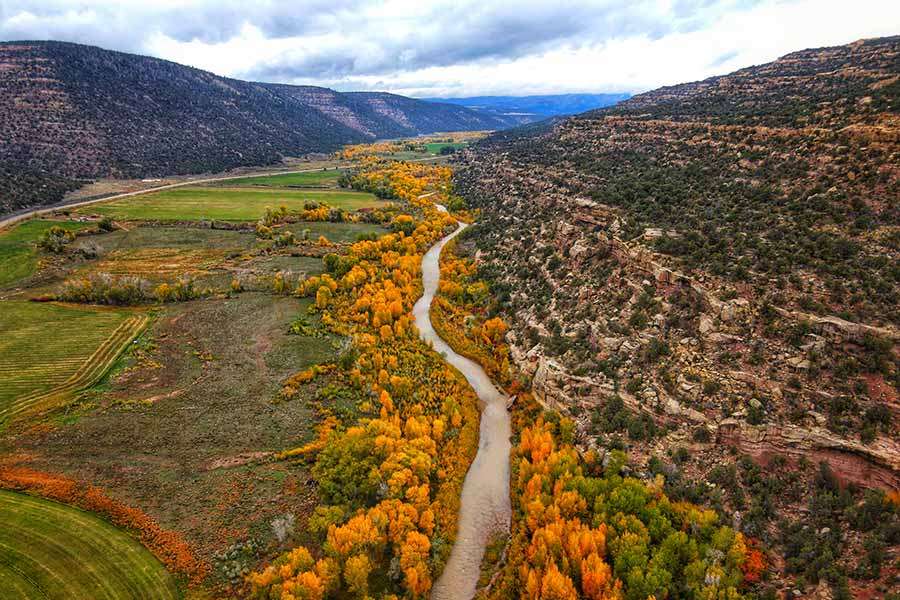 The website for Lehi-based essential oils company Young Living says the area where Skyrider is located has been called "Utah's Serengeti" by wildlife researchers, and houses bison, deer and elk populations, among other wildlife. The property also serves as a farm for various botanicals sold by Young Living and is known for its production of einkorn wheat.
A nursery greatly increases the potential for long-term viability of desert bighorn sheep, as officials can draw from it to supplement or create new populations across Utah.
"Conservation has always been at the core of Skyrider Ranch," said Mary Young, co-founder and CEO of Young Living, in a press release. "The property plays a pivotal role to native wildlife by providing a perfectly suited habitat, water source and high-fence area that keeps predators out. We consciously work towards achieving our ambitious conservation, preservation and restoration goals — and helping protect these bighorn sheep populations is directly in line with the efforts Young Living had in mind when the ranch was started many years ago. It's our duty, after all, to work with Mother Nature instead of against her."
Similar to the reintroduction of bighorn sheep on Antelope Island in 2020, the Utah Division of Wildlife Resources will provide intensive management and complete control for things like population, herd health management, habitat monitoring and predator control. The agency estimates there are just 2,800 desert bighorn sheep and 1,500 Rocky Mountain bighorn sheep in Utah.
Robinson said that this move will preserve the health of the species by having a collection of healthy bighorn sheep to supplement existing populations and even "restore new ones."
"A successful end result would be if we can grow this population to over 100 individuals where they're healthy, they're reproducing and we have excess individuals that we can then distribute across the state to bolster and restore native herds," Robinson said. "That's gonna be a win."
×
Most recent Outdoors & Rec stories