Estimated read time: 7-8 minutes
SANDY — The future of Little Cottonwood Canyon became one of Monica Zoltanski's major talking points during her campaign in last fall's Sandy mayoral race.
She says it came with good reason. As she knocked on doors in the weeks leading up to the election, she said she kept hearing from residents of the city who opposed the plan for a new gondola; complaints about the idea haven't stopped after she took over as the mayor of Salt Lake County's fourth-largest city.
"The people of Sandy do not want a gondola up this canyon," she said Wednesday afternoon, to the applause of a crowd of opponents of the project gathered at G.K. Gilbert Geologic View Park near the mouth of the canyon. "I will exhaust my last breath to make sure the decision-makers know this."
Salt Lake County Mayor Jenny Wilson and five members of the Salt Lake County Council joined Zoltanski in pushing back against the gondola option Wednesday, as did Sen. Jani Iwamoto, D-Holladay, Rep. Gay Lynn Bennion, D-Cottonwood Heights, and a handful of other state and local leaders from across the political aisle.
It wasn't just government officials sounding off on the idea, either. Representatives of nearly a dozen community groups joined in calling on the Utah Department of Transportation to nix the gondola option as the agency nears a decision on a preferred project to handle traffic in the canyon. The groups included:
Friends of Alta
Friends of Little Cottonwood Canyon
GreenLatinos
Latino Outdoors Salt Lake City
League of Women Voters of Salt Lake
Salt Lake Climbers Alliance
Save Not Pave
Save Our Canyons
Students for the Wasatch
Wasatch Backcountry Alliance
Wasatch Mountain Club
"Before destroying a canyon with towers and wider roads, we have other solutions that are much easier to implement that we can pursue," said Carl Fisher, executive director for the nonprofit Save Our Canyons. "One can argue this is more about economic development than solving transportation. The gondola is just a gimmick."
Bus vs. gondola
The future of Little Cottonwood Canyon has been discussed for quite some time, but the conservation really began to heat up over the last few years.
Utah transportation project leaders began scoping a new transportation project for Little Cottonwood Canyon back in the summer of 2020, citing the need to improve traffic movement during the canyon's busiest days. In June 2021, the agency announced it had bypassed some possible ideas thrown around, like a train, to pick a gondola or a widened road with increased bus service as a solution to the problem. Both ideas, they said, would cost in the range of $500 million.
That's when debates over the two options exploded. UDOT officials initially anticipated that they would file a record of decision this spring that would put forward one of the preferred alternatives, but the decision was bogged down by over 13,400 public comments — a record for any state transportation project.
A final environmental impact statement that would show UDOT's preferred alternative is still on track to be released this summer, which will result in even more public comments before a final decision is submitted at the end of the year or possibly in 2023.
Dave Fields, the president and general manager of Snowbird Resort, is one of the people in support of a gondola option. He penned a piece earlier this month in support of the group Gondola Works, which is advocating for the gondola alternative.
"The right decision will be heralded as an innovative solution that addresses the ever-increasing demand for year-round recreation, increases safety year-round, and doesn't add to Utah's air quality problems. This solution is clearly gondola," he wrote. "Used around the world to reliably and safely move passengers through mountains, across water and over densely populated areas, gondolas are no longer just a mechanism for getting to and from ski mountains."
Public polling seems to indicate that Utahns aren't as sure. The Deseret News and Hinckley Institute of Politics published a poll on the matter in December, which found that 60% of respondents preferred the enhanced bus system plan, while 20% preferred the gondola. Of the 60% who picked the enhanced bus system plan, 37% said they would prefer the road to be widened while 23% preferred only the enhanced bus system.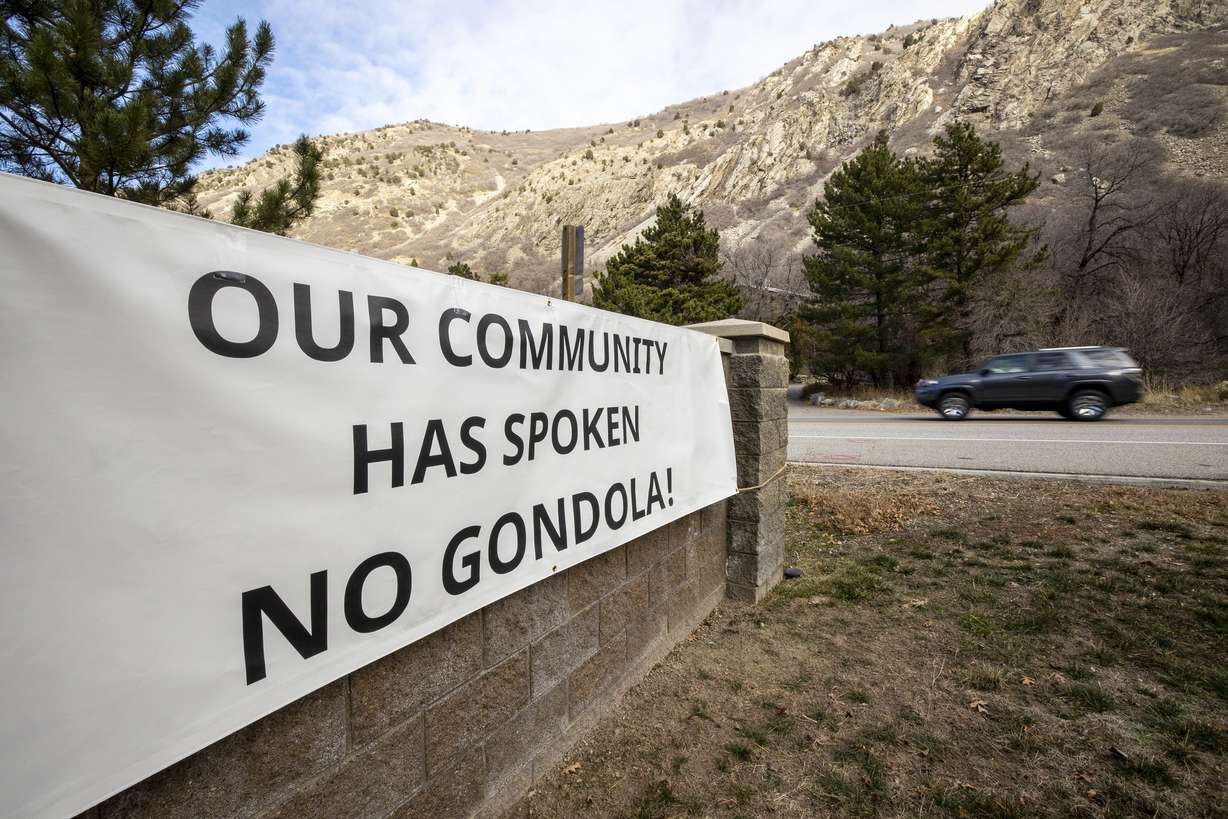 Zoltanski said the sight of massive poles that would be installed in the canyon for the gondola and the burden to the taxpayer are two things that dissuaded her from wanting a gondola in the canyon. She said that's something she's also heard from residents.
"I don't want anything that's scarring our landscape, our beautiful mountainscape, or damaging the experience of our residents and visitors in Sandy," she said.
What about neither?
It's not just the views. Salt Lake City Public Utilities director Laura Briefer worries about what any project might mean for the creek that flows down the canyon. Salt Lake City holds the water rights to Little Cottonwood Canyon Creek. and the Wasatch Mountains, as a whole, provide about 60% of the water used by Utah's capital city and a handful of other communities that rely on the city department for water service.
Briefer contends that both options may pose short-term and long-term risks to the canyon's watershed, especially since both can result in new contamination risks and increase further development in the canyon that may strain this resource.
"Additional development in the watershed, we know, impacts water quality and it potentially consumes more scarce water resources," she said. "Water's been in the news a lot lately so a lot of the concerns we raised in this process are also amplified by historic drought placing additional pressures on water resources."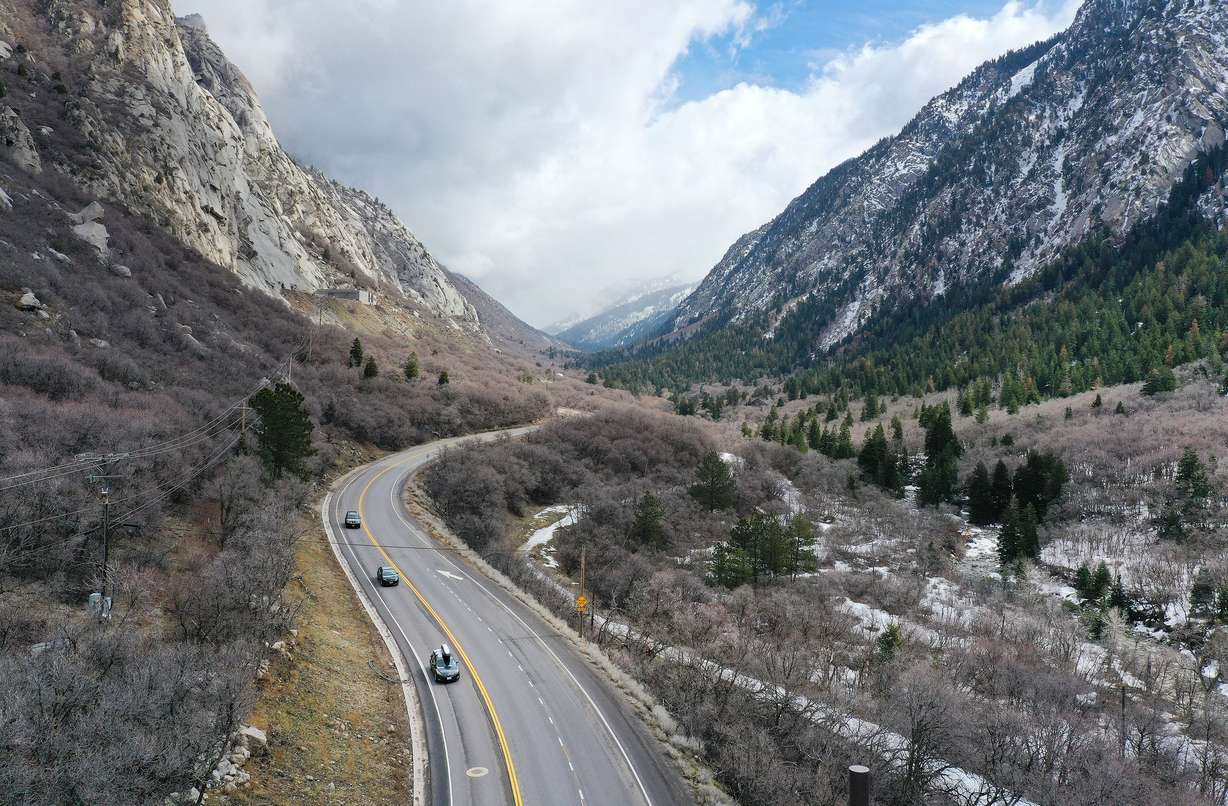 This is partially why some argue that neither option should be considered. Salt Lake Climbing Alliance, with the help of Olympic medalist Nathaniel Coleman, voiced concern about both options in a short film released in January, saying both would do harm to the pristine canyon.
Wilson echoed this idea on Wednesday, asserting that the project should focus on "commonsense solutions" like parking hubs in the valley, electric buses with regular routes, carpooling, tolling or a reservation system, instead of the two alternatives, to help protect the canyon from further development.
"Gondolas and wider roads are going to be built all over the world but God will not create any more canyons for us," she said.
Alta tinkered with the idea of a reservation system over the past season, and officials there helped deal with backlogs during the worst traffic days, Zoltanski said. Nate Blouin, a Friends of Alta board member and Utah Legislature candidate, said he would like the see the state invest more toward the troubled Great Salt Lake, which received about one-twelve of the estimated cost of either canyon project during this past year's legislative session.
About 19% of respondents to the Deseret News/Hinckley Institute of Politics poll said they would prefer no changes or that UDOT considered "some other option."
Diana Miron-Valadez, a member of GreenLatinos and a founding member of Latino Outdoors Salt Lake City, adds that the project really only focuses on some busy ski resort days in the winter. She believes the presented options may hinder other recreation options the canyon offers or just don't do enough to help residents of color, who she says are statistically less likely to have access to the canyon year-round, much less during the winter.
She would prefer to see more frequent bus service with transit hubs all over the Salt Lake Valley.
"This agency, which should be serving the public, is instead creating insurmountable barriers to allow everyone, regardless of income or other (identifying) characteristics to enjoy trailheads, picnic areas and campsites in other important areas in this canyon throughout the year," she said. "But I want to (reiterate) that it's not too late and UDOT still has the opportunity to make things right."
×
Related stories
Most recent Utah transportation stories