Estimated read time: 4-5 minutes
HILL AIR FORCE BASE — After a four-year hiatus, the Warriors Over the Wasatch Air and Space Show is returning to Utah's Hill Air Force Base and this year's event promises to be bigger and better than ever.
"We're very excited, this is the largest show that we've put on in many, many, years. We have more statics than ever before, and a lot more flying than ever before so people are going to be thrilled with what they're going to be able to experience," said Kevin Ireland, executive director at the Utah Air Show Foundation.
Static aircraft are parked, giving showgoers the chance to get an up-close-and-personal experience.
The airshow takes place on June 25 and 26 and will feature the U.S. Air Force Thunderbirds alongside more than a dozen world-class acts, including Hill Air Force Base's very own F-35A Lightning II Demonstration Team.
Additionally, a wide array of civilian and military aircraft will be on display, including helicopters, fighters, bombers, large cargo transports and refuelers, as well as military ground transport and combat vehicles.
Ireland said that the show will begin at approximately 9:45 a.m. and conclude around 4:30 p.m., depending on scheduling and how the flying goes.
The best part, he said, is that entry is free.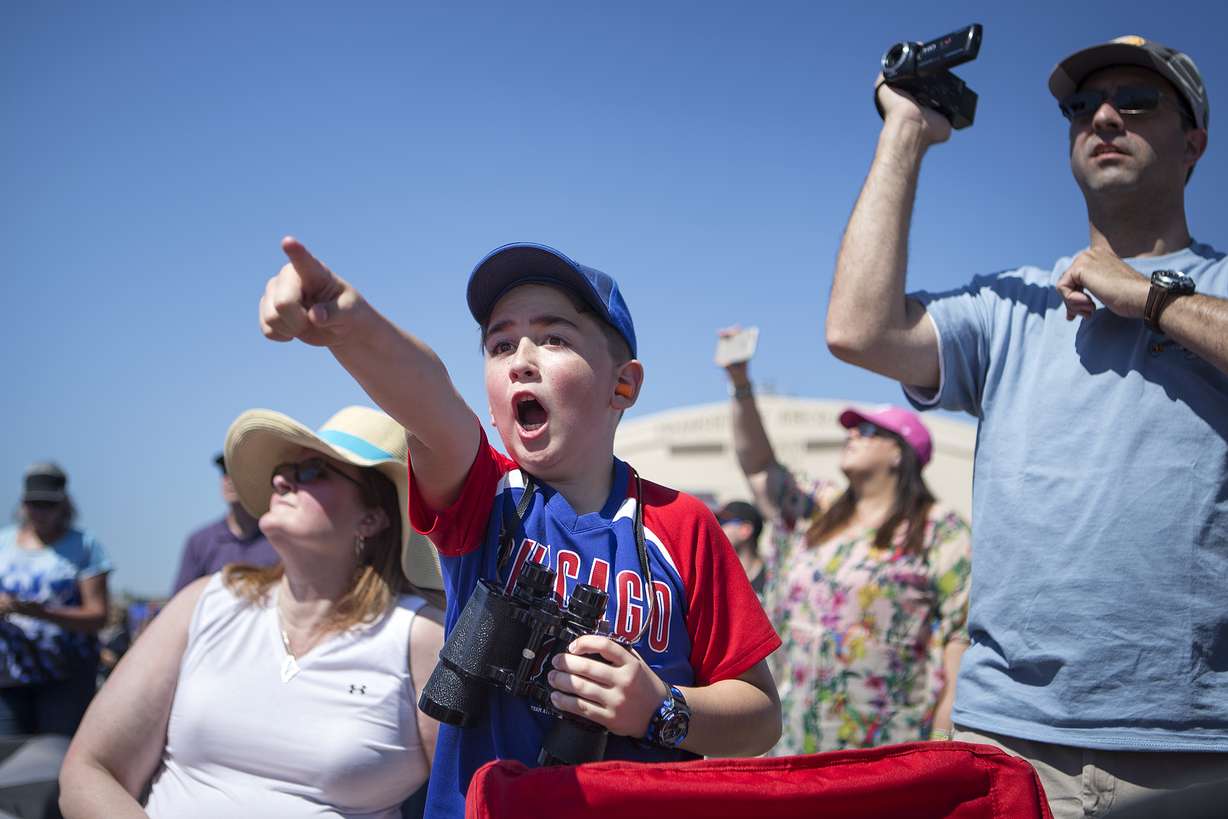 Traditionally, the air show is held every two years and the pandemic forced a cancellation in 2020, meaning the excitement around this year's event is more palpable than ever.
"We have people that come from eight different states to come and see this show because it's one of the largest in the western United States area," Ireland said. "People actually plan their family vacations around stopping at Hill to catch this show because it is such an event and it is so large."
Along with the impressive aerial and static displays, the show will also feature "STEM City," an exhibit where visitors can learn about SpaceX and NASA, as well as other aerospace engineering companies.
The air show isn't just fun and games, either. Ireland said that it also serves as a crucial recruiting tool for the Air Force to recruit new airmen.
"If you talk to any pilot that's out there flying, 9 out of 10 times they're going to say, 'I had learned or wanted to learn how to fly because I went to an air show,'" Ireland said.
"When I talk to people who are applying for the Air Force Academy, the bug for the Air Force bit when they came to the Hill Air Force Base air show when they were as young as 12 years old," said Lt. Col Joseph Michaels, air show coordinator for the Warriors Over the Wasatch Air and Space Show.
Even with two extra years to prepare for this year's show, Michaels said that the planning and preparation for the show typically begin two years before every show. So, this one has been discussed for years.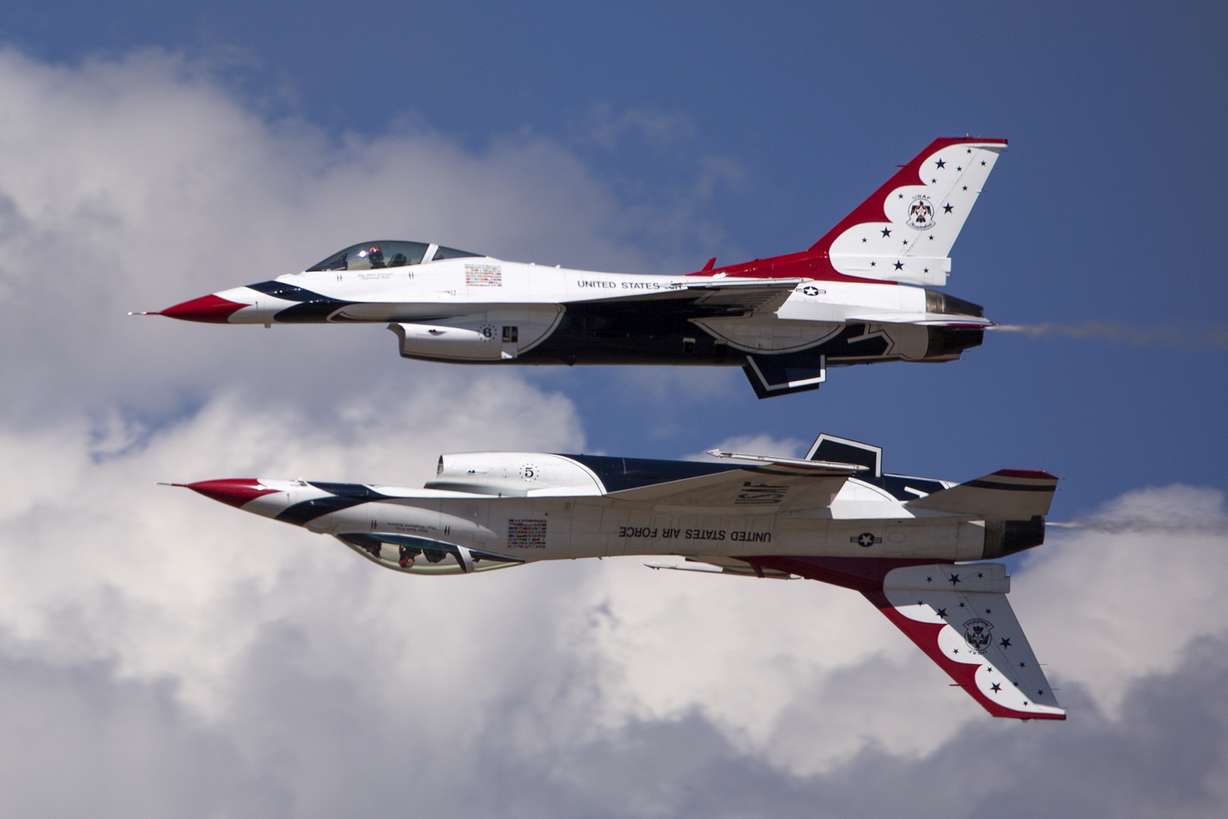 "When we culminate to the actual event, over that weekend you're looking at over 1,200 volunteers we'll have around the installation — it just takes a lot of work," Michaels said. "Being 30 days out, we're definitely in the rigor of getting things up and running to make sure that this is a successful event on the 25th of June, when this starts."
The show also brings an economic contribution of epic proportions to Utah. The weekend of the show, Ireland said between 550,000 to 650,000 people will flock to the base — making it the largest single event in the state — and pump anywhere from $50 million to $60 million into the surrounding local economies.
With such high visitation expected, getting to the event may pose problems for some.
Instead of taking the risk of getting stuck in traffic, Michaels encouraged showgoers to utilize public transportation.
"You can get on the FrontRunner every half hour from all points south and north and ride the train up to the Clearfield station, jump on a bus (and) they'll take you right to the flight line," Michaels said. "They're doing a great package for a family of four for $15 — it's the way to go, you don't want to get involved in traffic."
While FrontRunner doesn't usually run on Sundays, Michaels confirmed that it will be running Sunday, June 26, making the air show one of the only events in the state where the FrontRunner operates on a Sunday.
Folks can find more information about the show, as well as how to best prepare for hot June temperatures here.
"This is going to be a big one," Michaels said. "This is one you don't want to miss, for sure."
×
Related stories
Most recent Military in Utah stories