Estimated read time: 4-5 minutes
SALT LAKE CITY — Utah's Office of Outdoor Recreation announced this week that it is sending nearly $11 million in transient room tax revenue and legislative funding to 85 outdoor recreation-themed projects all over Utah.
"Outdoor recreation is one of the leading contributors to Utah's high quality of life. It's great to see outdoor recreation as a priority for leaders at the state level and in our local communities," said Pitt Grewe, director of the Division of Outdoor Recreation, in a statement Tuesday. "It's a privilege to support communities willing to invest in outdoor recreation infrastructure."
This year's Utah Outdoor Recreation Grant has recipients receiving as little as $792.67, which went to Utah's Patchwork Parkway Committee for a $1,733.77 project to remove fallen boulders and trees parts of the Hidden Haven Waterfall Trail in Iron County. Meanwhile, eight projects received the maximum award of a half-million dollars for large projects that are determined to be regionally significant.
Bountiful City: $500,000 toward a $3.6 million Bountiful City Trails Master Plan to expand foothill trails by over 50 miles.
Community Development and Renewal Agency-Mt. Pleasant: $500,000 toward the $2.1 million multi-use paved trail project in Sanpete County between Mt. Pleasant with Spring City.
Helper City: $500,000 toward a $1.74 million project to repair and restore a three-mile section of the Helper River to make it more sustainable.
Lehi City: $500,000 toward the $10 million Dry Creek Recreation Area project, which includes a 21-acre reservoir, a sandy beach, parking and connections to the Murdock Canal Regional trail.
Mountainland Associates of Government (Wasatch County): $500,000 toward a $34.4 million project to extend the Provo River Parkway through the Provo Canyon into Wasatch County.
Tracy Aviary (Salt Lake County): $500,000 toward the $7.65 million Tracy Aviary Jordan River Nature Center's second phase in South Salt Lake, which includes an observation tower, wildlife viewing blind, nature trail and other features.
Trails Utah (Washington County): $500,000 toward the $2.4 million Spring Hollow Project, which extends six trail segments within the Pine Valley Ranger District Trail Networks by 11 miles.
City of West Jordan: $500,000 toward a $2.74 million bike and skate park project at Ron Wood Park.
The remaining 76 projects received funds ranging between $792 and $499,000. The 85 projects altogether are found within 23 of the 29 counties in the state; combined, the projects cost about $90 million, meaning that grants offer about a nine-to-one ratio.
This year's funds come from a mix of transient room tax revenue, which is collected when people use lodging services in the state. The Utah Legislature also approved $5 million in one-time funds this year that went toward the 2022 round of funding.
The plan to extend the Provo River Parkway Trail is the largest of the projects. The Utah Department of Transportation approved the 3.5-mile extension earlier this year, according to TownLift. It's expected to be complete next year, allowing people to walk, run or ride their way between Utah Lake and Deer Creek Reservoir.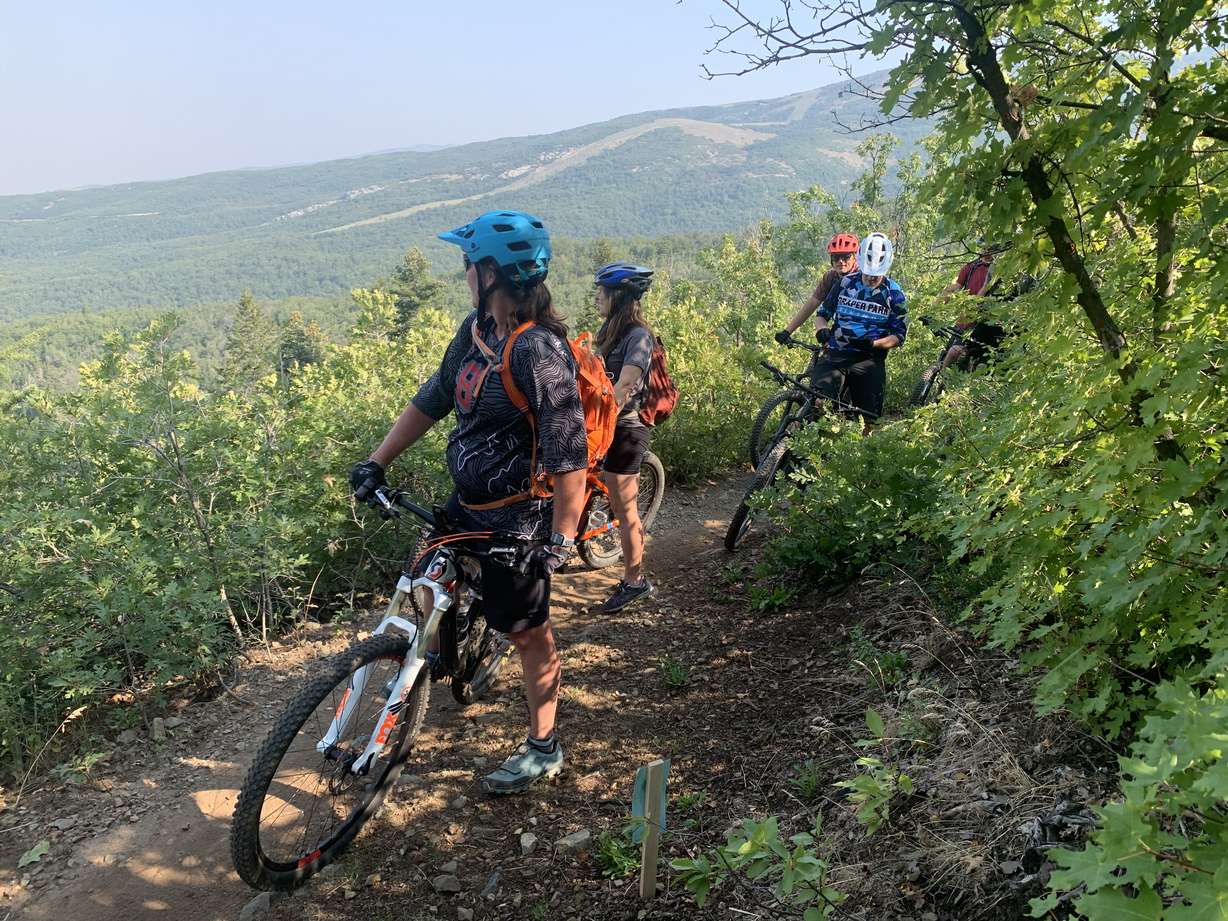 However, even the smaller projects have a major impact. For example, the Bountiful Trails Advisory Committee officials said in a statement that the expansion of Bountiful's foothill trails will "more than double the miles of multi-use trails" in Davis County, making it "the most sought-after destination spots for hiking, mountain biking, horseback riding and ATV use along the Wasatch Front."
A full list of projects can be found here.
The Utah Outdoor Recreation Grant program began in 2015, providing close to $35 million to hundreds of projects across Utah, according to Utah's Office of Outdoor Recreation. It sent about $7.6 million toward 99 projects last year.
In addition to approving $5 million in one-time funds going toward the program earlier this year, the Utah Legislature also passed a plan to merge the Utah Division of Recreation and the Office of Outdoor Recreation, which will soon become the Utah Division of Outdoor Recreation under the Utah Department of Natural Resources.
This also led to the creation of an Outdoor Adventure Infrastructure Restricted Account that will collect 1% of sales and use tax to either build new outdoor recreation infrastructure or improve existing recreation infrastructure.
"It's an exciting time for recreation in Utah," Grewe added. "Utah continues to be the national leader in prioritizing outdoor recreation and access to nature."
×
Related stories
Most recent Utah travel and tourism stories