Estimated read time: 5-6 minutes
OGDEN — Students at South Weber Elementary School are thinking they might have a chance at fame before they even hit middle school.
"I told them, 'You know, if you do a great job, then yeah, you could get famous over this.' ... Why not?" said Nicole Andersen, the schoolwide enrichment model teacher at South Weber Elementary.
The aforementioned chance of fame stems from a project that Andersen started and has led since January, in which third- through sixth-grade students who have excelled in math are in the process of creating math-based computer games based on district math objectives.
The schoolwide enrichment model is an educational model that focuses on enrichment for all students through high levels of engagement, and the use of enjoyable and challenging learning experiences that are constructed around students' interests, learning styles and preferred modes of expression.
Andersen said she spent a lot of time thinking about activities that students enjoy in their free time that would have a connection to what they were learning in their math classes.
"As I was thinking about it, I just realized that computer games do have a lot of math tie-ins that kids don't necessarily pick up on," she said.
There was just one problem with her idea: Andersen had no idea how to go about creating a computer game. Luckily, she had a familiar face to turn to for assistance.
Her brother, Josh Poll, is a video game design student at the University of Utah's entertainment arts and engineering program.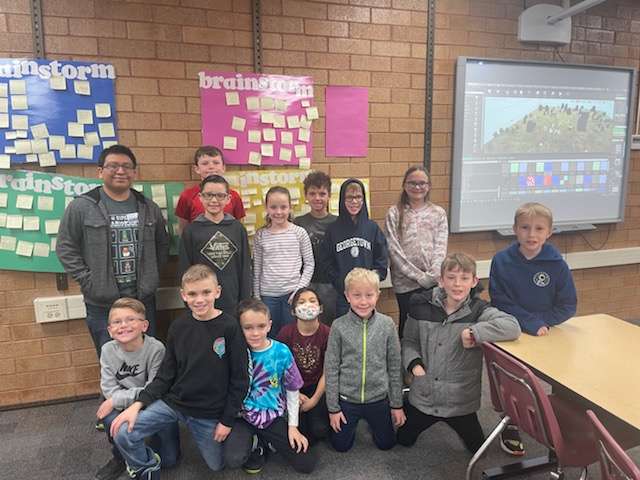 "I thought, 'OK, let me just brainstorm with him and get some ideas,' and then he said he was willing to help us create the games and actually put them into action. So he just took it a step further than what we could've ever taken it," Andersen said.
In enlisting help, Andersen, who described Poll as a "game-changer," got the assistance of not only her brother, but a brother who is also a student in the 7th-ranked undergraduate video game design program in the country, according to the newest rankings from Princeton Review.
"My kids would come to me and have these elaborate ideas of things they want to do or ideas they have for games. I promised them ... I will always take your ideas because you have great ideas — I will take them to Josh and we'll see what we can do," Andersen said. "Every time, no matter how different or original the idea was, Josh would take it and he would find a way to get it in our games. He has never told me, 'That's not possible.'"
Poll estimated that since January, he's put about 50 hours into helping the South Weber Elementary students, a commitment that he's had to balance with his regular coursework.
"There's a lot of students and a lot of moving parts. You have code, you've got art assets, you've got audio files and written documentation, and getting it all put in the same spot where it's easy to parse through and intuitive to find, it's been hard to do but I think we've done it really well," he said.
Although the games wouldn't come together if it wasn't for Poll's expertise, he said the students have been at the "forefront" of the design choices and animations.
"It's really interesting to see how, sort of, in tune with game development this younger generation is," Poll said.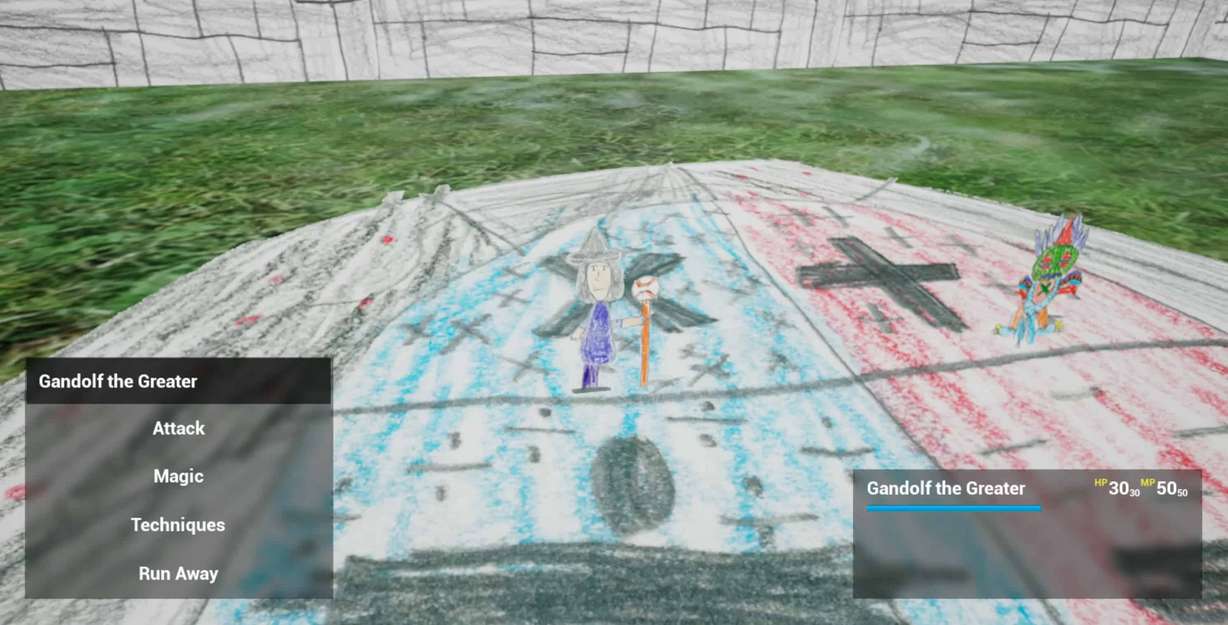 Michael Young, entertainment arts and engineering director at the U., said experiential learning is a big part of the curriculum for the game design program and it's "really great" to hear about students taking the skills they learn through the program into local communities.
"I think that games have this unique pull to kids because they're so passionate about playing games and connecting the game creation process to things that they're learning in science and math classes I think is a great hook to combine, you know, passion for science with passion for creating and playing games," Young said.
Despite the challenges that have come with balancing this commitment with his regular coursework and other extracurricular activities, Poll said the experience has been rewarding.
"Throughout the process, I just use test assets that I've drawn or found to make sure everything's working. But then at the end, I put in all of the kid's artwork and that's really exciting to see, you know, the children's work working in the game," Poll said.
He and the students are in the final stages of the game creation process, and he's expecting to finish the games in the coming weeks.
"What we're doing now is putting in all the art assets. I've created the systems and now we just have to make sure that all the students' work gets in because they worked really hard on their artwork so we want to make sure that they all have their piece in the game," Poll said.
In all, Andersen's schoolwide enrichment model classes will create four computer games — one from each grade.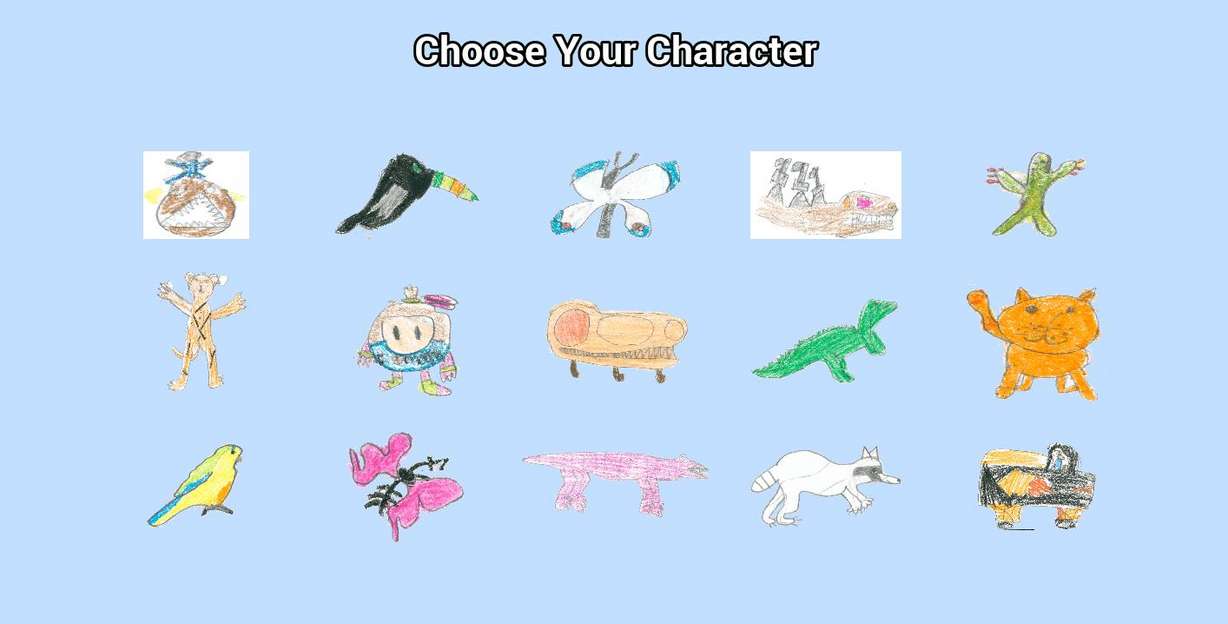 She said seeing her students' excitement over applying things they've learned in the classroom to a real-life project has been the most exciting part of the process. One parent even told Andersen how much their child was enjoying the game design process.
"His mom told me he said, 'When I'm in (schoolwide enrichment model) I feel like I really have a gift for this,'" Andersen said.
"I just want them to see how valued they are, they have such great ideas and things to offer," Andersen said. "These games aren't just one kid's ideas that we went through. I can honestly say that every single kid has a great idea that's in the game.
"I just want them all to see that — that they can all have a piece of it and we can make something awesome together."
×
Photos
Most recent Utah K-12 education stories