Estimated read time: 4-5 minutes
This archived news story is available only for your personal, non-commercial use. Information in the story may be outdated or superseded by additional information. Reading or replaying the story in its archived form does not constitute a republication of the story.
SALT LAKE CITY — A judge in Salt Lake City dismissed all charges Friday against a local community leader accused of illegally firing his gun at a pickup truck after it rammed his car and drove away.
"My hands are tied by the statute that was passed," 3rd District Judge Todd Shaughnessy said, referencing HB227, a self-defense law passed by the Utah Legislature in 2021.
Jon Michael Clara, 58, was charged in December 2019 with seven counts of felony discharge of a firearm, a third-degree felony. He was accused of firing seven shots at the truck that hit him as it drove away. One of those bullets struck another vehicle in the area, just missing a young girl who was in the back seat.
But the judge said he had no choice but to dismiss all charges because of the new law — a law that Clara spoke in support of at the Legislature last year. It went into effect in May.
Shaughnessy explained that Clara had successfully made his claim that he believed using deadly force may have been necessary in avoiding injury or death to himself. The new state law would then shift the burden of proof to prosecutors, who are then left to disprove that Clara was not acting in self-defense by "clear and convincing evidence," the judge said said.
Shaughnessy ruled that the prosecution had not met that burden of proof set by the new state law, and he even encouraged prosecutors to appeal the case, which must be done within 30 days of Friday's ruling.
"I would encourage the state to (file an appeal) to seek some clarity on exactly what this new law means," Shaughnessy said. He added that if the case went before a jury during a trial, he believes "the case could come out either way."
The decision issued Friday was months in the making, as Clara testified in court during an evidentiary hearing on Nov. 29 that he fired his gun in self-defense.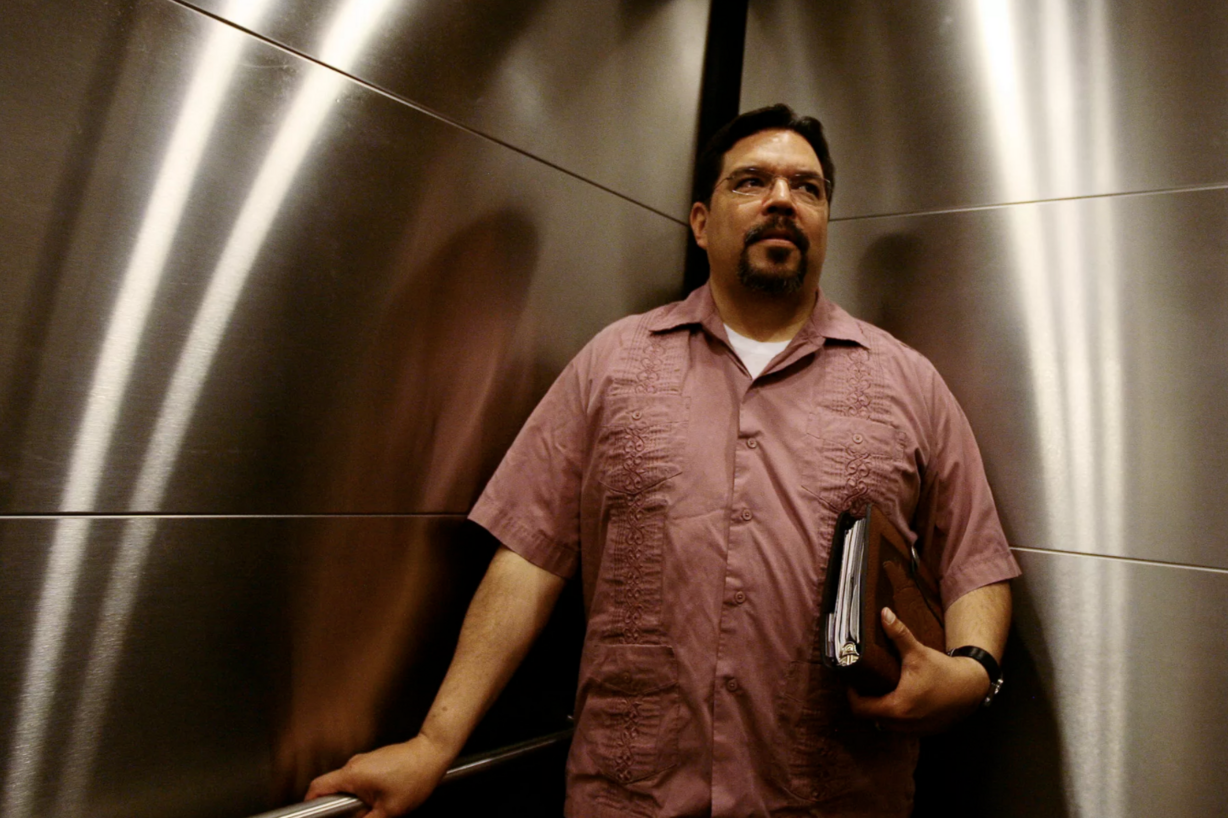 According to Clara's own testimony from the Nov. 29 hearing, Clara was driving a Toyota 4-Runner on Nov. 23, 2019, near 900 West and 100 South when a stolen pickup truck with an attached snowplow hit Clara's car multiple times. Clara tried to pull over and avoid the pickup, but the truck hit Clara's car a final time, which caused the 4-Runner to spin around.
During his ruling, the judge said Clara testified that he thought the pickup was turning around to make another pass at his vehicle, which he believed was a justification for him to shoot at the pickup. However, the stolen pickup was actually just making a turn. Clara also told the court in November that he fired at the car when he did because he believed that if the pickup turned around and drove toward him, the snowplow would shield the driver from bullets.
The pickup was later found nearby, but the driver has never been located. An examination of the truck showed it was not hit by any of Clara's bullets.
However, one of Clara's gunshots hit a third, unrelated car, as the bullet entered through the back window of a different pickup truck and exited through the windshield. A 12-year-old girl was in the back seat of the vehicle when the bullet went through. She got glass in her hair but was otherwise uninjured.
"As much as it troubles me to hear a story about a young child who was almost killed in the back seat of their car as they're traveling down the street, my hands are tied by the requirements that the Legislature imposed in the new statute," Shaughnessy said.
Prior to the judge's decision, deputy Salt Lake County district attorney Spencer Wyatt argued that Clara's actions of shooting at a car as it was driving away was not reasonable. Wyatt said a passenger in Clara's car testified that the pickup was driving away while Clara fired the gun, saying he could see the brake lights while gunshots rang out. Wyatt said Clara was rightfully upset, but that doesn't mean firing his gun was reasonable.
Wyatt said that if the shooting was legally justified, then "we're living in the Thunderdome," referencing a movie from the 1980s. Wyatt was ultimately overruled, and the charges against Clara were dismissed Friday afternoon.
Clara took to social media after the ruling, posting on Twitter, "My advocate (Clayton Simms) and I prevailed!"
The charges filed against Clara, who also served on the Salt Lake City Board of Education, eventually cost him his job, as he was a community organizer with the Crossroads Urban Center for three years. Clara filed a lawsuit against Crossroads in August 2020 that alleged he was wrongfully terminated.
As of Friday, the lawsuit has yet to be resolved, and the next hearing in the case is scheduled to take place later this month.
×
Related stories
Most recent Utah stories