Estimated read time: 6-7 minutes
This archived news story is available only for your personal, non-commercial use. Information in the story may be outdated or superseded by additional information. Reading or replaying the story in its archived form does not constitute a republication of the story.
LEHI — Stephanie Davis and her husband had just gone down the street to run an errand and were away from home for 20 to 30 minutes when their 7-year-old son called her in a panic.
"He is screaming. He is absolutely hysterical. He said, 'Mom, someone is here to kidnap me. I'm getting kidnapped.' And he's just screaming," Davis recalled.
She and her husband rushed home and found their son was OK, but they couldn't see anyone else in the area. They then checked their doorbell camera and were shocked by what they saw: A man was watching their son first through a broken slat in the window blinds and then through the window in the door.
The man was shirtless and wearing a robe and tapped on the window to get the boy's attention.
Police later determined that it was 27-year-old Jonathan Jareth Soberanis. He did not get into their home and the boy was not physically harmed. Soberanis was charged earlier this month with two counts of voyeurism, a class A misdemeanor and a class B misdemeanor.
But as Davis soon learned, this wasn't the first time Soberanis had been accused of voyeurism or inappropriate behavior with children.
"I didn't know who he was until KSL.com posted an article after his arrest. And I remember the case at the Legacy Center because it was so close to home that I was, like, 'We have to be extra on guard because this man is close,'" she said.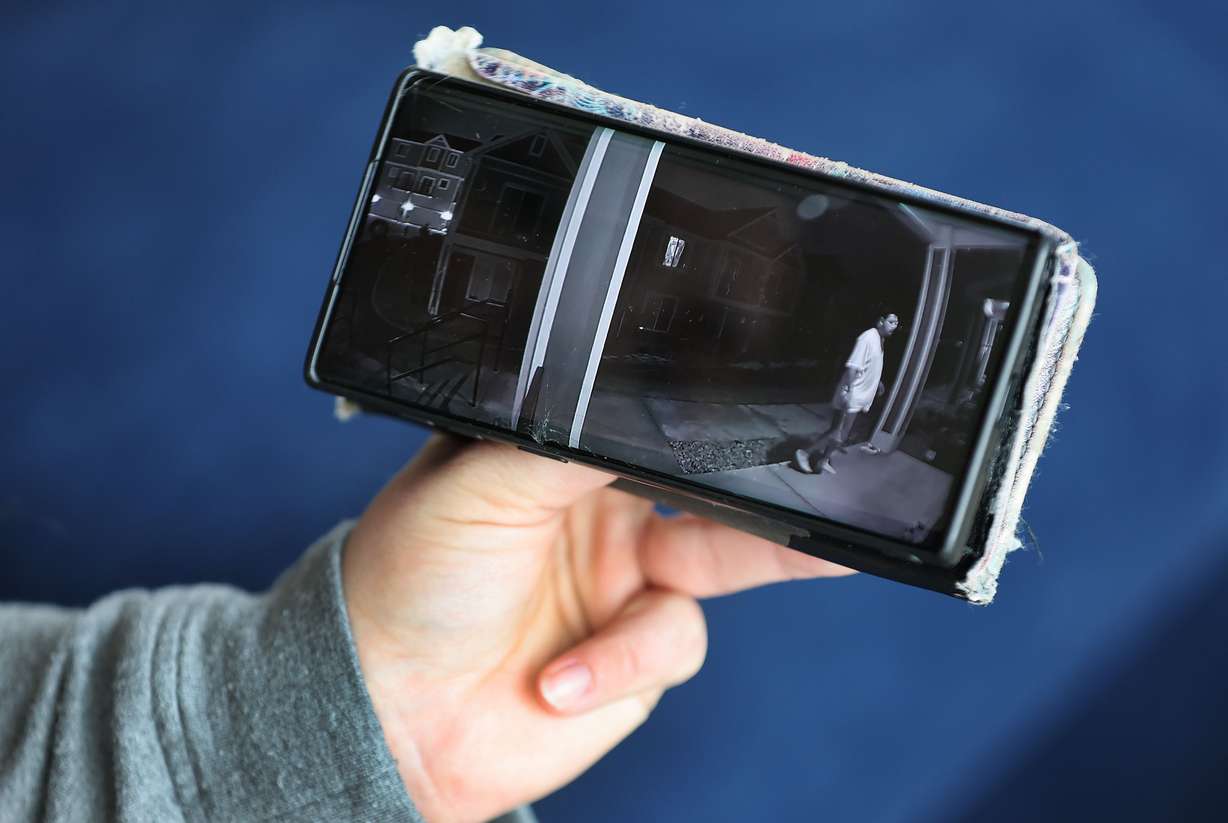 In June, Soberanis was charged with voyeurism, lewdness involving a child and unlawful detention of a minor after police say he went into a bathroom stall at the Lehi Legacy Center, 123 N. Center Street, and exposed himself to a 5-year-old boy. But the charges were dropped in August after 4th District Judge Christine Johnson determined that he was not competent to stand trial and was unable to be restored to competency.
Soberanis was also charged in 2018 and 2019 in separate cases of lewdness involving a child. In one of those cases, he was accused of exposing himself to a 9-year-old boy who was in a restroom at the Shops at South Town in Sandy. Both of those cases were also dismissed after it was determined that he was not competent to stand trial.
In his latest case, Soberanis is accused of looking into the windows of two residences on three separate occasions.
Davis said after the incident at her house on Jan. 11, she talked to neighbors to see if they had had anyone peer into their windows, too. She learned that some children in the neighborhood had allegedly seen Soberanis standing in the window of his townhome — which is near Davis — watching them while wearing only boxers.
She then started looking at videos recorded over the previous days on her doorbell camera.
"Sure enough, on the 7th and the 9th, I catch him peeping in my windows and he's wearing a mask," Davis said.
She then called her sister-in-law, who lives a few doors away, and asked her to check her old videos. On Jan. 7, Soberanis was recorded peeping into the sister-in-law's unit.
"A few minutes later he's back wearing a mask and a robe. And then he peeps in their window for a second and then he walks down the path. And then my camera picks him up. And from there he comes back multiple days," Davis said.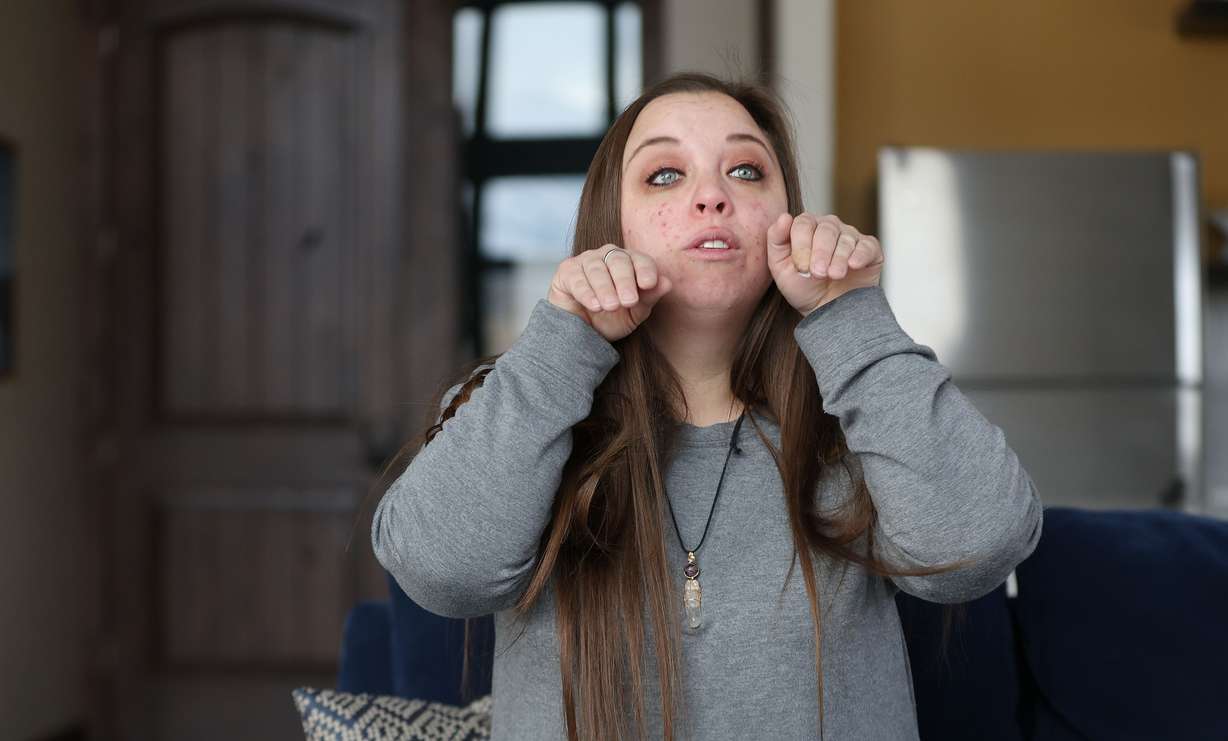 On Jan. 11, the day that Soberanis allegedly tapped on Davis' window to get her son's attention, Davis retrieved doorbell video footage that she says appears to show him waiting for Davis and her husband to leave.
"He walks down and he peeks around the corner. In the video, we can clearly see he peeks around the corner to see if my husband's truck is parked where it's usually at. So he was looking to see if the truck was there," she said.
According to Utah law, for a person to be competent to stand trial in court, that defendant must be able to understand the charges or allegations against him or her, be able to communicate with their attorney and be able to assist in their defense and legal strategies, and understand the possible penalties.
Based on what she saw in the videos, Davis believes Soberanis knew what he was doing was wrong and that he'd get in trouble if he were caught.
"Absolutely. It proves it in the video," she said. "Just the fact that he didn't have his face covered and he was wearing normal clothes and then he runs back into (his) home and, no joke, within five minutes he's back out wearing a robe and a surgical mask. He knew what he was doing was wrong.
"My son screamed and he was scared, and (Soberanis) ran. If he was incompetent he wouldn't have run because he wouldn't have known he was doing something wrong. He wouldn't have gone and covered his face," Davis said.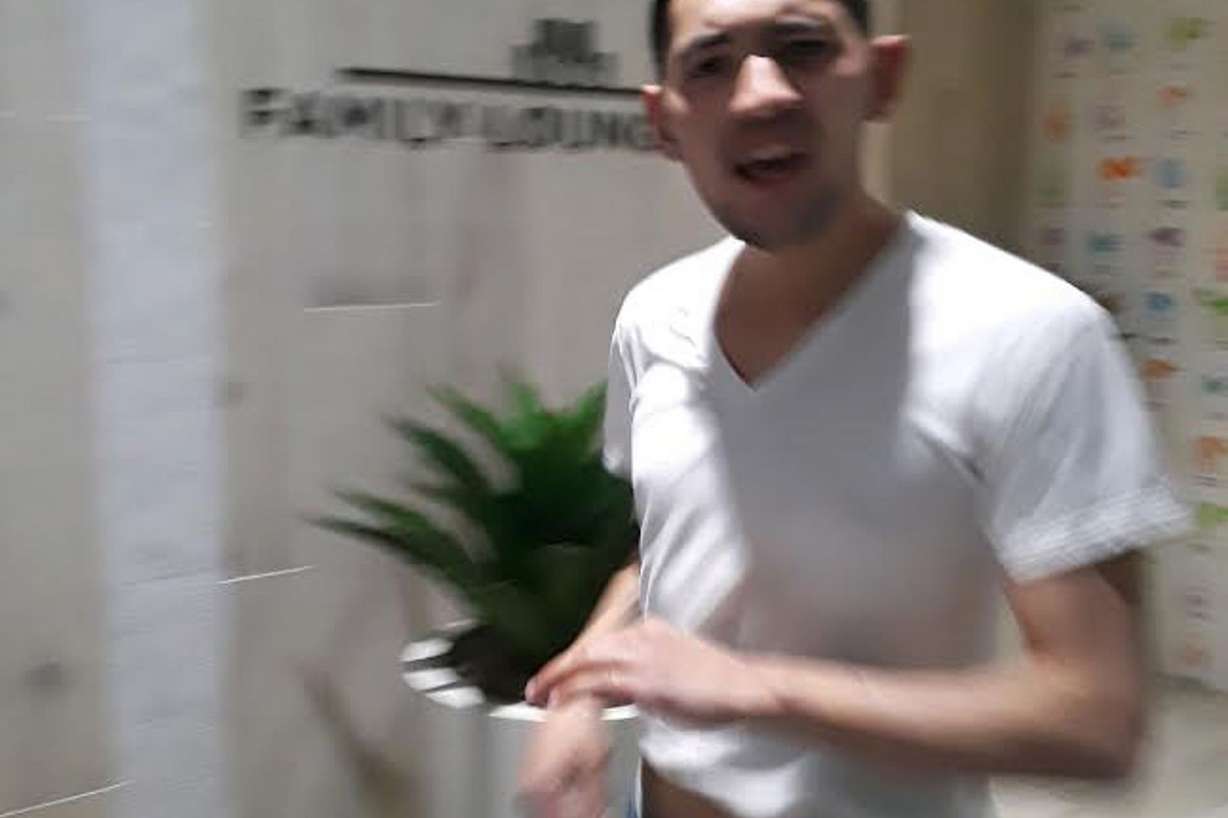 KSL.com reached out to the Utah County Attorney's Office and asked whether prosecutors believe Soberanis will again be found incompetent to stand trial.
In a prepared statement, County Attorney David Leavitt said, "The Utah County Attorney's Office utilizes both criminal charges and civil efforts to keep the community safe. Mr. Soberanis was deemed not competent and nonrestorable (in his prior case) by a finding from the criminal court. When those charges were dismissed, our office initiated the option of requesting civil commitment. The process and the decision of whether Mr. Soberanis is released to the community is determined by the Division of Services for People with Disabilities. We'll continue to use all of the tools available to us for any additional incidents involving Mr. Soberanis."
According to the Utah Department of Human Services' Division of Substance Abuse and Mental Health's website, "Civil commitment is a legal process through which an individual with symptoms of severe mental illness is court-ordered into treatment in a hospital (inpatient), or in the community (outpatient)."
A call placed to Soberanis' defense attorney for his current case was not returned.
Officers talked to the owner of the townhouse where Soberanis was staying and were told that Soberanis "was temporarily living with him because he is mentally disabled and needs a caretaker," according to a police booking affidavit.
Following the incident on Jan. 11, as Davis was trying to find out what happened, she met Soberanis and his caretaker. Davis said it's apparent that Soberanis has a disability. But she believes he also poses a public risk, especially to children.
"I don't believe he deserves prison. I have compassion for him," she said while adding, "I don't believe he deserves to be out in the public. He needs to be away. He needs to be somewhere where he can heal, far away from children."
Mostly Davis wants to make sure that Soberanis, who is no longer living near her, isn't left unsupervised again to continue his behavior.
"I just want someone to be accountable. I feel like the programs he's in, his caretakers, the state, whoever is in charge — I don't know, I don't have that information. ... Somebody is accountable for him not having 24-7 surveillance. He needs to have somebody with him to insure he is not hurting children.
"He needs real help. He has urges and he doesn't know how to control them. And they escalated within three days from him looking in my window once to knocking on my window trying to get my son," Davis said before pausing to collect herself and then quietly continuing.
"He wanted to hurt my son."
Soberanis' next court hearing is scheduled for March 14.
×
Photos
Related stories
Most recent Utah stories