Estimated read time: 5-6 minutes
This archived news story is available only for your personal, non-commercial use. Information in the story may be outdated or superseded by additional information. Reading or replaying the story in its archived form does not constitute a republication of the story.
EAGLE MOUNTAIN — Hundreds of thousands of Utahns have now had COVID-19, and though for many amateur athletes it may be tempting to train like an Olympian, doctors say now is not the time. One Utah runner shared his experience after contracting the delta variant last fall.
Brandon Rawlings of Eagle Mountain loves to run. He put down more than 2,000 miles just last year and has competed in more than 30 races.
"I'm always running 10 plus miles, multiple times a week. I do a lot of half marathons," Rawlings said.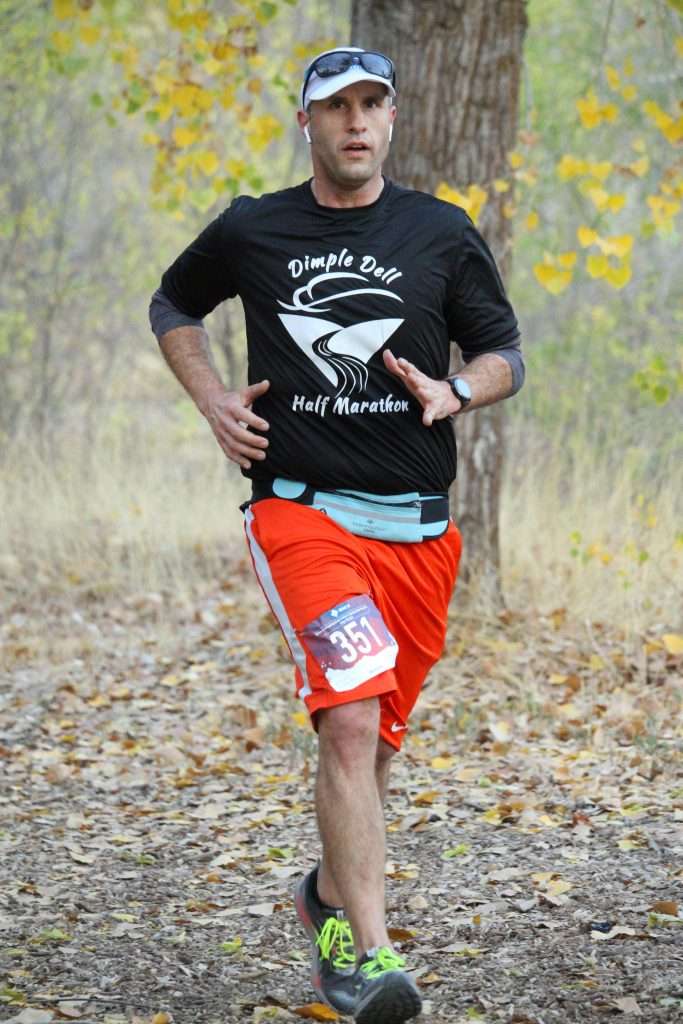 He was set to race in the St. George marathon last October, but got COVID-19 about a week before.
"I was so bummed," he said. "I was really excited to run it. For about six months, I was prepping for it."
They believe one of his five children brought COVID-19 home from school and, though he was fully vaccinated and did his best to isolate, he inevitably got sick.
"I still ended up getting hit pretty hard. I ended up with a fever of 103 for a couple of days," he said.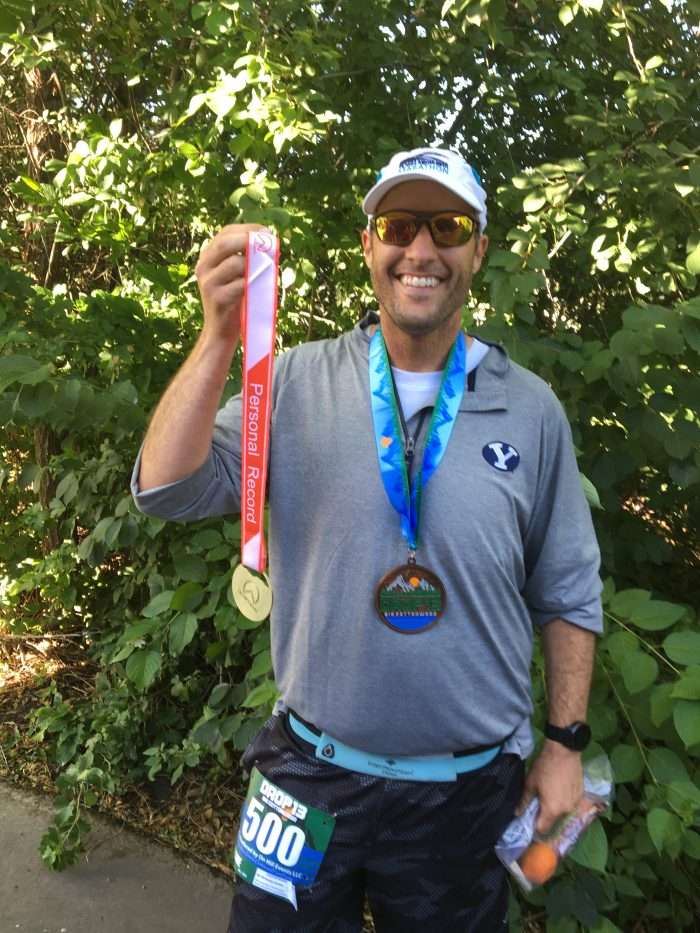 Determined to not let his progress slide, Rawlings actually laced up his shoes while he was still sick. He had just run 24 miles the week prior and hoped he could still compete since his quarantine would end in time.
"I went and ran a mile and honestly, I thought I was gonna die. I mean, I came back and I was like, 'That was the stupidest thing I could have done,'" he said.
To his great disappointment, Rawlings had to withdraw from the race.
Dr. Dixie Harris, a pulmonologist with Intermountain Healthcare, says first things first — wait until you're not sick to start exercising again. For most people with a mild case of COVID-19, she says that's at least seven days with very minimal activity from the time you got sick.
"Even if most of your symptoms are gone, it still can have some lingering effects, so we just have to really cautiously go back to exercise," she said. "But if you're still having profound symptoms, like chest pain, shortness of breath, (or) heart racing, you have to wait till those symptoms have really slowed down."
She encourages athletes to follow a return-to-play protocol such as this one from the American Academy of Pediatrics and really monitor their symptoms. She says even those who are asymptomatic should refrain from playing sports for at least 14 days.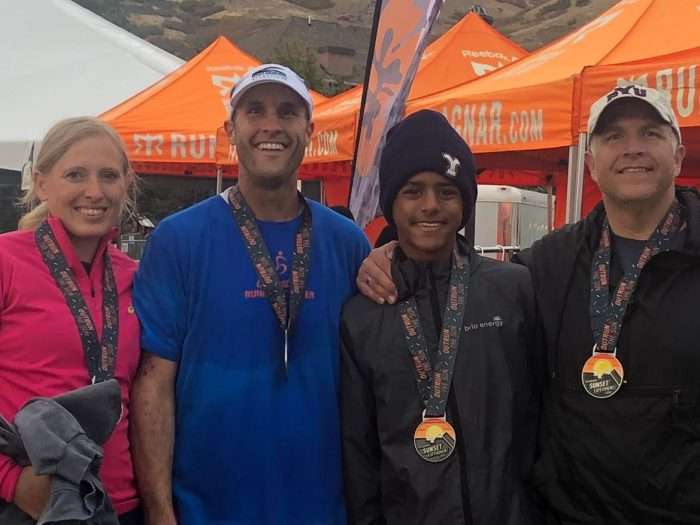 "People have to really listen to their bodies," she said, acknowledging that everyone responds differently to COVID-19.
Harris says between 10% and 30% of patients will have symptoms lasting three months or more, including cough, chest tightness, elevated resting heart rate, fatigue and shortness of breath. She says there is a safe way to return to physical activity.
She encourages people to start with something simple, like a walk, and then slowly increase the intensity of their workout.
"If just walking in a leisurely pace, your heart rate runs up to 120 to 130 beats per minute, then that's way too fast," Harris said, and encourages people to spend more time recovering first.
Harris says it's important to get the right rest and fuel. She says this may be counterintuitive for those who normally push themselves harder and harder while they train.
"The best treatment is rest and self-care, and wellness and sleep and fluids and (a) good diet," Harris said.
She says many of her post-acute COVID-19 patients adopt an anti-inflammatory diet to help them recover. Don't overdo it, Harris adds.
"Actually, they can slow the recovery by pushing too hard, too fast," Harris said. "They really have to listen and make sure the heart is not being overstressed."
Next, modify your goals, she says.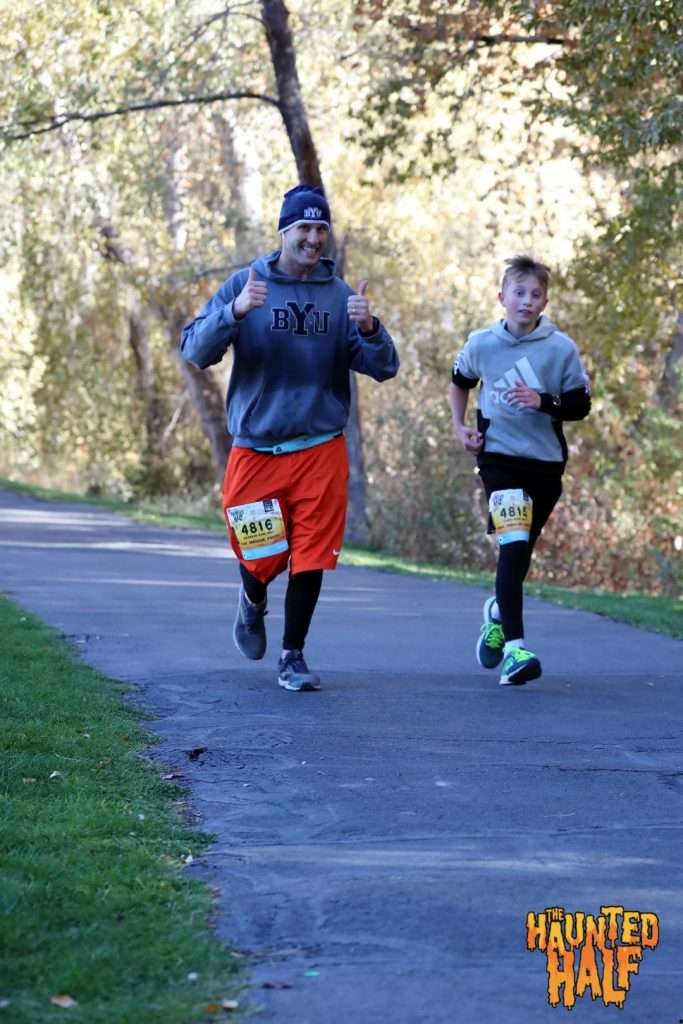 "I would be very realistic and it's not the end of the world to say, 'OK, this year, I'm not going to do a marathon because I had COVID and I had a pretty bad case. I almost went to the hospital and I still feel short of breath when I go anything faster than a walk,'" she said.
Rawlings knows this feeling all too well. Though it's been an adjustment, he's tried to set reasonable goals.
"It is so frustrating. I mean, I can't even begin to tell you… (It's) almost like I had to start all over again," Rawlings said. "If I was able to go three miles, I would say, 'OK, you know, with this next run, I'm going to try to go four miles.'"
Though he is hopeful he will make a full recovery and be able to compete in a marathon again soon, Rawlings is taking it day by day. He said his workouts now include a lot more walking than ever before. Not until recently has he been able to start running long distances again.
"What I didn't realize was that after COVID comes this stage of just being tired all the time with an absolute lack of energy," he said. "I think if I work (hard), I'll be able to get back there again, but it's just taken a lot longer than I wanted."
Rawlings says he relies on running to stay in shape and has been forced to find other ways to care for his health, since his ability to run has been limited.
Most importantly, Rawlings encourages others to stay positive.
"You have to pay attention to your body, because you can't rush into things," he said. "But just don't give up. Just keep working and you'll get there again soon."
Harris tells those who strength train to start at 10% to 20% of the weight they were lifting before they became ill. She also encourages people who work physically demanding jobs to be really careful going back to work.
She also invites her patients to keep a journal to help them track and measure their progress. "Patients do get better over time," Harris said.
×
Related links
Related stories
Most recent Your Life - Your Health stories