Estimated read time: 3-4 minutes
This archived news story is available only for your personal, non-commercial use. Information in the story may be outdated or superseded by additional information. Reading or replaying the story in its archived form does not constitute a republication of the story.
SALT LAKE CITY — While long COVID-19 continues to cause medical problems for thousands of Utahns, new research suggests a blood test could one day help determine a person's risk for the perplexing condition.
Today, there is no standard diagnosis or treatment for long COVID-19. There's also no way to determine who is at risk for long COVID-19 before they catch the virus. But, if a blood test could determine that risk, researchers may also be able to develop treatments and that would be good news for patients with persistent post- COVID-19 symptoms.
"Most days now I feel 90% to 95% better," said Lisa O'Brien, one of Utah's first long-haulers.
She has been experiencing a strange set of symptoms since March 2020. Some of them have been COVID-19 like symptoms, while other symptoms are unique.
"Once or twice a week, I'll wake up and feel like this really weird surge or internal vibration in my chest area," she said. "My lips will tingle or vibrate when I eat certain foods."
She occasionally still feels fatigued and some days does not feel like getting out of bed for part of the day. She is slowly starting to get back into hiking, and other exercises that she enjoyed before she got sick. O'Brien is no longer losing clumps of hair or experiencing drastic fluctuations in her heart rate.
"However, I am one of the lucky ones because I have a lot of friends who are two years into this now and they have not improved as much as I have," O'Brien said.
She met those friends on the Utah Long-haulers Facebook group which she started in June 2020.
That group now numbers 4,000 members and adds five to 10 new members each day, O'Brien said.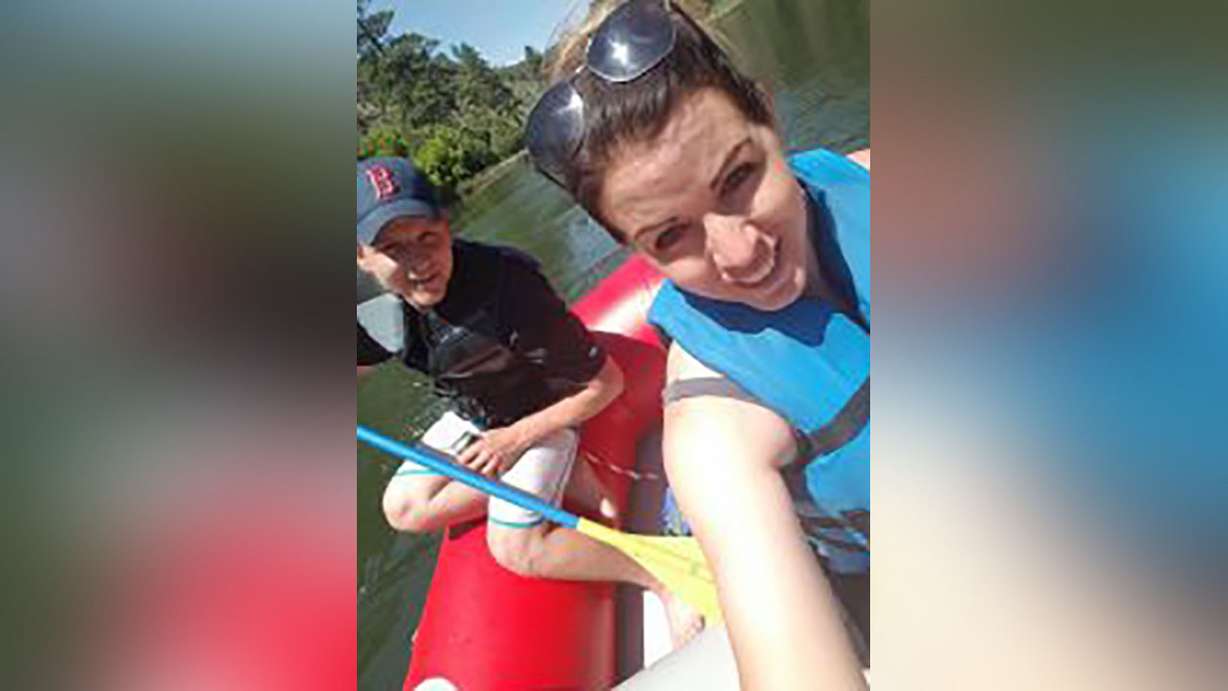 "I've got some friends that have been out of work for two years and it's changed their lives because the symptoms are so debilitating," she said.
New research finds that people who develop long COVID-19 have lower levels of certain antibodies in their blood shortly after being infected.
Dr. Jeanette Brown works with long-haulers as director of the Comprehensive COVID-19 Clinic at University of Utah Health.
"This was a pretty well-done study," Brown said. "They looked at 175 patients with COVID and followed them over a year."
Researchers watched the patients' symptoms, developed a scoring system, and tried to predict from their immune responses who would develop post-COVID-19 symptoms.
"They felt like it was about 75% effective at predicting who is going to have persistent symptoms," Brown said.
If they can validate these findings with more patients, that could help researchers develop new treatments targeting symptoms of the long-haulers.
"You can target potential therapies earlier, or identify those patients for research long term," Brown said. "I think that's how this could potentially help if it was validated."
---
If they can uncover the 'why', why are some people ending up like this? Then, that can lead us to the 'how', how do we treat this?
–Lisa O'Brien
---
And, potentially enable scientists to develop a blood test to predict who may get long COVID-19.
That would be good news for O'Brien and the other long-haulers who have joined her group.
"If they can uncover the 'why', why are some people ending up like this? Then, that can lead us to the 'how', how do we treat this?" O'Brien said.
Dr. Brown says it's estimated that about 30% of those with COVID-19 may experience persistent symptoms. Early signs of which patients might be at highest risk would enable doctors to better understand what causes the condition.
×
Photos
Related stories
Most recent Utah stories