Estimated read time: 4-5 minutes
This archived news story is available only for your personal, non-commercial use. Information in the story may be outdated or superseded by additional information. Reading or replaying the story in its archived form does not constitute a republication of the story.
MURRAY — Ephraim Asiata is used to people cheering for him on the football field.
Today, those same classmates, family members and friends are still cheering for the 15-year-old, but from the parking lot of Intermountain Medical Center, where Ephraim and his family can occasionally communicate with those supporters by flashing their cellphone lights from his hospital room window.
Ephraim was one of three boys from Hunter High School, all football players, who were shot during a confrontation with another group near 4100 South and the Mountain View Corridor on Jan. 13. Paul Tahi, 15, and Tivani Lopati, 14, were both killed.
Muka Atiga said his nephew, Ephraim, was given a 1% chance of living. But that was all Ephraim needed.
"He's so optimistic. He's always been that way, though. He's a confident kid. He's kind of always been the alpha amongst his peers. So that's kind of how he has taken this whole thing on, nothing is going to stop him. The doctors gave him just a 1% chance, and I think that's all he needed. And he's proven that," Atiga said
On Sunday, Atiga, who is acting as the spokesman for the Asiata family, addressed the media to both give an update on Ephraim and to thank the community for their continued overwhelming support, particularly the residents of West Valley City.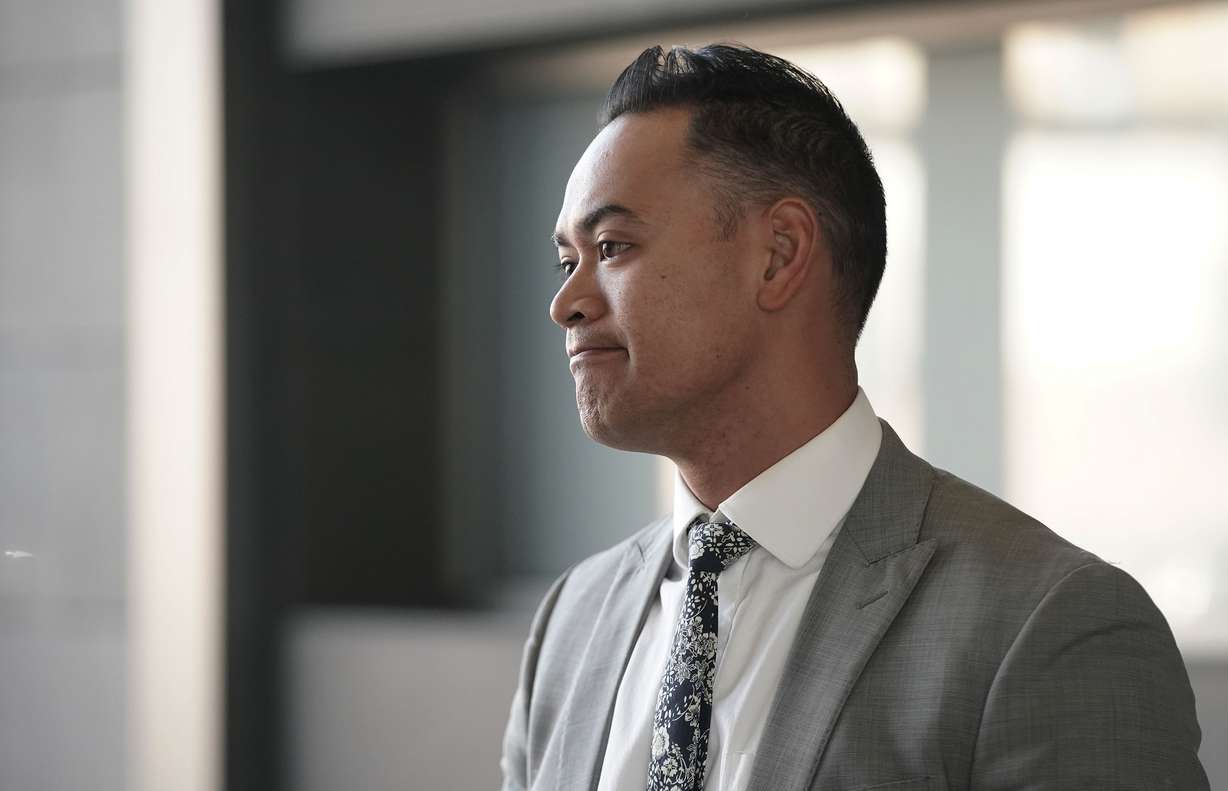 "I'm biased, but there's no community in the world that's more supportive for their people than the West Valley City community. We see that every single day," he said.
Last week, sneaker artist Jonathan Millar held a 24-hour livestream fundraising event on Instagram to raise money for Ephraim and his family. He hoped to complete 37 custom pairs in 24 hours. Numerous fellow artists, athletes and other special guests — including former Utah Jazz player Deron Williams and retired Real Salt Lake goalkeeper Nick Rimando — also made appearances during the broadcast.
For the first few days after the shooting, Atiga said Ephraim could not communicate with his parents. Today, he said Ephraim is not only able to talk to his family, but he has also been out of his bed and in a wheelchair, and was recently moved out of the intensive care unit. Ephraim still "has a long road ahead of him," but the family is hopeful he will be released from the hospital in a few weeks.
"He's always been known for proving us wrong at everything else, so it may be sooner," Atiga said. "He's a miracle. Anything outside of the bed, it's a miracle already."
Atiga said Ephraim's parents have been by his side since he was taken to the hospital. Matt Asiata, Ephraim's father, played football for the University of Utah and in the NFL for the Minnesota Vikings from 2011-2016.
Meanwhile, other family members and friends have camped out in the hospital parking lot ever since the tragedy. On Sunday alone, an estimated 100 cars were expected to fill the parking lot outside Ephraim's window just for him, his uncle said.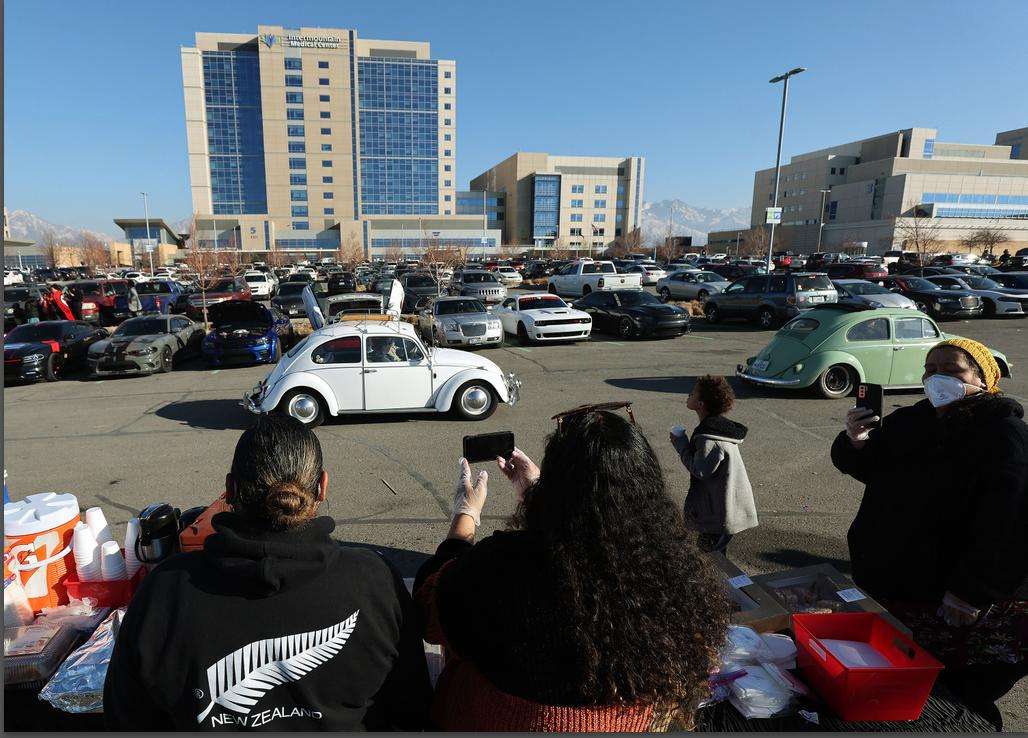 Atiga noted that Hunter High students have been on distance learning, and "they've been learning from the parking lot."
But it's that kind of support — that cheering from the crowd and support from his peers on the sideline — that Ephraim "thrives" off of.
"He's well known for his athletic ability. And so in football, everyone's cheering for him. It's the same exact feeling in the parking lot, every time they see those lights going from the window, everyone is cheering as if he's on the football field," Atiga said.
He also offered condolences to the families of the other two boys, both of whom Ephraim's family was close to.
"Those families, we hurt for," he said.
Paul Tahi was laid to rest on Saturday. Atiga said knowing his nephew, he believes Ephraim will live the rest of his life in honor of his two friends.
The 14-year-old boy accused of shooting the others, also a Hunter High student, remained in juvenile detention Sunday. During a detention hearing on Wednesday, prosecutors said they could be ready to file formal criminal charges against him as early as Monday, and they plan to charge the teen as an adult. His next court hearing is scheduled for Wednesday.
×
Photos
Related stories
Most recent Utah stories