Estimated read time: 5-6 minutes
This archived news story is available only for your personal, non-commercial use. Information in the story may be outdated or superseded by additional information. Reading or replaying the story in its archived form does not constitute a republication of the story.
SALT LAKE CITY — A man who has had an outstanding $1 million warrant out for his arrest for 4½ years accusing him of shooting and killing a 16-year-old boy who was "egging" cars has been arrested in Mexico and returned to Utah.
Salt Lake police on Friday announced that Fortunato Nato Villagrana, 27, had been transported back to Salt Lake City by the U.S. Marshals Service following his arrest.
Paris' mother, Ashly Gustin, could hardly contain her excitement as she broadcasted a live video on the Justice for Paris Gustin Facebook page at 11:25 p.m. Thursday, right after Villagrana was booked into the Salt Lake County Jail.
"That is right, that is right, that is right, Villagrana has been captured and is finally, finally in jail and going to be serving time for my son, Paris Gustin's murder," she said while holding up a wanted posted with the word "captured" printed across Villagrana's photo.
Gustin said Villagrana has actually been in custody since July but had been fighting extradition back to the United States. She called his arrest and return to Utah a bittersweet moment.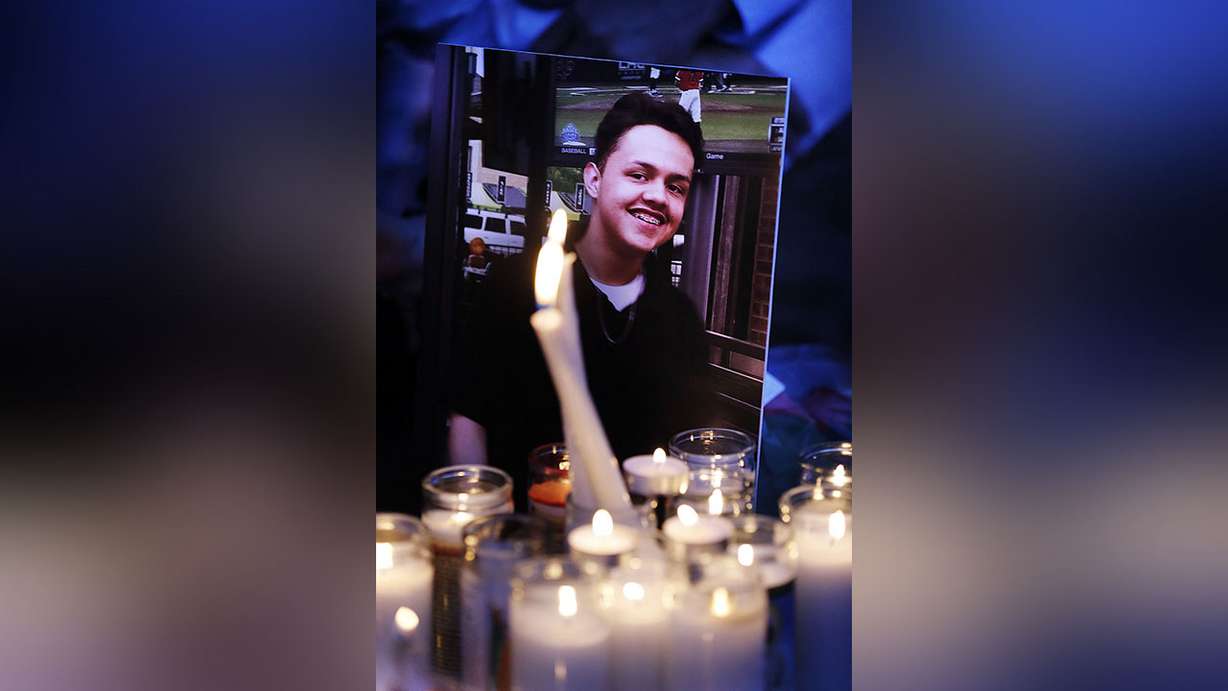 "I'm so happy right now. I don't even know what to say or do, honestly. This is a joyous moment for me, obviously, as we are now in year six. It's a bittersweet moment, though, as obviously there's so many families waiting for their justice," she said.
During the early morning hours of July 5, 2016, Paris Gustin, 16, was inside a Honda Civic with two other boys, both 16. They were driving around and throwing eggs at people and other vehicles in the Fairpark neighborhood near 600 North and 1100 West.
Gustin, who was in the front passenger seat, threw an egg through the open window of a Nissan, which hit the driver, Villagrana, in the ear, according to charging documents.
An upset Villagrana drove to his home to retrieve an AK-47, the charges state, and then he and Martin Antonio Cruz, now 27, went looking for the car. Police say they spotted the teens near 600 North and 1000 West, made a U-turn in the street and began chasing the boys.
Villagrana leaned out the front passenger window and fired several shots from about a foot away, striking Gustin in the head and back, according to the charges. Gustin yelled to his friends that he had been shot.
In February 2017, Cruz was arrested and both men were charged in 3rd District Court with murder, a first-degree felony; discharge of a firearm causing serious injury, a first-degree felony; and two counts of discharge of a firearm, a third-degree felony. A $1 million arrest warrant was issued for Villagrana.
Cruz's court case is still ongoing. His next court hearing is scheduled for Jan. 24.
"Even though there are monsters that go bump in the night, everything that is done in the dark eventually comes to light. And people like this are caught," Ashley Gustin said in her video.
Gustin said the big break came after she was able to get wanted posters of Villagrana distributed on Facebook in Mexico. Because of that, she said she received a tip about a year ago from someone who knew where Villagrana was. She said she has had to remain quiet publicly about police efforts to arrest Villagrana. But once he was flown back to Salt Lake City on Thursday night, she was allowed to reveal the secret she had been keeping for months.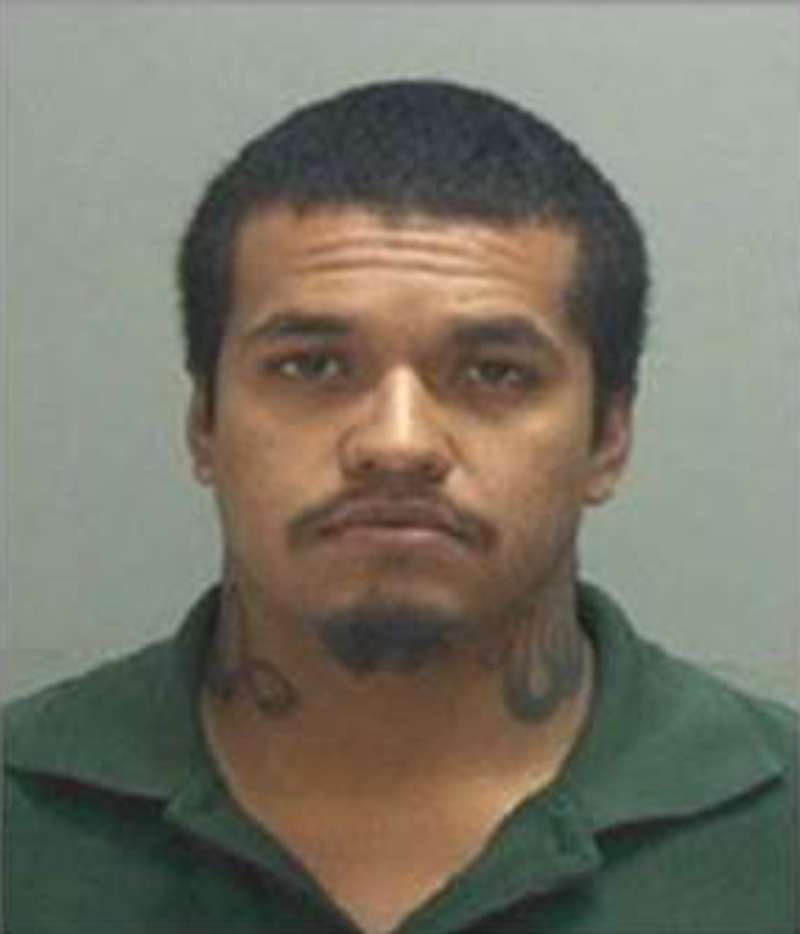 When talking to Salt Lake police detectives, Gustin said she made sure that they delivered a message to Villagrana from her.
"Please make sure to tell him that Paris' mom said 'Hi,'" she said. "And to make sure to tell him I told you I was coming for you."
Now Gustin said she hopes to see Villagrana face-to-face in a courtroom.
"I would love nothing more than for him to see the face of the mother who literally has not stopped looking for him, like she promised him she wouldn't," she said. "I want him to see me and I want to see him and really just can't wait to make him pay for what he's done to Paris."
During her 12-minute video, Gustin also talked about the senseless crime that took place, and how other people committing gun violence in the city today are hurting not just the victims and their families, but an entire community.
"The hurt you cause, and the pain, it's unnecessary. If you want to be a tough guy, go fight. That's what we used to do back in the day. Take a ... whooping. Don't be scared.
"I take comfort in knowing that my little baby is safe and people like Villagrana and Martin Cruz can never hurt him again for something so innocent as throwing an egg. Who does that?! Paris was not raised like that. He knew better. He wasn't the type to vandalize people's things or disrespect them. I don't believe this was ever his idea, I think he just went with the flow. Nonetheless, he was wrong for it. But, again, he should not have paid for it with his life," his mother said.
Gustin also encouraged other families who have lost children in unsolved murders, such as Rosie Tapia's mother, to not give up hope.
"For all those families out there waiting for their day, I hope this gives you hope to never give up," she said. "There is more good than there is bad out there, and I have to continue to believe that."
×
Most recent Utah stories