Estimated read time: 5-6 minutes
TURKEY TOWN — Thanksgiving is about more than a plateful of turkey, stuffing and mashed potatoes — it's about expressing gratitude. And if reading books can help children develop empathy, surely reading about giving thanks can help them develop an attitude of gratitude.
There are plenty of children's books that beautifully illustrate the meaning of Thanksgiving, and we have rounded up some of those for you to enjoy this holiday season. So, between stuffing yourself with turkey and gearing up for pie, put on your fat pants and enjoy reading these fantastic picture books with your kids.
Omu is making a thick, red stew for supper, and she looks forward to a delicious meal. She decides to read a book as her soup simmers on the stove, and as it cooks the smell wafts down to the street, intoxicating many passersby. As Omu reads her book, she is continuously interrupted by people who want to try her mouth-watering stew. She shares with everyone who knocks at her door; but by the time it is her turn to eat, her stew is all gone. But don't worry, the story has a happy ending with a lesson about giving back.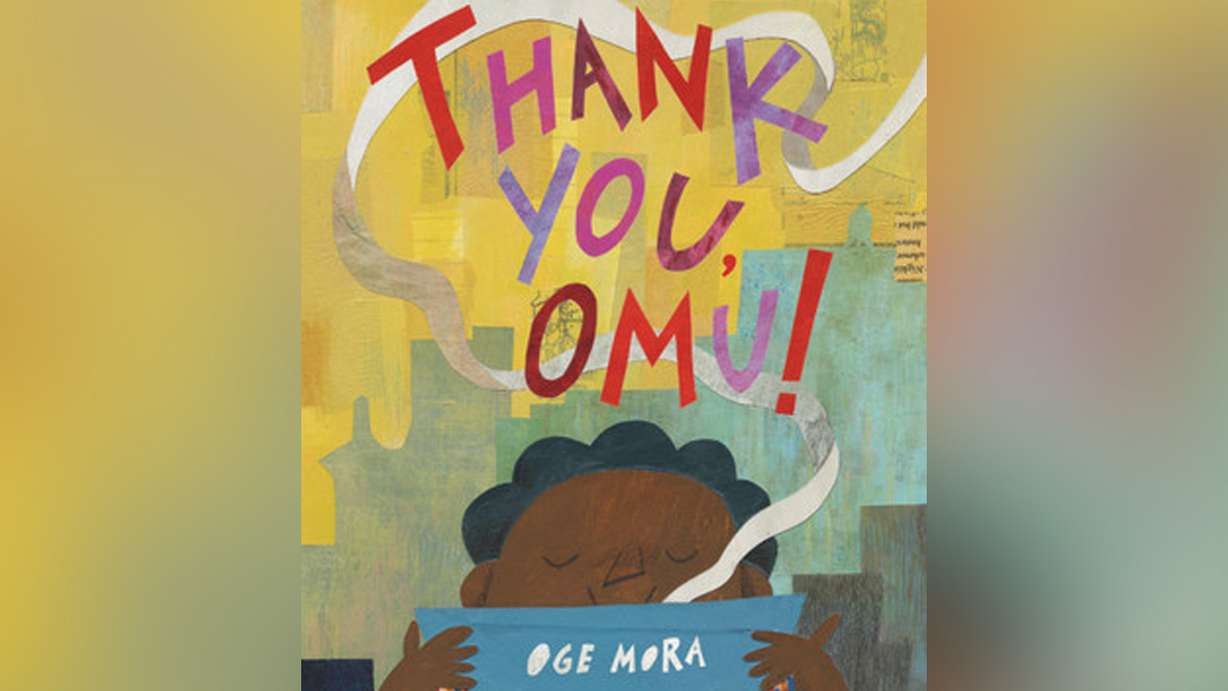 ---
This heartwarming book takes us through a thankful journey of a little girl who is making a paper chain of the things she has been grateful for throughout the past year. When she has a hard time thinking of all the things she's experienced that year, she starts by looking at the things right in front of her. As the wheels spin in her mind, she discovers many things to be grateful for, big and small, such as: stars and candles to make wishes on, color, wind and sand (but not at the same time), a cloth on her forehead when she feels sick, the warm spot under the covers where someone has been sleeping and much more. This book is a great reminder that we have many, many things to be grateful for even if it's hard to think of them.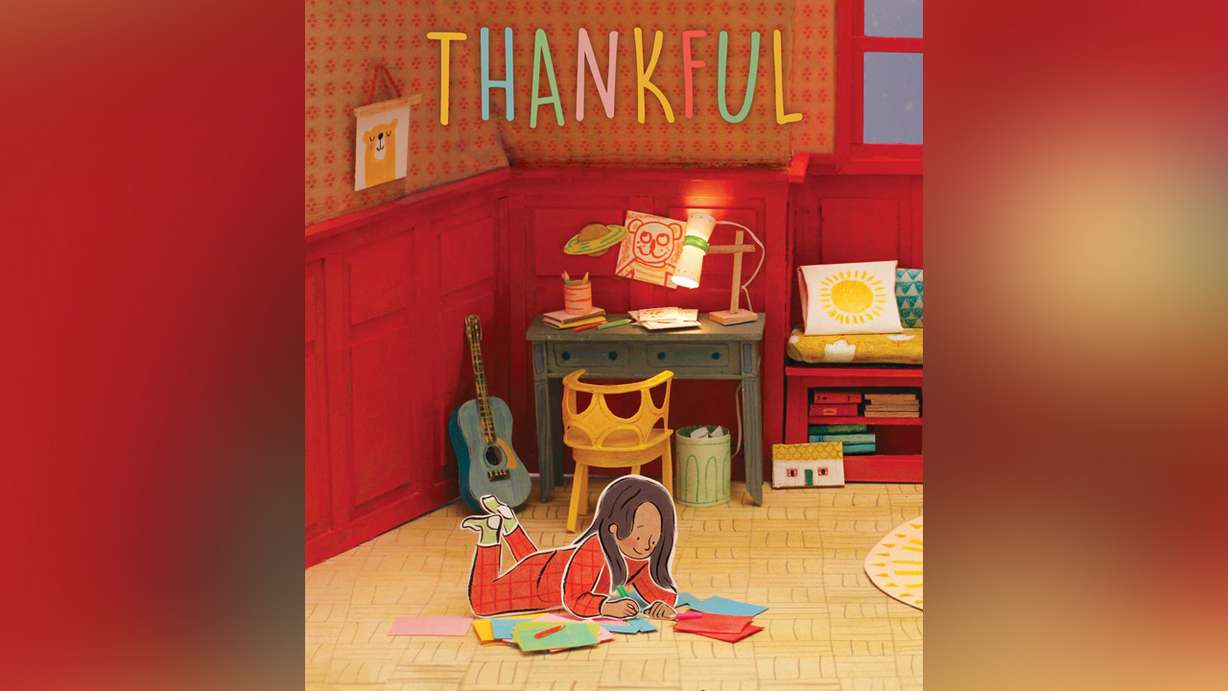 ---
Written from a child's perspective, this book paints a perfect picture of what it's like to anticipate and experience a traditional holiday as a kid. The idea of eating Thanksgiving dinner in the woods will have you envious that it's not your own tradition as you pour over the gorgeous illustrations in this book and admire the atmospheric descriptions of their forest feast.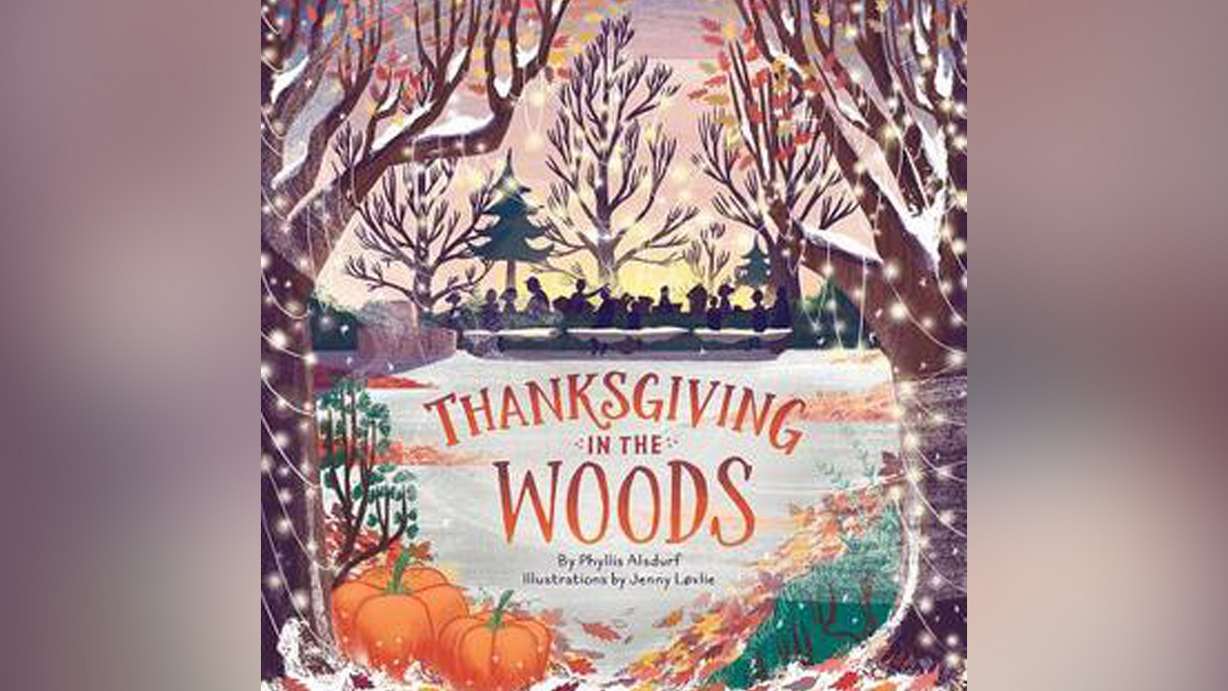 ---
Elmore the porcupine is lonely. He'd like to make friends, but the other animals in the woods think he is too "prickly" to hang out with. This understandably makes Elmore sad, and he mopes around for a while before executing a brilliant idea to utilize his porcupine-ness for good. As he learns the lesson of giving to others, he draws in the friends he so wishes for. This is a great story for teaching kids how to give instead of just expecting to receive.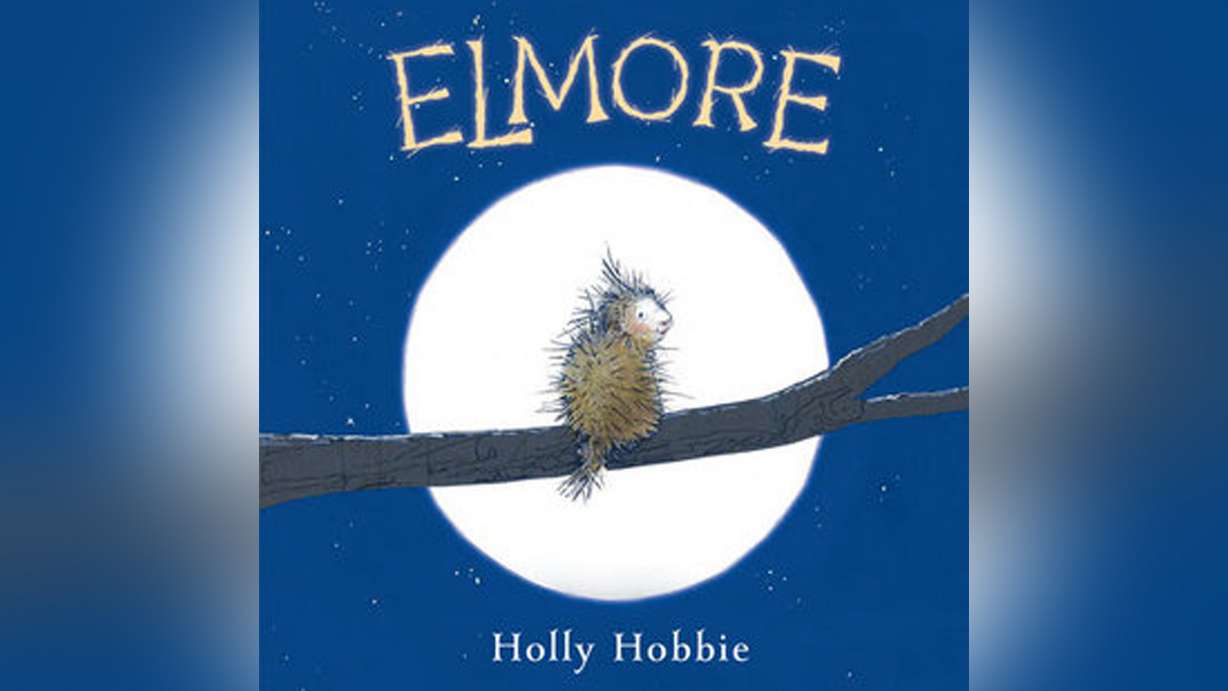 ---
Reading about food is nearly as fun as eating the food itself, and this book perfectly proves that. Each page in this cute story expresses gratitude for the many "behind-the-scenes" people and things that go into a delicious apple cake. It's a great example for children and adults alike to recognize the domino effect of all the little things in life that impact another. Plus, the book is punctuated by an actual apple cake recipe, which would be so much fun to make with kids.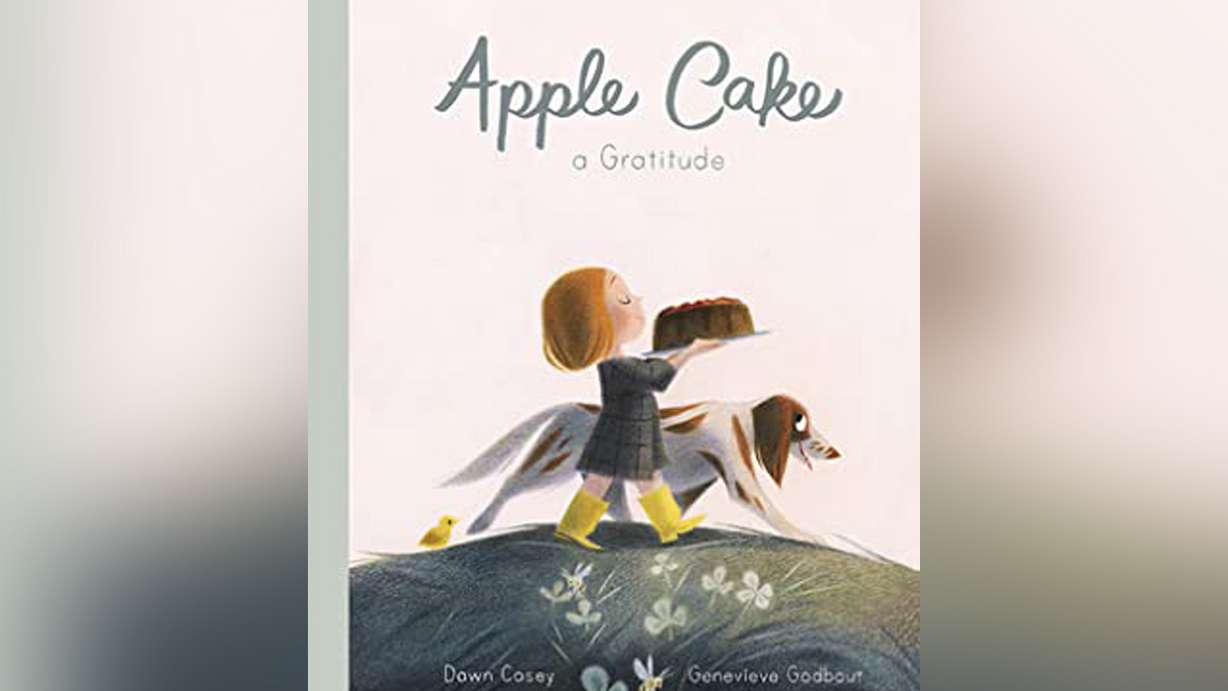 ---
Mrs. Moose wants a turkey for Thanksgiving and Mr. Moose does not want to disappoint her. So, as any good husband would do, Mr. Moose sets out on a quest to find a turkey for his wife. Some friends join him on the ultimately successful hunt ... but the ending will surprise you in a completely endearing way. Your kids will love the pictures, characters and the conclusion of this sweet story.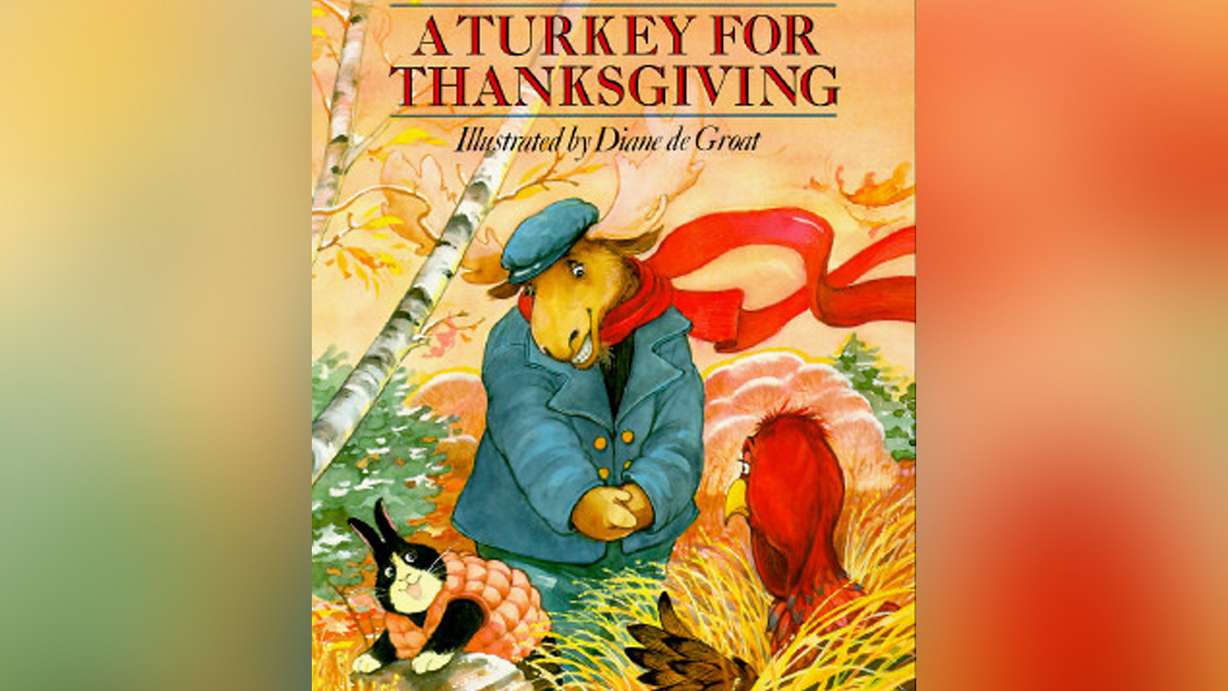 ---
It's Grace's birthday and she has a big wishlist. After she enjoys her party and opens her presents, she decides to write thank-you letters to everyone who gave gifts to her ... which inspires her to write thank-you letters to everyone she can think of. She even writes a letter to the sky for being so blue. This is an adorable book for inspiring kids to think about all the people and pets that make their lives a little brighter. Plus, reading it would perfectly set up a thank you-letter writing activity for afterward.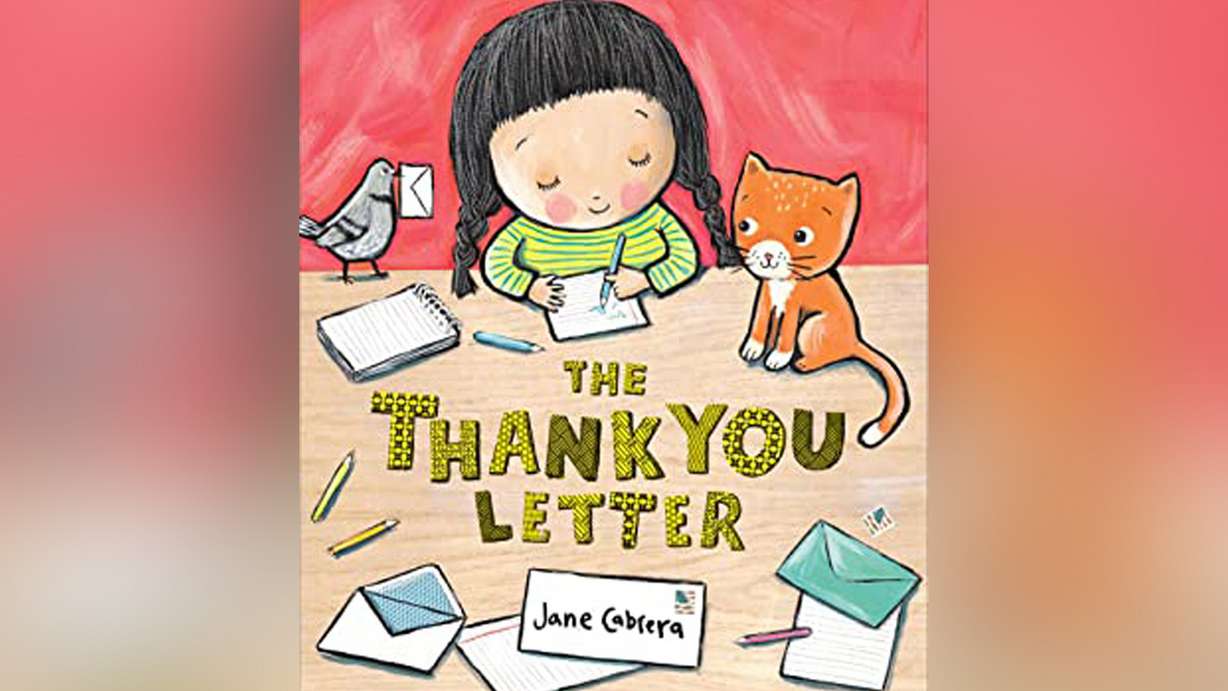 ---
Turkey has a problem: It's Thanksgiving Day and he has overcommitted himself to too many friends' Thanksgiving feasts. He has his doubts about being able to eat all of the food that will be prepared, but his fear of disappointing his friends outweighs his culinary dilemma. As he goes from house to house, eating different kinds of cuisine, he gets more and more full until he eventually falls over! This is a fun read for getting your kids excited for Thanksgiving dinner.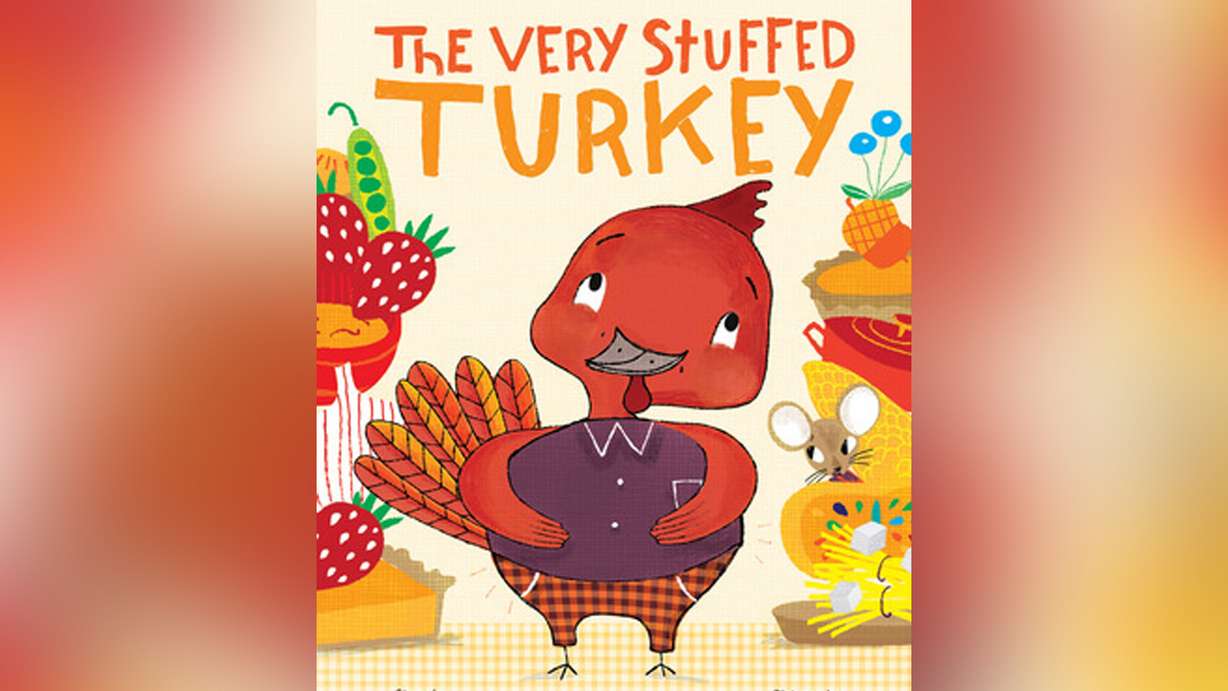 ---
When Punky is feeling the grumpies and doesn't think they'll go away, her Grammy presents her with a grand adventure: making a blessings jar. A blessings jar is a visual way to remember all the blessings Punky experiences throughout the day. Punky's day with her Grammy is a reminder of the joy the simple pleasures in life bring — especially the joy of making memories with loved ones.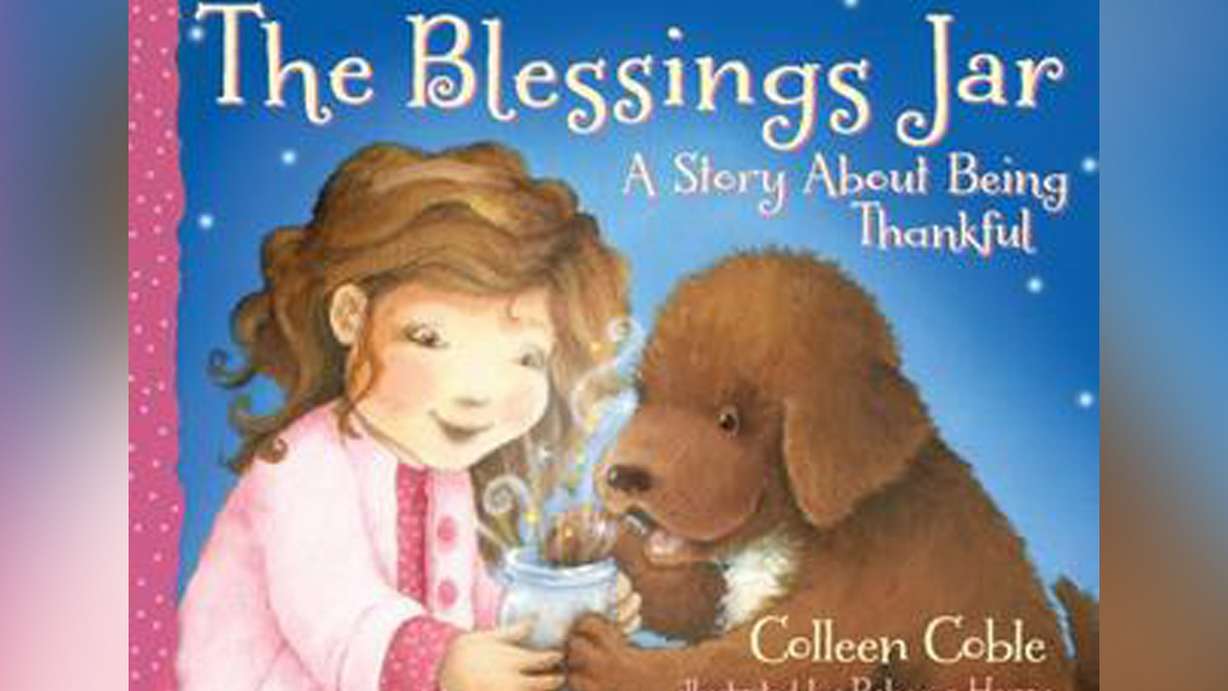 More Reading Recommendations:
---
×
Related Stories