Estimated read time: 6-7 minutes
ANTELOPE ISLAND — Carl Aldrich always considered himself an extreme skeptic. He'd heard all the stories surrounding Fielding Garr Ranch — that visitors came away feeling like they were being watched or even touched, that some saw apparitions, and that doors opened on their own.
And then one day, when he was alone in his office, the ranch manager suddenly smelled a "light and flowery" woman's perfume. Nobody was around.
"I pulled out my phone," Aldrich recalled. "I've learned from watching other paranormal investigators to kind of have a recording going, so I started recording audio and I asked, 'What are you doing in my office?' It's very faint, but you can hear a voice saying, 'Looking for you.'"
He had no explanation, nor did he for other events he and other workers have experienced on the property at other times.
"One of my employees was locking up one night and she went through and closed everything up," Aldrich recalled. "She likes to make sure everything is neat and orderly for the day after."
As part of her check, Aldrich said the woman noted that the kitchen cabinets in the historic ranch house were all closed and that the doors inside were locked.
"Then, she came back the next morning and opened the door and saw that each of these (cabinet) doors was open a little bit — just slightly, maybe two inches, but all of them the same amount."
Aldrich said the cabinets do not come open easily on their own, and some require some force to pull open.
"Something had to be in here manipulating that," he surmised. "I don't have an explanation."
A source of dark energy
It's stories like those surrounding the 172-year-old ranch, which came into being after Fielding Garr first explored the island in 1848 and began work on the ranch house a year later, that have attracted paranormal investigators like Chris Harmon.
Harmon, co-founder of the Western Association for the Science of the Paranormal or WASP, has been out to the island with his crew more than a dozen times over the past three years.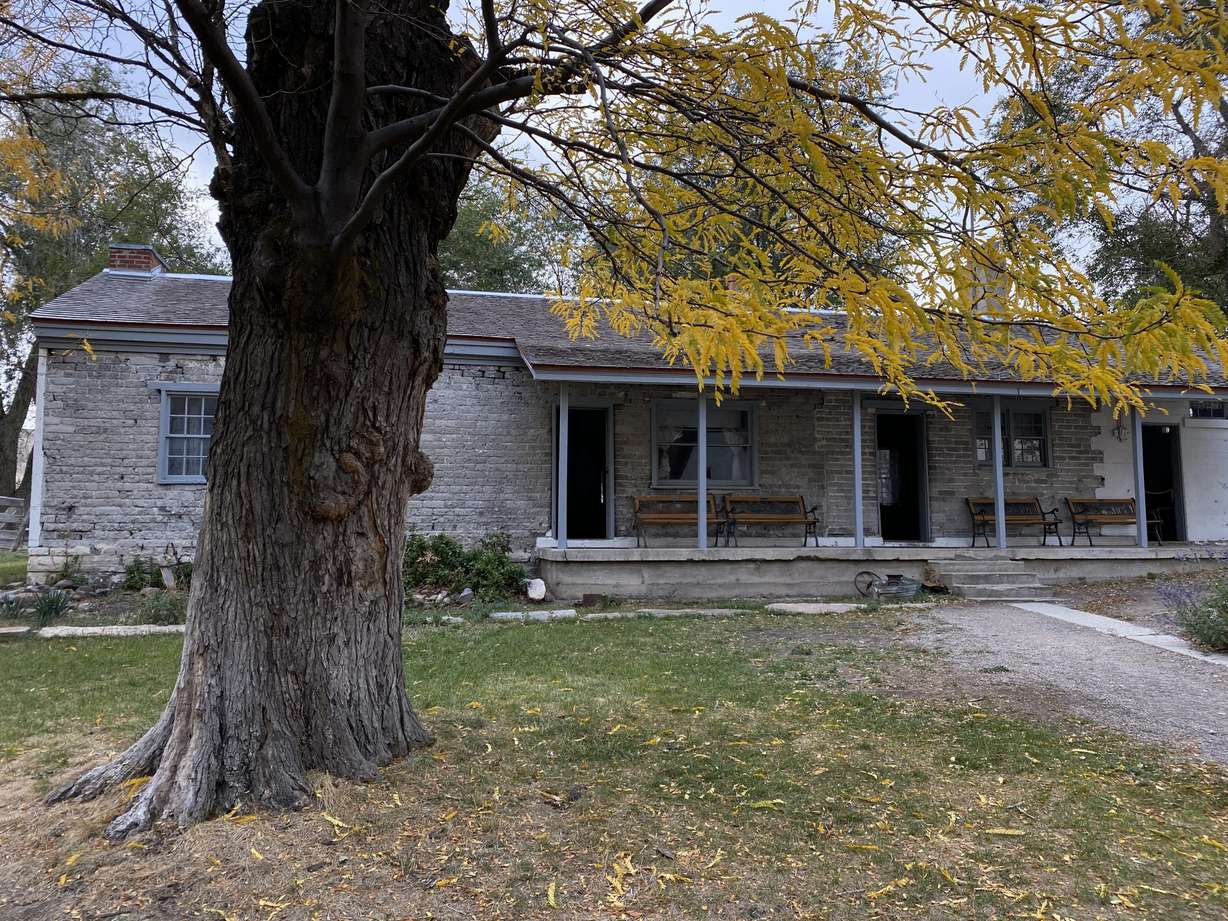 "Every time we come out here, something different always happens," he said. "We were out here Labor Day weekend of 2019 when around 2 a.m. to 4 a.m., we were out at the ranch house experiencing stuff outside. We go outside and there's something rushing toward us which we could not see. We saw the grass moving, but nothing else."
The woods that shroud the ranch from the island's shoreline have become a particular point of interest. WASP investigators suspect a dark energy inhabits the area.
"Last year in September, we had a couple people who were there inside the woods, and both were attacked with the same scratch mark on both sides of the shoulder," Harmon said.
Harmon said the group has regularly experienced transient feelings of sadness and disorientation. The source of the dark energy, even among the same group, appears to be up for debate.
"We don't know exactly what happened out on the ranch," Harmon said. "I've heard stories about a ranch hand who was hurting children, and it could be that ranch hand or it may be a dark spirit from that. It also could have been brought here by other people because spirits do tend to attach themselves to human beings and leave them once they find a spot they're happy with."
Stephanie, a psychic medium and intuitive with the group, said she senses that the dark energy is not due to anything ancient or historical, but likely something more recent.
"I truly feel like there might have been either some kind of rituals or there might have been something, maybe young kids played with Ouija boards, or something was done out there that maybe shouldn't have been done," she said.
Investigation
On the night of Oct. 13, KSL's Andrew Adams and photojournalist Jay Hancock followed the WASP crew as they, once again, investigated the historic ranch house, the neighboring museum, and the woods that surround the property.
An initial electronic voice phenomenon session in the ranch house seemed quiet as it played out live. Harmon noted a three-degree temperature change inside the room, but a variety of devices used to detect paranormal activity picked up little.
Afterward, an analysis of audio picked up a faint EVP of a groan or the word "hello" shortly after Harmon deployed multiple devices on the floor.
Following the initial session, investigator Chris Black's word-generating PX Ovilus Puck device started to turn active.
"What is your name?" questioned Black. "How old are you?"
"Fifteen," the device seemed to respond, about two minutes after the question.
Black and Harmon acknowledged direct responses sometimes seem to arrive delayed.
The group next investigated the ranch's museum, which contains numerous historic artifacts and photos.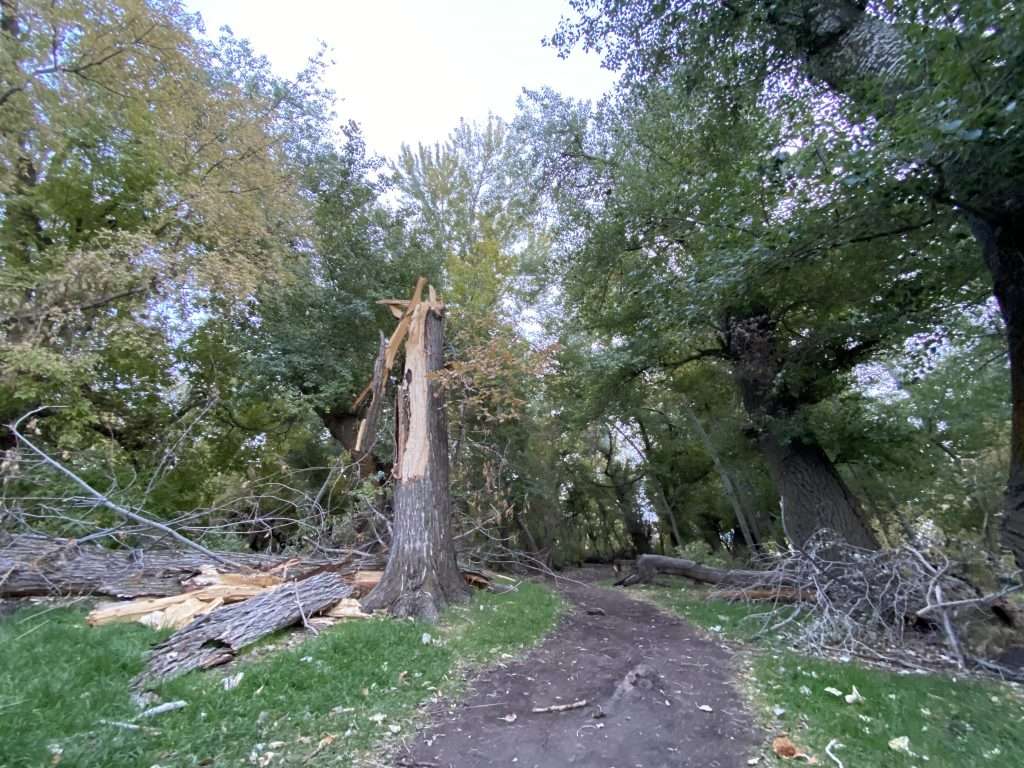 While that EVP session also was largely quiet, Adams and Stephanie both said they heard a short whistle. The sound did not show up on any recording device afterward.
The night grew considerably more interesting as the WASP team ventured into the woods.
A false alarm came when a tree mysteriously started to rustle. Upon further investigation, the source of the rustling wasn't mysterious after all — it was simply a porcupine.
Black, however, began to note disorientation and a headache as his PX device began rattling off several negative responses including, 'beware,' 'hide,' and 'hostile.'"
"Earlier, it said my name and said, 'suffer,'" Black said.
Perhaps it was foreshadowing what was to come.
After conducting an EVP session in an area of the woods the group refers to as "the depression" because of a rock in the middle of a sinking circle of ground, Stephanie noted some kind of presence or energy seemed to be hanging over the area.
"There's something right here," she said. "(I'm) just not quite sure what, you know, but it's heavy. Maybe Chris is right — we need to leave!"
As the group began to make its exit from the woods, multiple members of the group stepped by an opening in the trees and felt compelled to investigate over by what turned out to be a bench in the middle of the brush.
Not long after Black sat down on the bench, he said he felt a scratch.
As he pulled back the long sleeve of his hoodie, a camera documented what appeared to be a scratch that had formed on Black's left forearm.
"It felt like just a regular scratch, but there's no way I could even scratch myself through two layers of hoodies," Black said.
Stephanie noted that she was being affected at that same time.
"The minute you got scratched — that's when I started feeling really sick and dizzy and nauseous," she said. "So, you're going to have to be cleansed, my friend."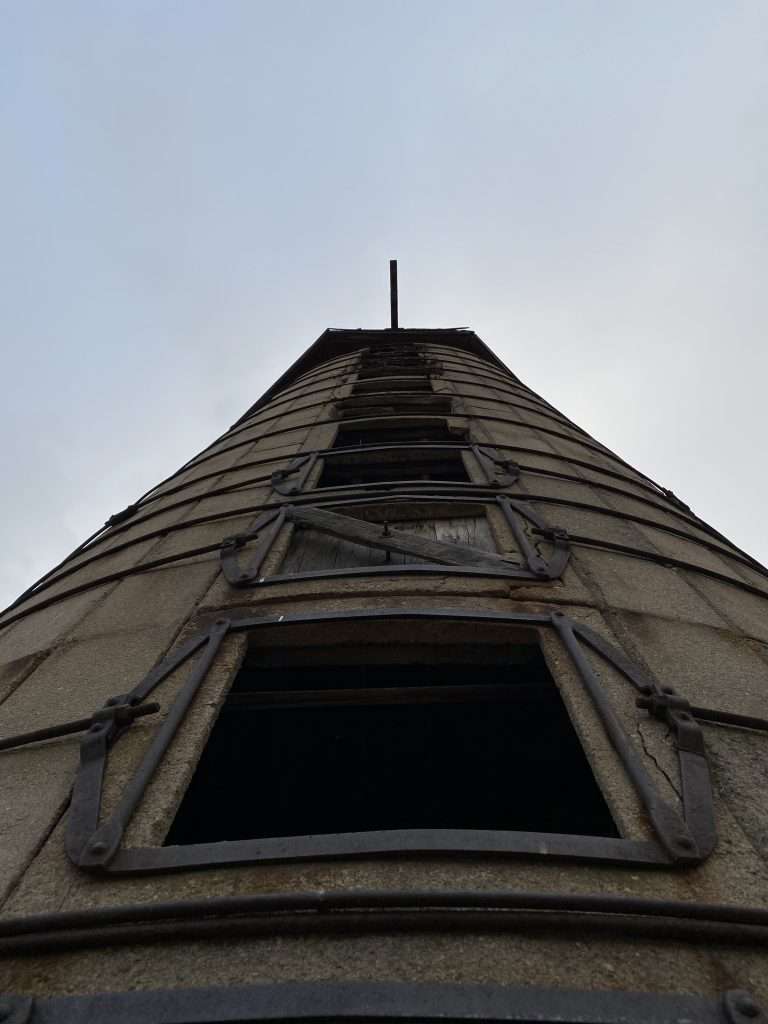 As the group returned to the makeshift base they had set up in the barn, all of the investigators took part in a sage ritual to, in theory, release any negative energy that may have possibly become attached to any member of the group.
While Harmon and his crew came no closer to answers that night regarding what was responsible for the unexplained events at the ranch, he said he believed explanations were out there.
"Not everything is paranormal," Harmon said. "That's why we study it is to see what is going on and how we can debunk it if it's not paranormal."
Aldrich, still a skeptic, said he can't exactly rule out any possibility at the historic ranch — even the paranormal.
"It's very creepy," Aldrich said. "I don't want to jump on the ghost bandwagon, but I'm open to it."
×
Photos
Related Stories