Estimated read time: 8-9 minutes
This archived news story is available only for your personal, non-commercial use. Information in the story may be outdated or superseded by additional information. Reading or replaying the story in its archived form does not constitute a republication of the story.
Editor's note: This article is a part of a series reviewing Utah and U.S. history for KSL.com's Historic section.
SALT LAKE CITY — As a team of archeologists and volunteers sifted through the fragmented remains of a once-thriving town along the original transcontinental railroad last fall, they spotted some vertical timbers sticking out of sand dunes in the area.
They figured the upright posts may have once been a part of a wall to some sort of structure that once existed when the town emerged out of thin air in the late 1860s and early 1870s as a result of the important railroad project. As they dug deeper, they found charcoals that indicated the structure once burned, which made sense because many of the structures burned down as the city disappeared as quickly as it appeared.
They were then flabbergasted by what they discovered next. They stumbled across the floorboards of a house likely built in 1869 or 1870, a home probably for multiple Chinese railroad workers, said Chris Merritt, the preservation officer for the Utah Division of State History.
"This is the first fully-excavated Chinese home on the transcontinental railroad regardless of state," he said. "That's a pretty exciting data point. It really helps us understand the technology they were using to build it with, the materials and also the style."
Through additional investigation by staff and volunteers, they were able to identify the home. They also learned that the building was more vertical than horizontal, which is the traditional style of homes today. The boards that made the home, Merritt added, were likely from surplus materials used to construct the railroad.
"That was really exciting," he said. "So we came back the next year and fully expanded this."
Archeologists with the Bureau of Land Management and Utah State Historic Preservation Offices on Friday unveiled their findings from those two archeological digs of the Box Elder County ghost town, sharing what they've found that has helped change what's known about a major community lost in time.
One century's trash is a treasure today
Terrace is a difficult place to find today because, well, there aren't any buildings left standing.
The town was formed in 1869 at about the same time that the transcontinental railroad was completed. It served as a key railroad maintenance town north of the Great Salt Lake and had about 500 residents at its peak, as well as two hotels, five saloons and many other businesses. Since many of the railroad workers were Chinese immigrants, Merritt pointed out that Terrace was the third-most populated Chinese immigrant community in Utah by 1870, behind other railroad hubs, Ogden and Corinne.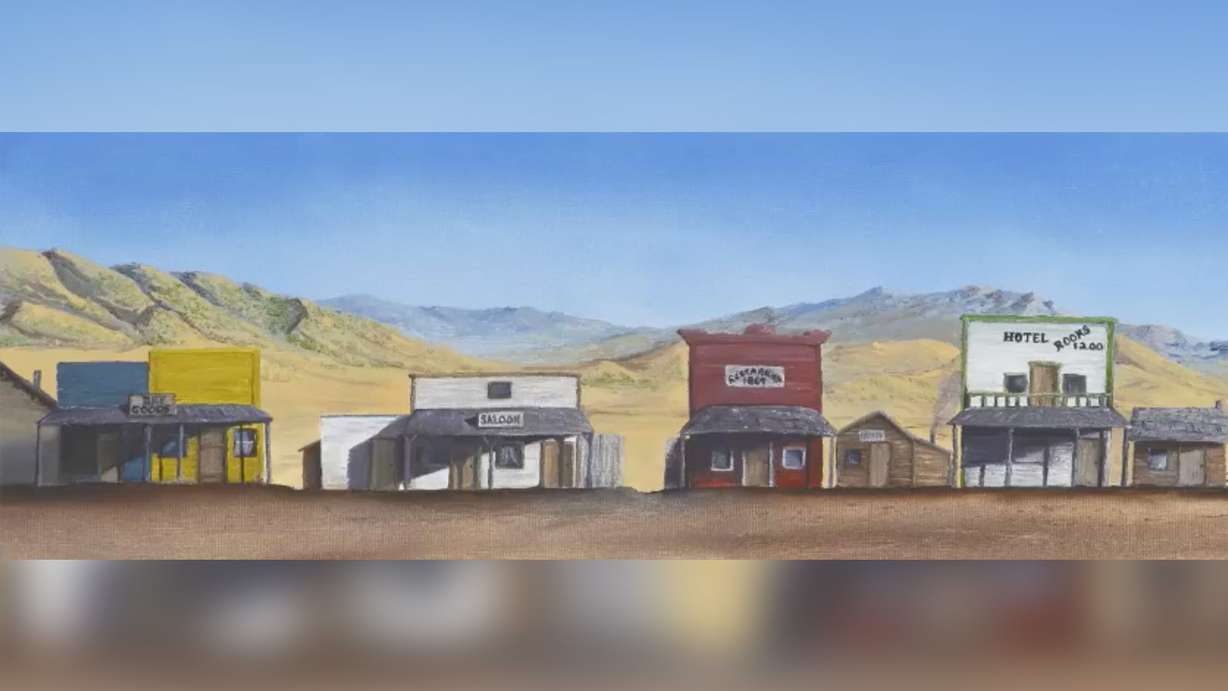 However, it was mostly abandoned by the early 20th century. Its demise was partly due to the struggles to get clean water but mostly because of the Lucin Cutoff that opened in 1902, allowing trains to cross the Great Salt Lake instead of going around it and to places like Terrace. There was also a large fire that burned many of the buildings on Main Street in the early 1900s. By the 1940s, the historic railroad line and remaining pieces of materials in the area were collected for scrap.
"While there are no living people in this town site that was once bustling back in the 19th century, the stories are still there," Merritt said. "The stories we have are really important."
But those stories only remain in the form of shards of material left by the people who once lived there. Most pieces are no larger than a pebble.
When Rep. Karen Kwan, the president of the Chinese Railroad Worker Descendants Association and House minority whip in the Utah Legislature, first visited the place, she wondered why there was so much trash scattered across the land — or at least she thought it was trash.
"It was literally littered with artifacts and it never occurred to me that they were artifacts," she said.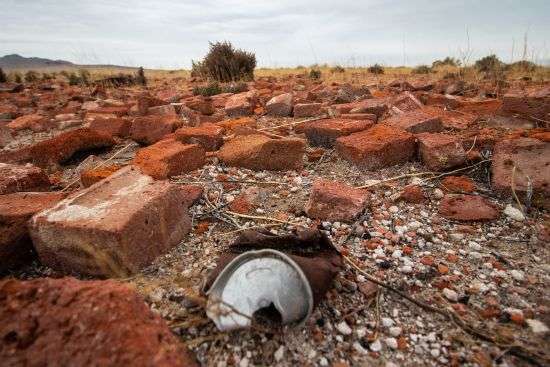 It doesn't look like much to the naked eye, but the remaining pieces of glass, ceramics, wood, bricks and other materials tell a whole story that otherwise wasn't documented. So a team of archeologists from the BLM and Utah State Historic Preservation Office, as well as volunteers from various states, carried out two archeological fieldwork trips in September 2020 and again in May to dig deeper into the past.
The teams of experts and volunteers conducted "painstaking" work to catalog everything they did on the land, which takes a lot of time and effort, Merritt said. They analyzed the land and the materials, which helped figure out the past.
"This is slow and patient work," he explained. "Archeology is a far thing from sexy History Channel shows. It is dirty, it is hot, then cold, then wet, then frozen and it's also detailed."
While the biggest individual find was the remains of a house, their work helped historians rewrite the official history of the ghost town, which was published earlier this year. The complete history, Merritt said, was difficult to put together from written records because surviving documents from the time didn't include Chinese residents and most of the Chinese workers' correspondence didn't stay in Utah.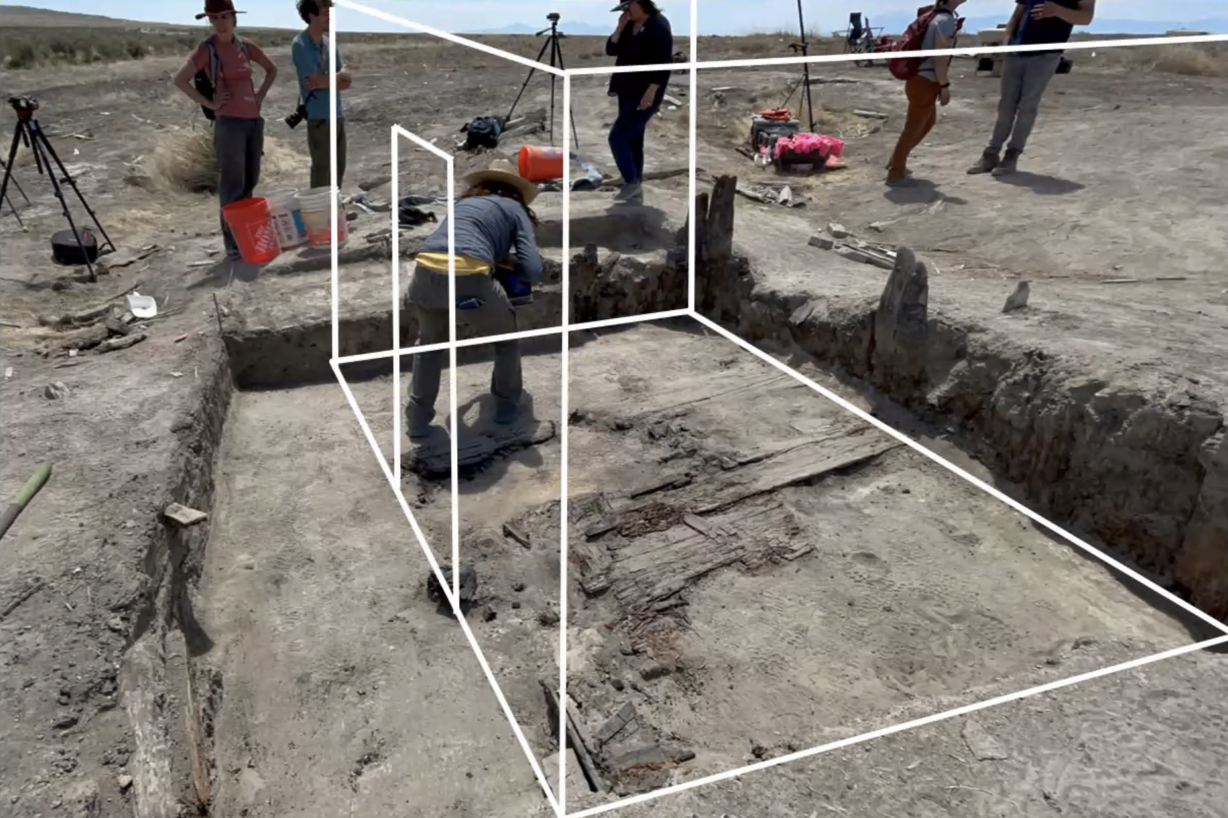 The archeological searches over the past year filled in some holes in history. For instance, most of the pieces of materials left by Chinese residents were found separate from non-Chinese residents, indicating some form of racial segregation existed; however, Merritt said there isn't any documentation to prove the segregation was forced by any sort of railroad company law.
They found old Chinese currency and even the base of a Chinese porcelain bowl that was popular by the end of the 19th century. Peanut shells, melon seeds, Chinese dates and other food waste were also recovered, indicating the diets of the Chinese workers. The team also found proof of at least one Chinese business located on Main Street Terrace, which wasn't listed at all in preserved documents.
In short, they found a history gold mine.
As a representative in Utah, Kwan views the recent discoveries as significant for the state's history. But on a more personal level, the findings mean so much more.
"How it feels for me must be how it feels when a person goes (and visits their) ancestral homeland," she said. "I didn't cross an ocean, it feels like I traveled across time. It places me not only physically but emotionally in connection with a grandfather — I don't even know his name. It's very personally important for me."
The fight to keep the site preserved
Merritt and Michael Sheehan, an archeologist with the Bureau of Land Management, say vandalism and looting is an issue that's existed likely since the 1940s. Even the discovered floorboards — the finding that wowed them — had signs of vandalism in recent decades. Another problem is people who pick up pieces of history and move them to new sites away from where it was, which also takes away from understanding the past.
Those issues worsened in the 1970s when bottle collecting became a popular hobby. Both looting and vandalism are illegal on federal lands but it's hard to stop because the site is very far from any civilization.
"We have a site that's remote and heavily visited, which when taken together, make it very difficult to protect," Sheehan said. "That has pretty significant consequences for the integrity of the site itself and how we can understand that site.
But it's not just that. Last year, a wildfire destroyed one relic of the transcontinental railroad and damaged another. The fire was not human-caused but spread to the pieces of history as a result of invasive cheatgrass. While experts look to figure out a way to solve the wildfire problem, they've added fencing and new signage this year in an effort to thwart at least unintentional damage.
---
People who are going out intentionally looking for artifacts, it's not only a shame it's a crime.
–Rep. Karen Kwan, president of the Chinese Railroad Worker Descendants Association and House minority whip in the Utah Legislature
---
The state also recently launched a program aimed to educate people who travel onto public land on how to spot land vandalism and report it to help out the inability to have officers in every public land location at once, said Elizabeth Hora, an archaeologist for the Utah State Historic Preservation Office.
Merritt likens taking pieces of the past to someone ripping out pages from a beloved childhood book that someone else would like to pass down to their children. That's because the remains of Terrace are still very much important for the descendants of the Chinese railroad workers who may very well have lived and worked there.
Margeret Yee, the chairwoman of the Chinese Railroad Worker Descendants Association, believes most people just aren't aware of what they are taking when they end up in Terrace. She thinks more education and signage will help reduce inadvertent disruption to the artifacts on the land.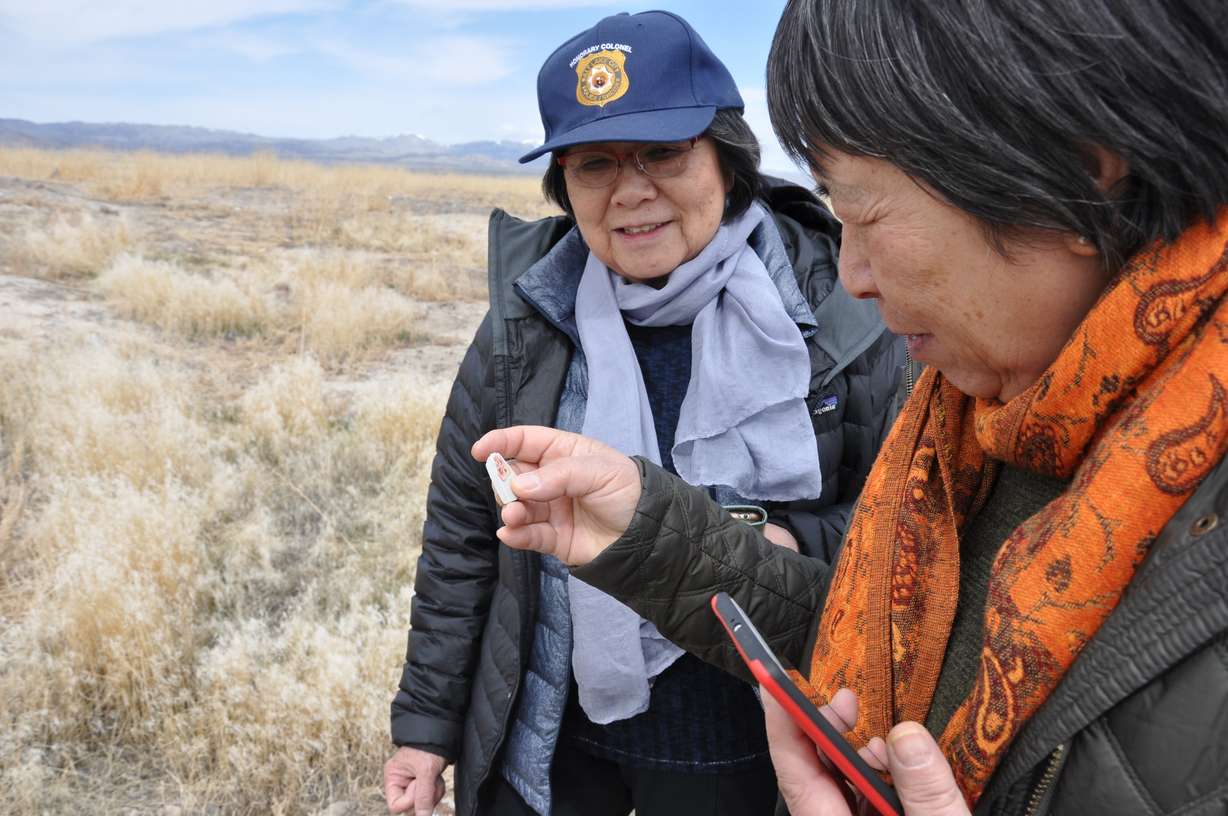 Kwan agrees, especially since she didn't know what was there at first. In addition to supporting new signage, she's working on a resolution for the upcoming legislative session that will highlight the importance of archeological sites, such as Terrace.
But for those who do it intentionally, she has a message.
"Why are you stealing from me? It's not mine, personally, but it feels that way," she said, pointing to the land's significance for the descendants of Chinese workers. "People who are going out intentionally looking for artifacts, it's not only a shame it's a crime."
×
Photos
Related stories
Most recent Historic stories