Estimated read time: 6-7 minutes
PROVO — Scott Drew is leading the Baylor men's basketball team into its biggest challenge yet: defending a national championship.
And what did the Baylor head coach since 2003 receive one season later? The honor of being picked to finish third in the Big 12 Conference by the league's head coaches.
Such is life in arguably the toughest conference in America.
Kansas was the coaches' preseason pick to win the league — an honor awarded to the Jayhawks with eight first-place votes and 80 total points — after KU's streak of nine consecutive preseason first-place finishes ended a year ago to Baylor.
"I think we talk about it being the best conference, but I think it's proven by data as well as being the hardest or toughest conference in America over the last six or seven years," Kansas coach Bill Self told media Wednesday morning in Kansas City. "If you were going to take what our conference strength is over those particular years, we'd rate out at 1.4 or 1.6, whatever it would be. I think a lot of people feel that way."
What's even scarier for the league? It's about to get even better.
That same rating in most major predictive metrics over the past decade — one that has left the Big 12 either No. 1 or No. 2 nationally in rankings like KenPom every year since 2014 — would've been the same even without Texas and Oklahoma. The Sooners and Longhorns are expected to join the SEC in 2025, but replacing the two schools' numbers with those of newcomers BYU, Cincinnati, Houston and UCF puts the Big 12 in the same place: either No. 1 or No. 2 in the country, depending on who you ask.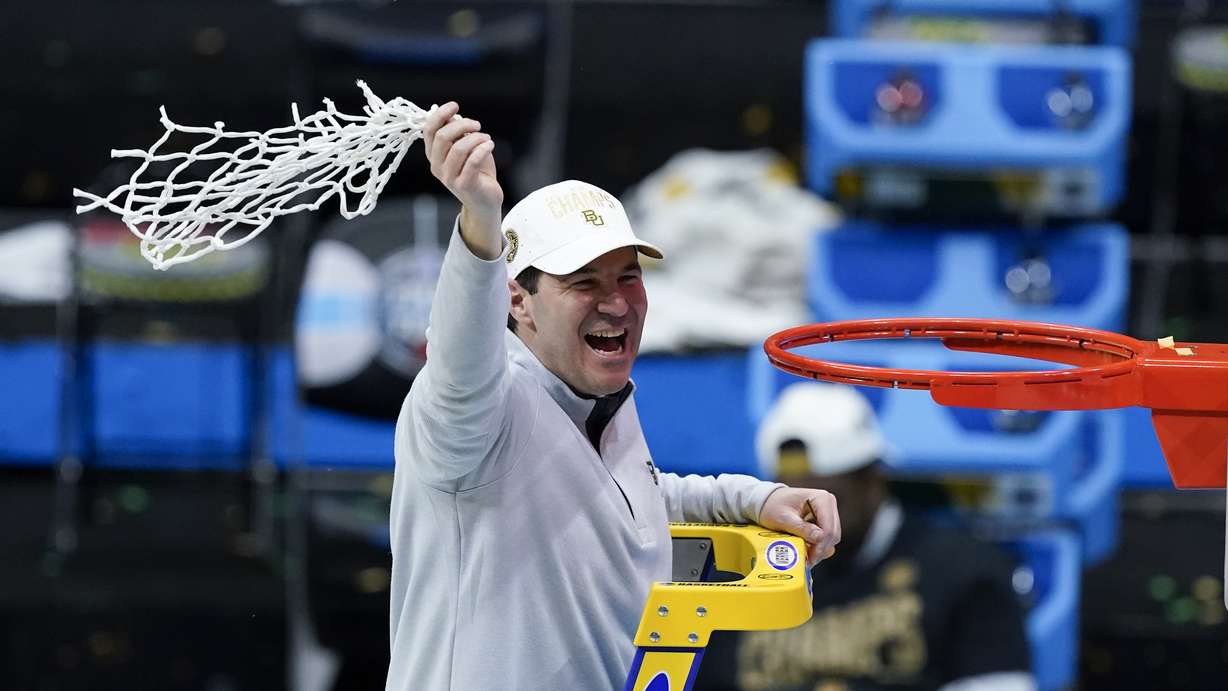 Either way, fairly esteemed company.
"I don't think you ever truly replace an Oklahoma and a Texas," Big 12 commissioner Bob Bowlsby said. "But in the sport of basketball, I don't think there's any question: we don't fall off much, and we may gain."
Bowlsby said the plan is still for BYU to join the league on July 1, 2023, with the three schools from the American Athletic Conference to follow no later than July 1, 2024, depending on their currently negotiated exit from the American. Texas and Oklahoma have given every indication of remaining in the league until the Big 12's grant-of-rights expires in 2025, though Bowlsby is savvy enough to admit publicly that those plans could change based on legal wrangling over the next few years.
If Texas and OU leave early, the Cougars, Bearcats, Cougars and Knights will join the eight remaining schools to bring the Big 12 back to a mathematically veritable 12 teams. If not, they'll play as 14-team conference split into two divisions for a few years before wishing the Longhorns and Sooners well.
At that point, the conference will "reassess at that point," Bowlsby said, with early reports indicating Boise State, Memphis and South Florida are among the contenders for future expansion.
"That could entail looking at targets of opportunity for additional expansion," Bowlsby said. "It could entail a strategy to get larger.
"I feel very good about the four that we've brought in," he added in an interview broadcast on ESPN+. "We're here talking men's basketball, and I think these four schools bring remarkable strength to the Big 12. We're already pretty strong."
TCU coach Jamie Dixon knows a little about what the four new schools bring to the league, but in particular BYU. The collegiate coach of the past 32 years missed the Horned Frogs' previous pseudo-rivalry with BYU in the Mountain West, but was an assistant at Hawaii from 1992-94 and again from 1998-99 when the Rainbow Warriors played in the old Western Athletic Conference.
"We had a nice rivalry with BYU, with the football game and basketball games as well," Dixon said. "I'm looking forward to it. I think it's a great thing.
"As far as adding the teams, BYU included of those four teams, we've certainly got four great programs, both basketball and football. I think there's no way we could have done any better, and BYU is a big part of that. They're ranked in football. They'll always be good in basketball. It's a tough place to play. I've been there many times. Haven't won there many times."
Kansas State coach Bruce Weber knows a bit about playing at the 19,000-seat Marriott Center at altitude and atmosphere. When he was head coach Southern Illinois around the turn of the century, Weber took the Salukis to Provo for a late-night NIT game situated around their NCAA Tournament appearances in 2002 and 2003.
"Unbelievable environment," Weber recalled. "Just a great atmosphere.
"Obviously we ended up losing that game, but they've been very, very successful. Basketball, football, top 20. For expansion, again, as I mentioned earlier, I'm happy for our league. I'm happy for K-State, for all the teams that stayed together, then adding teams. We're back to 12."
BYU was receiving votes in the Associated Press' preseason top 25, and was picked to finish second in the Cougars' penultimate season in the West Coast Conference.
The Big 12 placed three teams in the top 10, led by No. 3 Kansas, No. 5 Texas and No. 8 Baylor. Fresh off its first Final Four appearance since 1984, future Big 12 newcomer Houston is ranked 15th nationally, while Oklahoma State received 25 votes, Texas Tech 17 and BYU three.
Some small private school in Spokane named Gonzaga — yes, the No. 1 team in the preseason AP Top 25, for those who struggle to read sarcasm — was picked to win that league. Not a bad place to be for BYU, the only other squad in the 10-team conference to receive a first-place vote in head coach Mark Pope's third season on campus.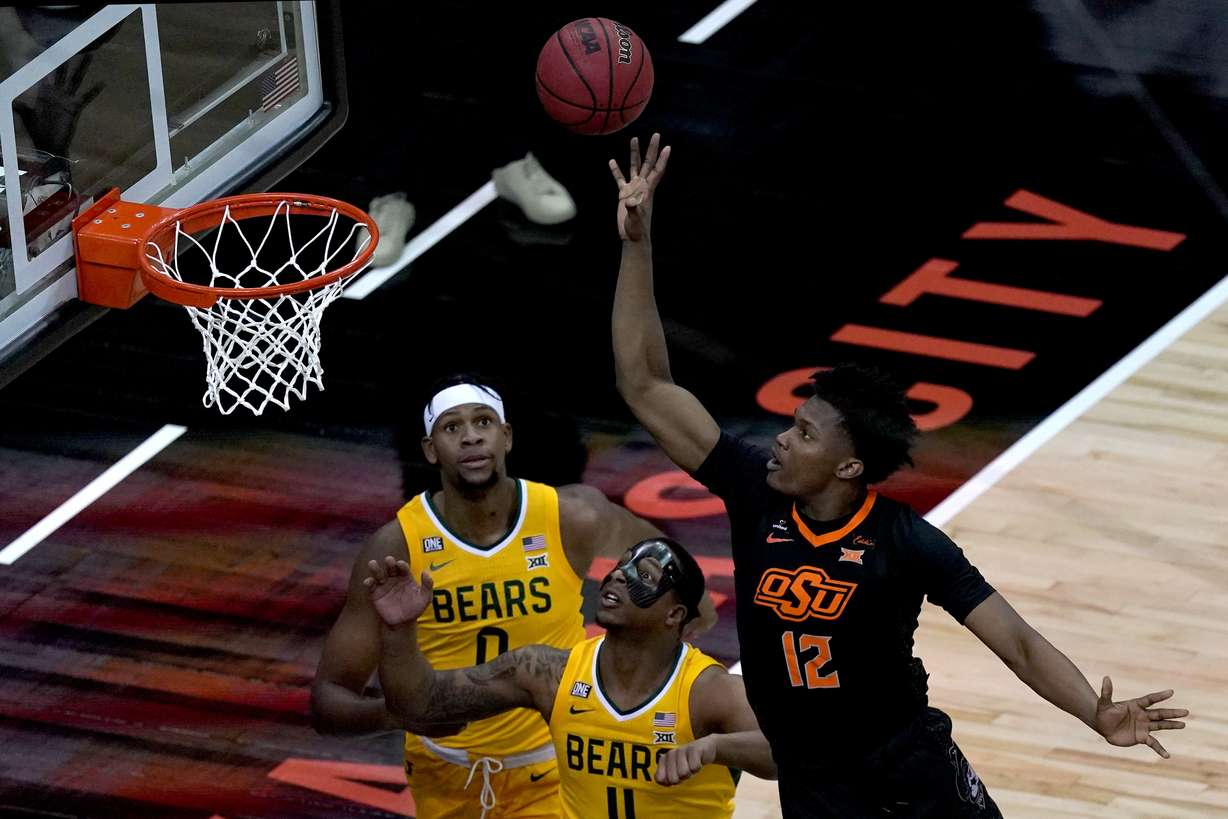 "BYU is certainly a program and a school with a rich basketball history and tradition," said Iowa State coach T.J. Otzelberger, who faced the Cougars as UNLV's head coach in an 83-50 loss in Salt Lake City in 2019. "Recently they've had some really good teams and seasons, as well. Passionate fan base.
"This league is made up of a bunch of programs that have that history, tradition, fan base. (It will) be exciting to see what they bring to the table in the years to come."
The Cougars are a perfect fit, along with Cincinnati, Houston and UCF, Big 12 coaches opined during media day.
"You look at the success of BYU in football right now, Cincinnati, Houston, Central Florida," Weber said. "On paper, it looks like it's pretty good. I don't know if we're going to be stronger, but basketball, football, I think we got great additions. I think the future is ripe for the Big 12."
The Cougars' 19,000-seat on-campus arena would be the largest in the Big 12, about 3,000-seats larger than Kansas' Allen Fieldhouse and nearly twice the size of the 6,800-seat Schollmaier Arena at TCU. Pairing the Cougars with the established brands of Big 12 basketball — including the reigning national champions — is a perfect match.
"Definitely it's four schools with tradition," Drew said. "When you join the Big 12, I think they're just going to get stronger.
"Basketball-wise, BYU has great fan support, a great following, and has been very successful on the court. … It's exciting for the Big 12. We're back to 12 teams again. But I know this is my 19th season in the Big 12, there's a lot of pride and accomplishment just what we've accomplished as far as programs being as consistent since 2014 as we've been.
"To me the next step, again, would be to get three teams (in the Final Four). We've had two teams in the Final Four. To have three teams … the nation can see just what great basketball the Big 12 has."
×
Related Stories